---
A story has gone viral that a Green party stalwart had been seen arriving at a palace in a mini-car and it has set many tongues wagging, they say.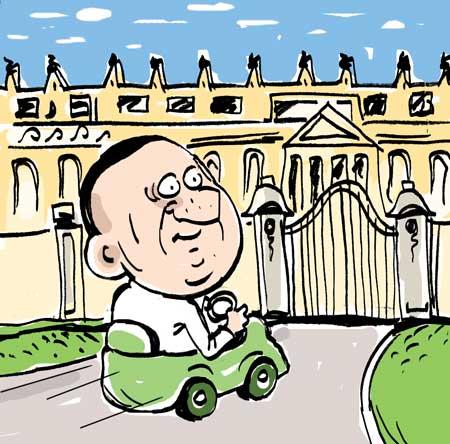 An air of secrecy surrounds the Green stalwart's visit to the palace along with the head of an establishment and it has left many interested parties intrigued or wondering, they say.

Meanwhile, some sources say that the visitor and the host held a lengthy discussion about their own political future and that of the country.

The inquisitive ones of both camps are said to be making discreet enquiries these days to ascertain the purpose behind this visit, they say.