---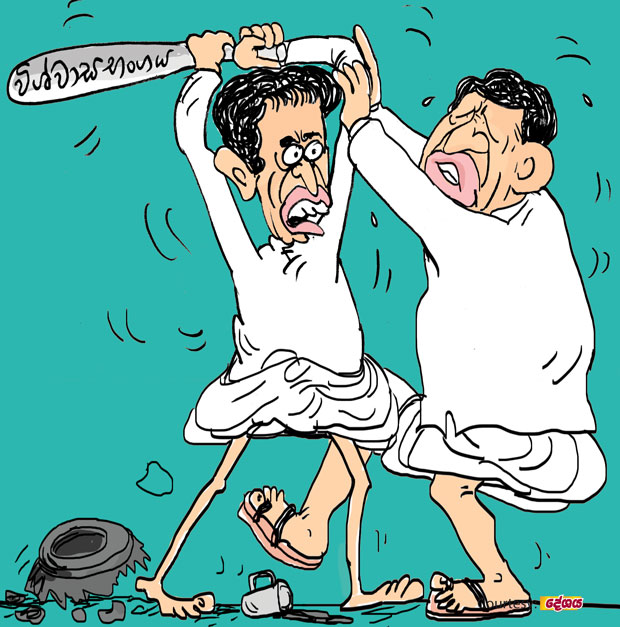 The no confidence against Number Two has led to a bitter row between the father and the son in a well-known political family, they say.
The father -son team once active in the previous regime had later played a prominent role in the struggle to usher in yahapalanaya. They both made it to Diyawanna at the last general polls from two different districts as the Green front members.

The father is now holding a key portfolio in the top team. He is in the forefront in the fight to protect the Green leader.

The son has taken up the stance that if the Green party is to forge ahead there should be a change of heads at the top of the party pyramid. So he is dead set to vote for the no confidence.

Both the father and the son – both known to be hard nuts to crack – are not prepared to budge an inch from the respective positions they have taken up on the no confidence issue, they say.