---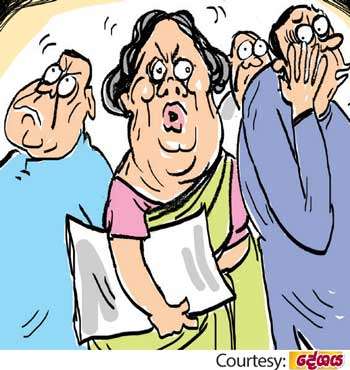 The fact that the former Madam is planning to launch a new political party has become the main talking point in political circles these days.

Some Blue stalwarts are said to be giving her a wide berth fearing that she might try to win them over to the new party.

Meanwhile, her move to launch a new political party is said to have angered the group of Blue electorate level organizers, who have made a collective vow to save the Blue party and to restore it to its pristine glory.

The group has already decided not only to have nothing to do with the proposed party but also to vigorously oppose this move.

Meanwhile, the main protagonist of the Blue rebel group from Rajarata said to be set to defect is holding himself incommunicado these days. If the Rajarata stalwart defected, the group might not survive for long, they say.