---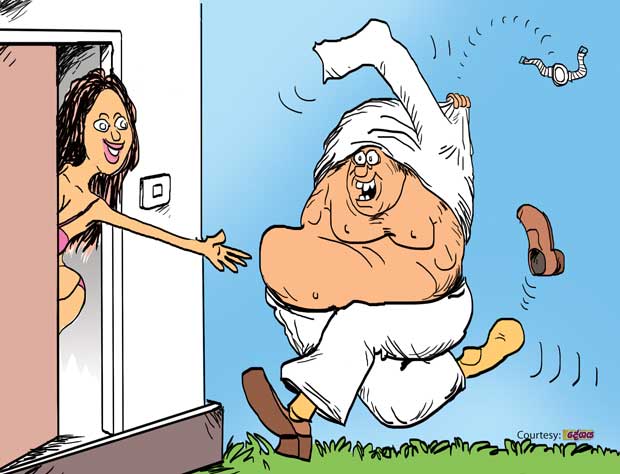 This Diyawanna member from the South is due to be appointed a deputy purohita shortly, they say.

By the way, the ex-better half of this one has been in occupation of the official residence assigned to him at Diyawanna all alone even after their separation.

Meanwhile, a deputy purohita known to be a brainy one who too has been returned to Diyawanna from the South had apparently taken pity on the lonely and forlorn comely one and had made it a habit to visit her on a regular basis.

This affair involving the ex-better half and the deputy purohita had remained a secret until a child babbled it out to a certain big-mouthed 'joint opposition' Diyawanna member living next door to the lonely one. And the story had later spread as fast as the salvinia water weed.

The comely one too has now learnt that her name is being referred to by gossipy ones in political circles these days and is waiting for a chance to give vent to her anger on someone.