---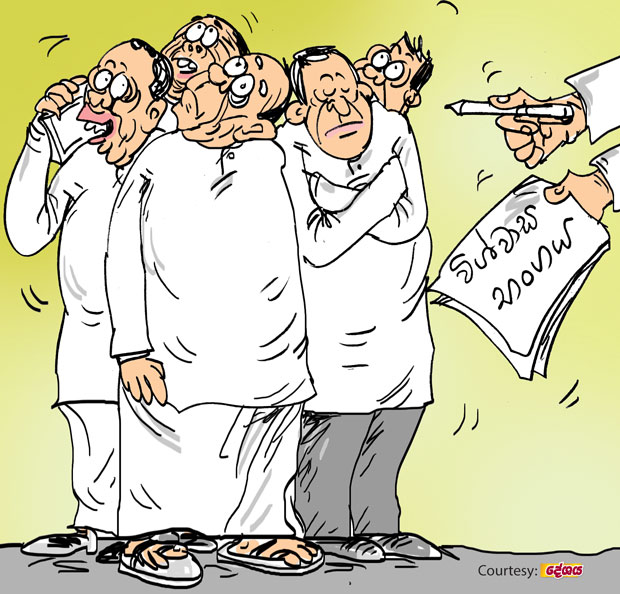 The numbers in the Blue party ranks set to vote for and against the no confidence against Number Two are constantly going up and down like a see-saw, they say.

Among those who initially decided to oppose the motion were Dumi from Rajarata, Appochchi Mala from Uva, Mahi from Kalutara and Sarath from Kandy.

However, they were reportedly saying that they would change their decision should a firm order come from above to vote for the motion.

Meanwhile, the JO stalwarts who took the initiative to present the motion are sure that at least four or five Greens will vote for the motion.

However, the brass tacks are that none seems to be sure of what would be the outcome.