---
Government audit has revealed that two white-collar high-ups of a state-run undertaking had pocketed Rs.113 million of public money from the sale of a certain product essential for the transport sector. But no disciplinary action has been taken against the errant duo due to the intervention of a powerful politico.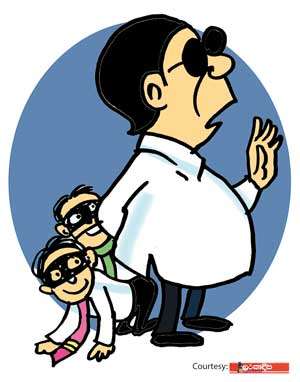 The audit report relating to the monetary loss caused to the exchequer has already been submitted to the authorities concerned, but it has been pigeon-holed due to the fear of incurring the displeasure of the politico who himself had appointed the errant high-ups.

By the way, numerous petitions sent to various authorities highlighting the misdeeds of these two high-ups have reportedly gone missing, they say.