---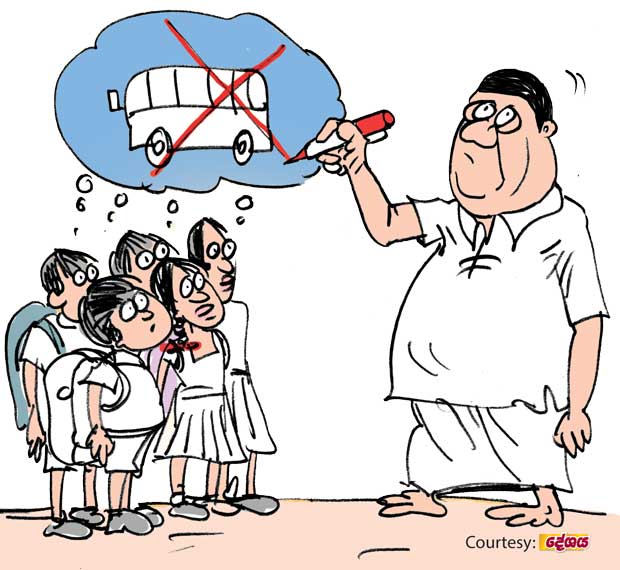 A purohita who held high hopes about the party's showing in his district at the recent mini-poll, had planned to present one tourist bus each to seven schools in the area.

However, this purohita who took to politics following the footsteps of his great father, founding his political base in a distant district where another family continues to hold sway, suffered a severe setback at the recent mini-poll.

The defeat at the mini-poll had given the purohita a severe jolt because he had expected the people in the district to be grateful to him for the numerous goodies he had distributed among them ahead of the poll. Unhappy over the poll result, the purohita had returned the seven tourist buses to their source.

The purohita had learnt a bitter lesson about the people's unpredictable conduct at elections, they say.