---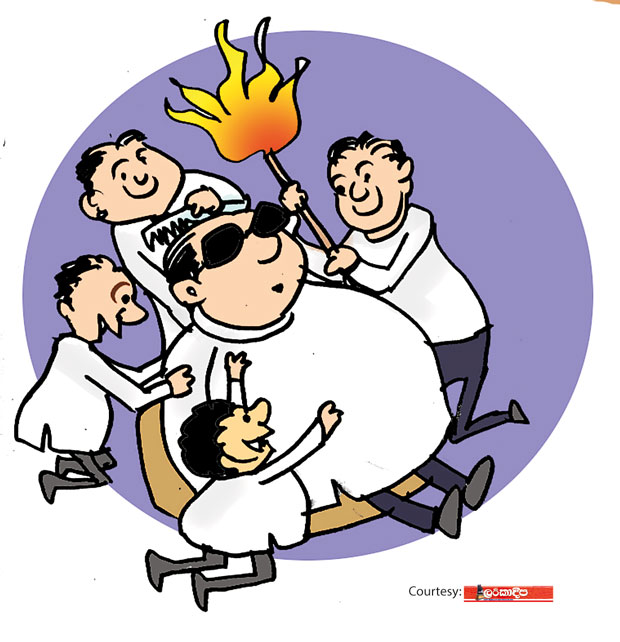 "These days I have got a good many ready to serve me hand and foot and I may not find it difficult to find enough hands even to tend my cattle," a senior purohita hailing from the Gampaha district had told his colleagues in lighter vein recently.

The purohita had made this remark tongue-in-cheek while referring to many Diyawanna members becoming unusually friendly and solicitous about his wellbeing these days.

By the way, this purohita has the final say about nominating someone for a deputy post that has fallen vacant.

"This is the secret behind many Diyawanna ones trying to warm their way into his graces," a Diyawanna source said.