---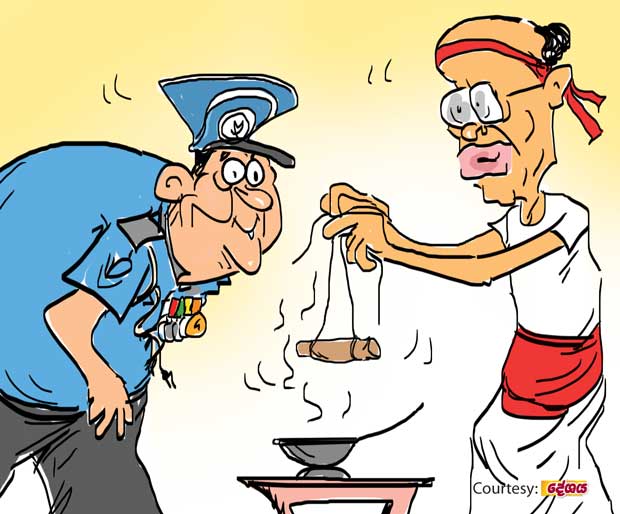 A former navy chief the other day received a message from the 'palace' asking him to call on the Big Boss without delay.

The navy chief with his better half in tow had immediately called at the palace. After exchanging the usual pleasantries, the Big Boss told the navy chief that he was sorry to hear that he had to face a legal problem. He also confessed to the visitor that he was completely in the dark about the move to take the former security chiefs and former defense chief before the law.

The Big Boss had also requested the visitor to explain to the former defense chief about his stand in regard to moves to enforce the law against them after assuring him that situations embarrassing to former security chiefs like him would not arise in future.

The former navy chief and his better half had been hosted to dinner at the palace later, they say.