---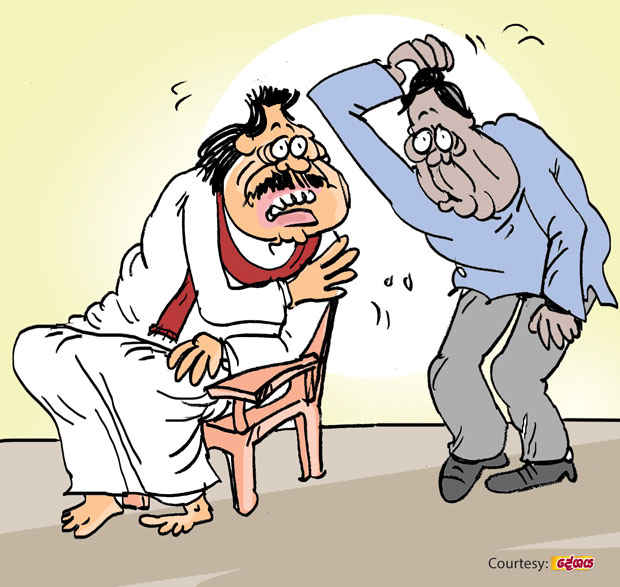 The purohita from Sabaragamuwa who once vowed to quit the Blue party to join Pohottuwa called on the former strongman the other day.

The former strongman who warmly welcomed the Sabaragamuwa purohita told him: "There are several more people about to join us though you are still sitting on the fence."

The Sabaragamuwa one replied that he had not changed his intention and he only hoped to make the move after the local polls. Then the former strongman assuming a very sober expression said: "Now that you are going to miss the most opportune time that has come your way to join us, don't come later seeking nominations for your favourites…Because by that time, everything will be too late for you…"

The Sabaragamuwa stalwart had maintained a stoic silence.