---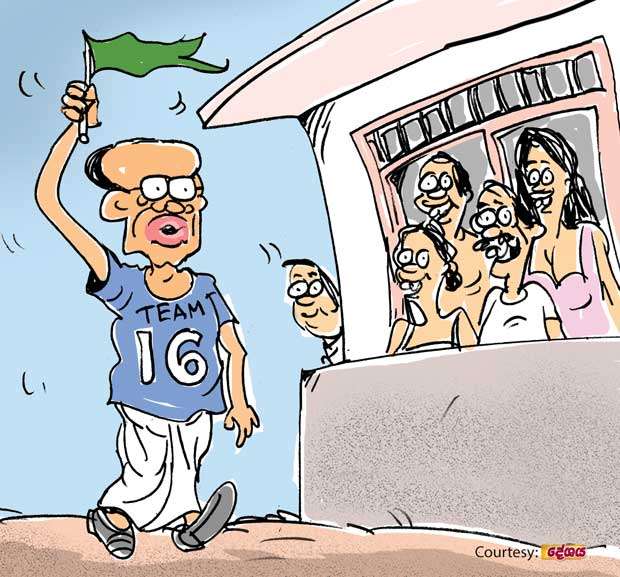 On hearing about the plans being made by the Gang of 16 to hold a public meeting in the country, Number One had called for intelligence reports about the public reaction to this move.

Some reports he got said that some Blue party members and sympathizers including Provincial and local body members appeared wavering between two minds whether to attend the meeting or not.
Meanwhile, Number One who paid an official visit to the Matale area had paid a courtesy call on a prominent member of the Gang.

On the heels of this visit, a rumour said that all party members and sympathizers who were in a state of indecision about attending the meeting had received a green signal from Number One to attend it.
Following the green signal all those who were in two minds had attended the meeting, they say.