---
A prominent politico and a white collar bigwig are now using all the tricks in their bags to persuade Police sleuths to go soft on a suspect arrested in connection with a Rs.100 million fraud at an august institution in the country.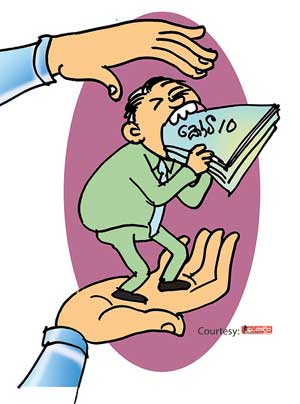 The politico is under obligation to the suspect for tuition on Computer Science given by the latter to his wife and children free-of-charge. The suspect had been visiting the politico's residence several days in the week for the purpose.

Incidentally, the move to arrest the suspect had been kept a secret until the eleventh hour to avert the possibility of interested parties intervening to thwart it.