---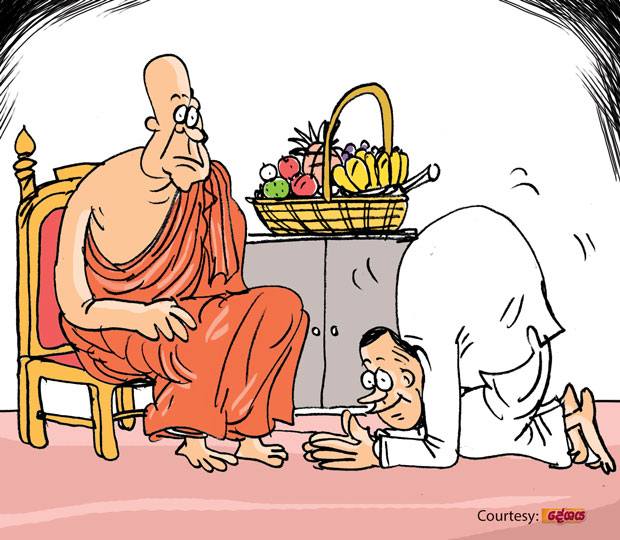 A gabby Diyawanna member of the JO hailing from Kalutara area the other day called on the chief monk of a Buddhist temple in the area.

After placing the basket of fruits he carried on a stool the member went down on his knees and worshipped the monk.

Asked whether he had any special reason to make this visit, the member said: "Ehemai, hamuduruwane."

"What is it, mantrituma?"

"I want to make a humble appeal to you, hamuduruwane!"

"What is it?"

The member scratched his head and said: "Hamuduruwane, would you mind withdrawing your candidature in support of our candidate?"

The monk looked hard at the member and said: "I can't take a decision on my own. I have to consult the party high-ups first."

"If you withdraw your candidature, our man is sure to win. If he wins, we all will benefit! And I can assure that he will do appropriate justice to you, hamuduruwane, for your sacrifice!" he said.

The monk had finally agreed to withdraw his candidature on the promise of 'justice' being done to him in due course, they say.