---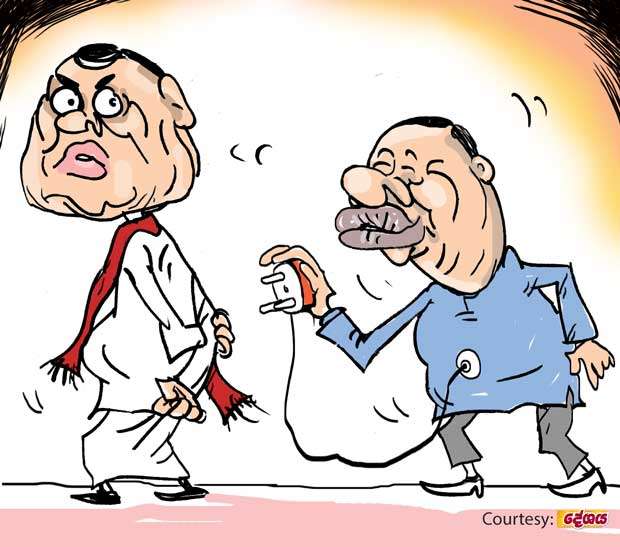 The political sibling of the Giruwapattu family who has been given the credit for leading Pohottuwa to victory at the last mini-polls, held a bash the other day to mark his birthday. His elder sibling, the former strongman too had attended the event. Gabby Rattaran had brought the birthday cake.

By the way, there had been many religious ceremonies in several parts of the country organized by the Pohottuwa activists to invoke blessings on the Pohottuwa Lokka and those at the birthday party had also come prepared to accompany the Pohottuwa Lokka to these religious ceremonies.

A stranger too had tagged along the group led by the Pohottuwa Lokka on their visits to the organized religious ceremonies. However, the Pohottuwa Lokka had ignored the tailing stranger right along.

Meanwhile, some inquisitive ones in the group who had made inquiries had found that the stranger was a Ratna, a former Diyawanna member from Atugala out to warm his way into the graces of Pohottuwa Lokka with a view to contesting the next general polls as a Pohottuwa nominee. And this worthy had decided that he had to build a strong rapport with the Pohottuwa Lokka if he were to do better at the polls than the other two stalwarts from Atugala, Johnny and Salinda.