---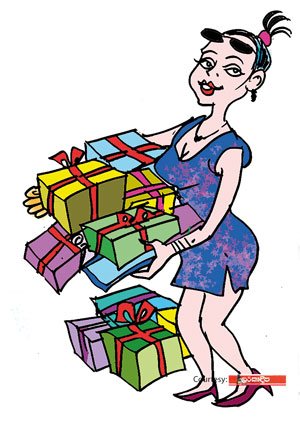 A high-up of a state-run body operating air travel is said to be showering comforts and goodies at public expense on his ladylove employed in the administrative department of the institution.

The high-up is so infatuated with the young cutie, he would go to any length to grant any favour she asks and is lavishly buying her expensive perfumery, cosmetics, jewellery and handbags, say the employees.

Meanwhile, some employees are in the habit of approaching this female employee to get their grievances redressed by the high-up, they say.