---
Seven to eight portfolios at top team level and at lesser levels have fallen vacant following the resignation of Muslim Diyawanna politicos en bloc.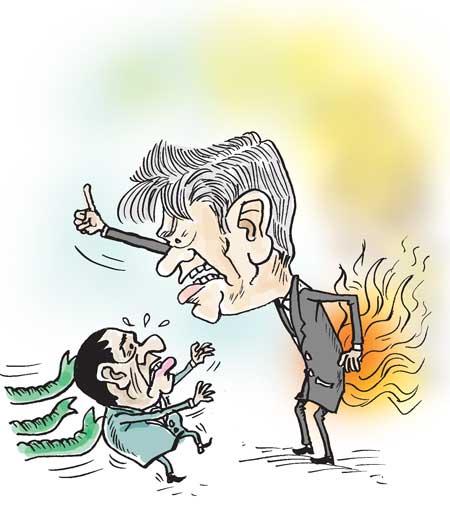 Meanwhile, several Green backbenchers who had been eyeing high office had met and decided to seek these portfolios. Then the question of who should make this request to the party leadership had arisen. When every other one demurred, a young vociferous Diyawanna member from Sabaragamuwa offered to bell the cat.

Later, the young man called on the party leader and made the request on behalf of his colleagues.

The leader who gave an attentive ear to the request, had replied: "When we are struggling to solve the existing problems, don't try to create new ones! Hereafter don't come to me carrying requests like this…"

Taken aback by this hard-hitting response, the young Diyawanna member had beaten a hasty retreat!