---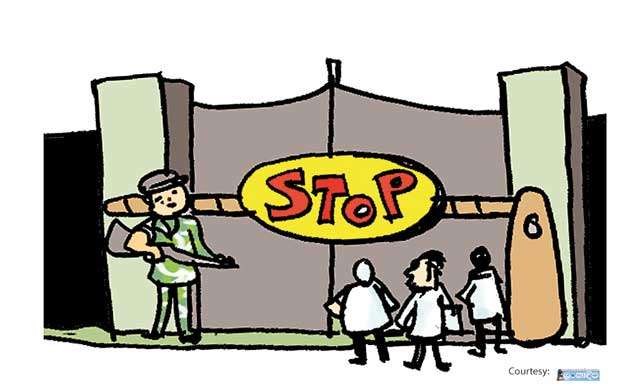 Security camps have now been declared out of bounds for activists of ex-personnel welfare bodies involved in activities such as enlisting new members and setting up new branch offices, they say.
Some sources claim that a close buddy of a former secretary functions as a consultant of one of these welfare bodies and this ban is linked to the recent rumour that this former secretary is set to enter the national political scene with a big bang.

The use of camp premises for holding ceremonies of ex-personnel too has now been tabooed, they say.