---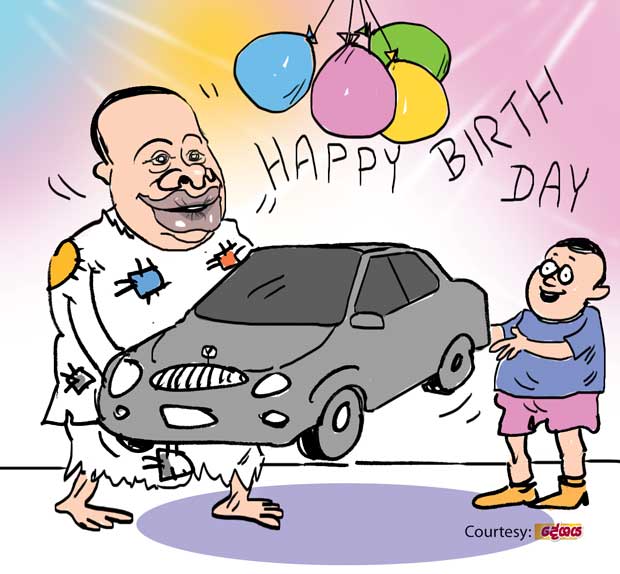 A story buzzing in political circles these days says that a politico from the Puttalam area has given a staggeringly expensive birthday present to his granddaughter.

This astounding present is a Benz car worth a hefty Rs.40 million.

This politico functioned as a state purohita for some time under yahapalanaya and quit office lamenting that he had not been given even an official vehicle befitting his status.

A large number of guests had attended this birthday party painstakingly organized to appear as a scene from a fairy tale popular among children, they say.