---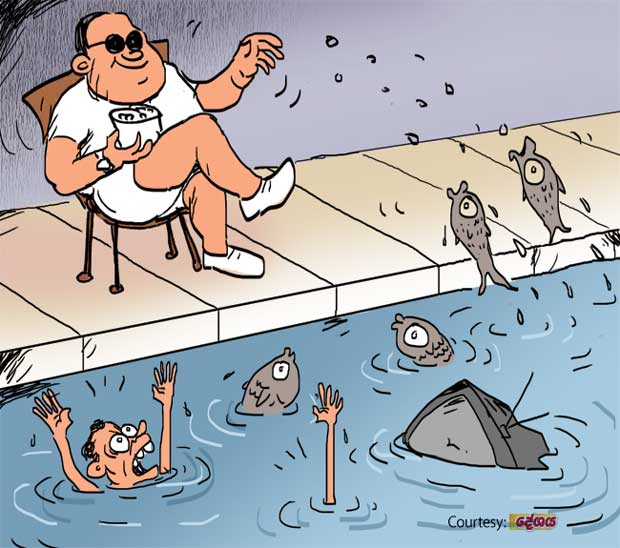 Kolonnawa was the area that was most affected when the Kelani River in its lower reaches overflowed this time round.

A study has revealed that one of the main factors that led to thousands of houses going under water within a matter of few hours was the construction of numerous structures on land-fills on the river bank. The authorities who were taking a count of such illegal structures had come upon a large fish tank built by obstructing a major canal meant to drain out flood waters into the Kelani River.

Upon this discovery, people in the area had made inquiries to find out as to who was so powerful as to obstruct an important waterway by building a fish tank across it. It had transpired later that a leading businessman had built the tank at the cost of several millions of rupees for his pastime of fish watching.

It had also come to light that this mighty businessman was the one who had been hand-picked for the job of putting up cutouts and political bill boards across the country during the previous regime.