---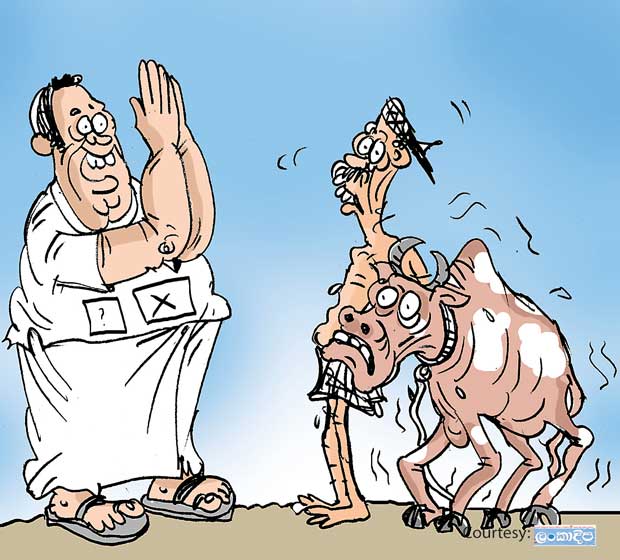 A certain candidate in the local polls fray from a main political party is said to be a well-known cattle thief. He is a close associate of a leading politico in the area.

When the party activists in the area had asked the politico why the party was fielding a cattle thief known to have made money by various illegal means, he had replied: "All these are false allegations. He has not been found guilty of any of the charges made against him!"

People say that all they could do now is to take tighter measures to protect their cattle.