---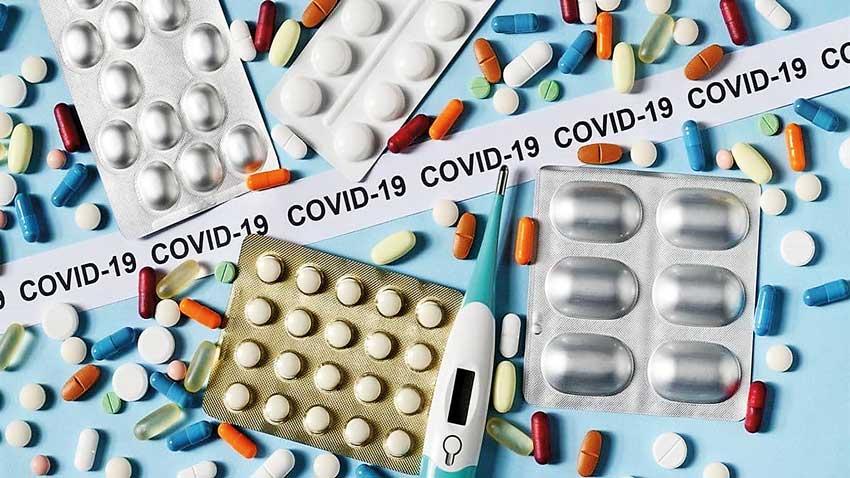 People now resorting to purchasing over-the-counter drugs, sans medical guidance to treat COVID-19 has caused concerns
Medical experts advice against taking certain drugs over-the-counter without seeking proper medical guidance. These include :
Dexamethasone
Tocilizumab
Azithromycin and Amoxycillin
Asprin
Ivermectin
Vitamins

Contracting COVID-19 has become a nightmare, so much so that people now resort to purchasing over-the-counter drugs, sans medical guidance with hopes that they could keep away from the virus. But medical experts continue to reiterate that this would not only lead to complications, but even result in developing a resistance towards certain drugs.
"There's no special recipe for meals or lifestyle modifications that would prevent someone from being infected with the virus," opined Consultant Specialist Physician Dr. Manitha Perera, MBBS (SL), MD (SL) . "From a non-pharmacological point of view people should continue a balanced diet including sources of protein (like meat or fish), vegetables and fruits. They should continue to take nutrients in a natural way. Steam inhalation and drinking lukewarm water too have been recommended, but this could be done if you have a stuffy nose. Such practices don't necessarily 'kill' a virus." advised Dr. Perera.
Medication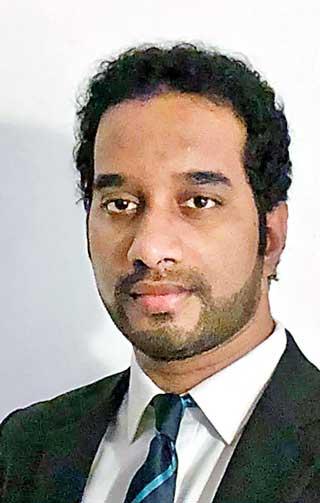 Dr. Manitha Perera
Apart from developing natural immunity, the focus has largely shifted towards the use of certain drugs since the onset of the pandemic. While some drugs are currently approved by the local guideline committees as well as renowned global bodies like the U.S Food and Drug Administration (FDA) and the World Health Organisation (WHO), certain others are still undergoing clinical trials.
Steroids Focus on Dexamethasone
"Out of an array of drugs that have been tested, Dexamethasone was the first drug that was proven to have strong mortality benefits," Dr. Perera continued. "Even though steroids are proven to be useful it should only be used under medical supervisory. This is only given for people with a certain severity of the disease such as those receiving oxygen. However the medical community has raised concerns over secondary bacterial infections that have developed due to the wrong use of steroids. Secondary bacterial infections are a major cause of death," the doctor said.
Dr. Perera further said that steroids could worsen blood sugar levels and those who have diabetes or are overweight should use them under proper medical guidance. "In a nutshell, steroids shouldn't be taken over-the-counter as they would lead to certain complications," he warned.
Tocilizumab
"This is another drug that was successful in clinical trials and was proven to have a mortality benefit. During COVID there's a condition called a cytokine storm occurring in some patients. Cytokines ideally protect our system against foreign elements such as bacteria, viruses and fungi. But sometimes this mechanism overshoots and our immunity will start attacking our system. Tocilizumab, when used correctly can calm the cytokine storm. But this drug can only be used on strict indications, for example when a patient is heading towards a cytokine storm. It is only prescribed to a specific sub-category of COVID patients. Hence, Dexamethasone and Tocilizumab are the two main types of medication that were proven to prevent death and prolong life," explained Dr. Perera.
Antibiotics
The ad hoc use of antibiotics use has already led to the development of antibiotic resistance. "Antibiotics cannot cure COVID-19 as it is a viral infection. But doctors may cautiously use them to cure secondary bacterial infections during COVID. Some commonly used antibiotics include Azithromycin and Amoxycillin. The wrong use of antibiotics could lead to a significant antibiotics resistance and they may not work when people really need them.
The wrong use of antibiotics and steroids have led to fungal infections such as the 'black fungus' causing a lot of deaths on top of COVID. The 'black fungus' has become a major issue in other countries (eg : India) with the wrong use of medication. In Sri Lanka we have a huge risk of developing it but not so far an outbreak," Dr. Perera said.
Blood thinners
"One of the frequently asked questions is whether it is okay to take drugs such as Asprin even after getting the vaccine. Although severe COVID can cause problems with clots, such as in the lungs, brain, stomach, legs etc it can at times increase your chances of bleeding too. Therefore blood thinners such as Asprin should only be used following proper medical guidance. Moreover, drugs such as Aspirin aren't routinely taken over-the-counter," added Dr. Perera.
Pulse oximeters and oxygen tanks
When asked about the sale of pulse oximeters and oxygen tanks that are widely seen in the public domain as of late and whether people should really invest in them Dr. Perera said that he believes that it is not necessary to have oxygen cylinders at home. "Even if a person tests positive a majority of cases won't move to severe conditions. They would get a fever or cough and would recover. If there are mild symptoms, they could seek medical advice and even opt for home quarantine as it is now allowed. In the event of using a pulse oximeter and you realise that your oxygen saturation is falling below 94% or heading towards that mark, you need to speak to a medical professional and may need to get admitted to a hospital upon their guidance. Therefore, there's no reason to have an unnecessary fear about oxygen limitation when all that you need is to get admitted to a hospital. On the other hand, when in home quarantine if the patient is having a significant breathing difficult or a chest pain, then also they will have to contact their doctor," he advised.
Ivermectin
A drug that has recently made headlines is Ivermectin and there's an ongoing debate on whether or not to use it for treating COVID-19. "Ivermectin is a drug that has long been used to treat parasitic infections," he added. "Even though it has been seldom used in Sri Lanka, it has been widely used in other countries. Currently, Ivermectin is being tested both as prophylaxis (to prevent the disease) as well as for the treatment of disease. Even though there are some trials showing the green light, these trials are currently not sufficient to prove whether this drug could be routinely used. As a result, there is currently no authorization for routine use of this drug by the local authorities as well as global bodies such as WHO. Therefore people should refrain from using over-the-counter or self-prescribed Ivermectin, especially during home quarantine. There have been cases of Ivermectin overdose in the US even though it has been a safe drug that has been used for a long time. However the Oxford University Principle trial is still underway and the results will be out in the near future. While we would wish for a favorable result, at the moment all we could recommend is to avoid over the counter usage until further light comes through the clinical trials.
"At the onset of the pandemic there was a lot of hype about Chloroquine and Hydroxychloroquine but subsequently they were proven to be ineffective. Therefore it's vital to wait until adequate evidence for for efficacy from scientific studies," Dr. Perera advised.
"Vitamin D and Zinc are said to support the immune system," added Dr. Perera. "Routine supplementation of Zinc is not currently recommended as the overall benefits in studies are low. Your doctor may consider to use it case by case if clinically necessary," he added.
However, the story is different when it comes to Vitamin D. "Vitamin D synthesis requires exposure to the sun. But, Due to the lockdowns and quarantine with lack of sun exposure, a significant proportion of patients can be deficient in Vitamin D. Although there is no routine recommendation, your doctor may prescribe vitamin D if he is suspicious of deficiency either clinically or by checking a blood test. Therefore the public should refrain from self-prescription of these medications. But it is always advisable to get Vitamin D through natural methods, such as by engaging in some workouts during the sunny hours of the day," he added.
Antibody Cocktail
"Certain rounds of discussions have also been made about the Antibody Cocktail which has some proven benefits to prevent and treat mild infections of COVID-19," he continued. "But this is only given to a selected population. In fact it is recommended only for patients with mild symptoms who might develop severe conditions. However it is being given under strict medical supervision. But this is not an option currently in the local context as it is quite expensive as well. as a resource poor country we should focus more on developing our HDU/ ITU and ventilator capacity to combat the pandemic."
"As such it is evident that there are only a handful of proven medications to prevent COVID deaths. There are trials on new treatments but we have to await results if they are to be used routinely under proper medical guidance. But people can continue social distancing, maintaining respiratory etiquette, washing hands and vaccinating themselves which are proven methods to keep away from the virus," Dr. Perera said underscored in his concluding remarks.