---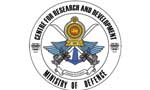 Lanka Cement PLC yesterday said its factory premises in Kankesanthurai were acquired by Defence and Urban Development Ministry.
A stock exchange filing by the company further said the acquisition included land to the extent of 104 acres and buildings.

"In consequence to the acquisition, we have requested compensation for land and building from the Ministry of Defence," the filing said.It also stated that all factory staff would be retired under a government-sponsored Voluntary Retirement Scheme. As per the 2011 annual report of the company, the total number of employees stood at 28.The company has been in the Colombo Stock Exchange's default board since May 2013 for non-submission of 2012, 2013 annual reports and quarterly accounts for March 2014 and June 2014.

The Kankesanthurai cement plant commenced operations in 1950s, and ceased operations in 1990 due to the security situation prevailed at the time. After the end of the civil conflict in 2009, a number of local and foreign parties showed interest in reviving the plant, though none were given the opportunity.
State-controlled Sri Lanka Cement Corporation has 62.4 percent of Lanka Cement PLC while Secretary to the Treasury as the second largest shareholder has 12.8 percent. State-owned People's Bank and Bank of Ceylon have 6.2 percent 5.5 percent respectively. As the 5th largest shareholder, Ceylon Petroleum Corporation has 2.8 percent.

Last year, media reported that controlling shareholder Sri Lanka Cement Corporation was planning to revive the Kankesanthurai plant with an investment of Rs.1.5 billion. As at December 31, 2013 the company had assets worth Rs.298.4 million, down from Rs.480.1 million as at December 31, 2012.
The accumulated loss as at December 31, 2013 was Rs.2.33 billion, up from previous year's Rs.2.14 billion.