---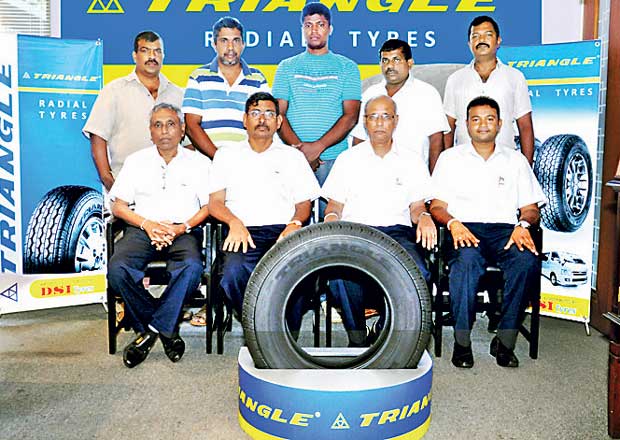 Samson Rubber Industries (Pvt) Ltd. (DSI Tyres), the pioneers in importing and distributing tyres in Sri Lanka, took another leap recently by launching its latest radial tyre brand 'Triangle' to the Sri Lankan market.
The Triangle radial tyre has a tremendous potential to become the centre of attraction of the tyre market soon, with its attractive finish and quality. It was launched at a simple ceremony held recently at the head office of Samson Rubber Industries under the patronage of Managing Director Ranatunga Rajapaksa, with the attendance of the board of directors and the distribution agents for Triangle.
"The Triangle tyre which is manufactured in keeping with the latest technology and highest standards, has won the hearts of consumers of over 150 countries around the world. As a company committed to provide best radial tyres to the market, we are confident that Triangle will only add value to the trust that consumers have kept on us," Rajapaksa said introducing Triangle to the market.
Samson Rubber Industries (Pvt) Ltd. has planned to conduct attractive promotional programmes for consumers of Triangle tyres in the near future. They are the sole distributers of HAIDA radial tyres, and the authorised dealers for importing and distributing AMCO and BEYOND batteries.