---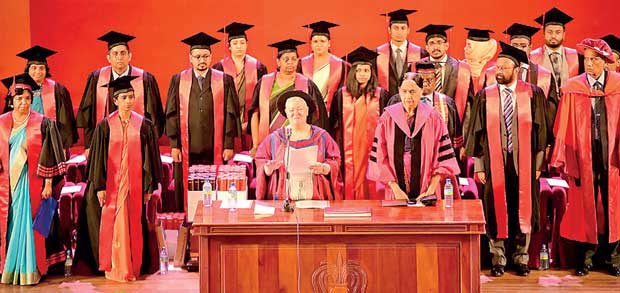 The Informatics Institute of Technology (IIT) held its convocation at BMICH for the 23rd consecutive year recently.

The convocation which saw nearly 200 world-class graduates obtain undergraduate and postgraduate degrees in the field of IT and Business, was held under the patronage of Chief Guest Prof. Savithri Goonesekere.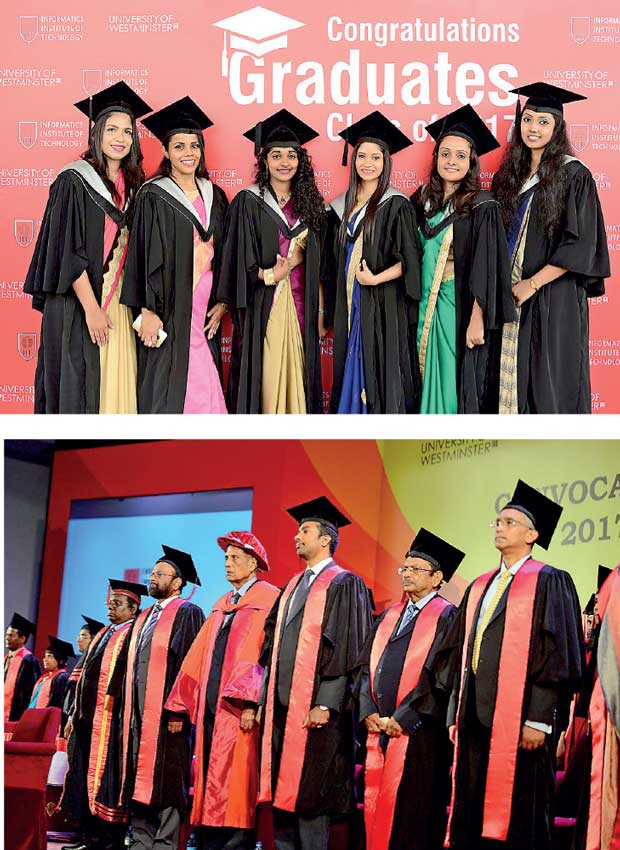 The convocation was also attended by a University of Westminster delegation including, Prof. Alexandra Hughes, Deputy Vice Chancellor, Dr. Aleka Psarrou - Head of Department, Computer Science, FSTE and Jon Pike - Director of Internationalization, Westminster Business School.

Speaking at the convocation ceremony, Founder and Chairman of IIT Dr. Gamini Wickramasinghe said, "IIT has always prided itself on the quality of all-round graduates we produce. These graduates come not only equipped with in-depth knowledge of their chosen field, but also possess the right skills to empower any organization that recruits them. With over 27 years of experience in the field of British higher education and as a pioneer in conducting Business and IT degrees in Sri Lanka, our esteemed alumni are today shaping a wide range of sectors. Since our inception, IIT has produced over 3,000 graduates who are empowering over 250 organization around the globe."

This year's batch of IIT graduates was awardedBEng (Hons) Software Engineering, BSc (Hons) Information Systems with Business Management and MSc Advanced Software Engineering internal University of Westminster, UK degrees.

From amongst these exceptional graduates, P.R Vidanagama received the Dr. Gamini Wickramasinghe Gold Medal for Academic Excellence for the Information Systems with Business Management programme while A. D Perera was conferred with the Dr. Gamini Wickramasinghe Gold Medal for Academic Excellence for the Software Engineering programme. Under the postgraduate category, the Dr. Gamini Wickramasinghe Gold Medal for MSc Advanced Software Engineering was awarded to A. S. N. Kodagoda.

The Best Final Year project under the Software Engineering category was awarded to A. D. Perera while the Best Final Year project for Information Systems with Business Management was awarded to Raveen Wijetilleke.

Dean of IIT Naomi Krishnarajah also speaking at the convocation noted, "IIT has been recognized both locally and internationally as an institution that produces graduates who are competent in their field and contribute to the growth of the companies they are employed in. Our award winning institute not only educates but also gives students an all-round experience to excel in challenging environments."

IIT is an award winning campus which has bagged many local and international awards such as the Microsoft Imagine Cup, National Best Quality Software Awards (NBQSA), APICTA, British Council-HSBC Youth Enterprise Award and e-Swabhimani.