---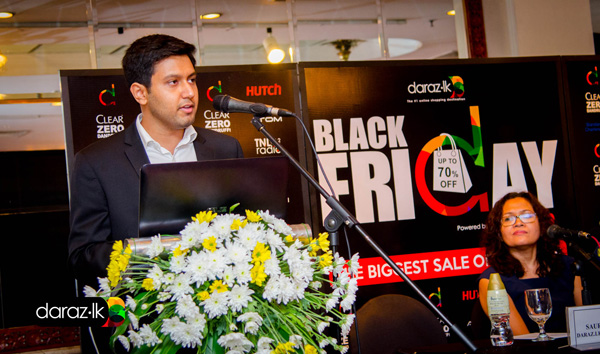 Daraz.lk Country Manager, Saurabh Chauhan, talks about Daraz Black Friday
Barely a month following its introduction in Sri Lanka, Daraz.lk has announced the rollout of the biggest sale of the year. The Daraz Black Friday promotional event is a flagship event for Daraz globally, and the company has announced that it willbecome a key annual event for all online shoppers in Sri Lanka.
Traditionally Black Friday is the day following Thanksgiving Day in the United States. It has come to be regarded as the beginning of the Christmas shopping season and most major retailers open very early and offer promotional sales. Today Black Friday promotions happen all around the world in countries such as Canada, UK, Mexico, India, France Australia, Germany, South Africa, Ireland, Denmark, Lebanon and Nigeria. Thanks to Daraz.lk, Sri Lanka will be added to the list as well.
With discounts up to 70% on genuine products, Daraz.lk offers an online shopping experience of a lifetime! A wide array of products will be available ranging from fashionable clothes and accessories, health and beauty products,electronics and household items. Daraz will be featuring brands such as United Colors of Benetton, Timberland, Triumph, Huawei, Canon, Acer, Skullcandy, Apple, Samsung, Asus and much more. The four-day sale will take place from the 25th to the 28th of November this year.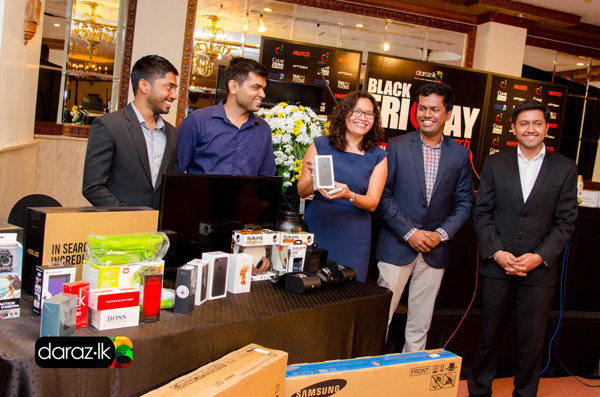 A small glimpse of the insane deals that Daraz will offer during Black Friday
Country Manager, Saurabh Chauhan, is excited to be bringing this massive shopping phenomenon to Sri Lanka and urged everyone to be a part of this event. "We are pleased to be the first to bring Black Friday to Sri Lanka with a huge assortment of brands and discounts upto 70%!The Team at Daraz has worked very hard to ensure that we have a gamut of vendors onboardwith us to deliver the lowest prices in Sri Lanka.For example, the iPhone 7 is priced exclusively for Rs. 98,999 during Daraz Black Friday for all our shoppers. We are also very pleased to have Hutch as the platinum partner this year and hope to deliver a great experience to our buyers"
The latest one-stop online shopping destination in Sri Lanka, Daraz.lk is globally known for its wide range of quality products, amazing prices, free return policy and for providing customers with a hassle-free shopping experience. The company also operates in Pakistan, Bangladesh, and Myanmar, bringing together leading vendors across all general merchandise and fashion categories to deliver the best online shopping experience!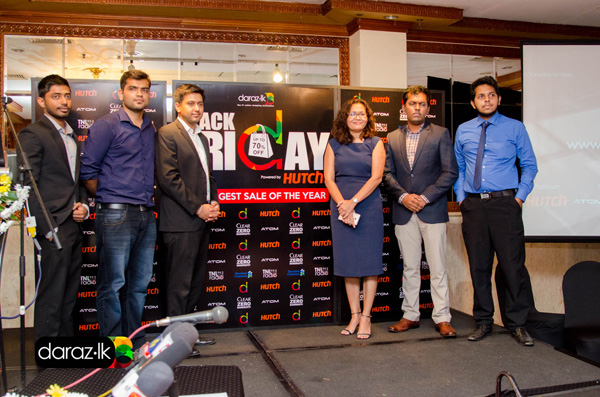 The Daraz LK Team with representatives from Hutch and Atom Technologies