---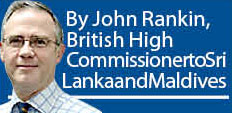 At 9pm tonight (UK time), a newly cast bell that is larger than Big Ben will ring out from London's Olympic Stadium and the eyes of one billion people across the globe will be upon us. But what will they see? What does modern Britain look like? Well, it's a mix of things, many of them characteristics that we share with other countries. But together, we like to think they make up a pretty extraordinary whole. The challenge for Danny Boyle, Artistic Director of tonight's Opening Ceremony, was to capture all this, with just three hours to portray the British people and British society to the world. Whether he has achieved this or not, you will judge for yourselves. But I hope that every one of you watching will be able to take something away from it and think of Britain in a new light.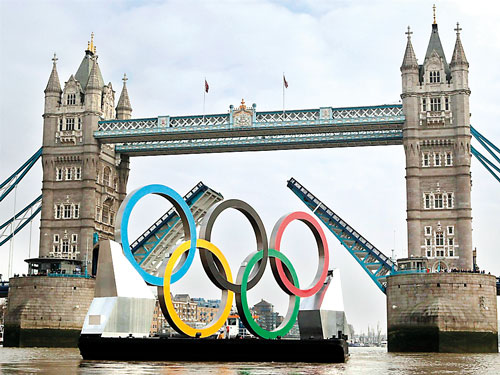 Danny Boyle's vision for the Ceremony came from thinking about the people of Britain: who we were, where we have come from, what our history and heritage is; and then, who we are now and where we are going. The UK has always been an open society. Sitting on one of the world's crossroads, the British have always thrived on the exchange of goods, ideas and people, influencing the way Britain connects with the world and helping other people connect, too. Our language, the product of centuries of influence, is used all over the world, and our greatest writers, poets and playwrights have left behind them a global birthright. It is no secret that Danny's concept was inspired by a speech in William Shakespeare's 'The Tempest', nor that the first scenes you will see celebrate William Blake's rural idyll of 'England's green and pleasant land'.

It is this rich and vibrant history that so many of you associate with Britain: from the pomp and ceremony on display at our great Royal occasions to the Sunday afternoon games of cricket on village greens across the land. Indeed, many of our customs and values, laws and ideals seem to have changed little over the years. But in reality we are constantly inventing ourselves. Our deep roots give us enormous energy, and our lively origins as a nation of migrants express themselves in a continuing tradition of exploration, discovery and creativity. So tonight's ceremony will also be unpredictable and inventive. It will reflect the rising urban population and life in Britain's cities, as well as traditional landscapes. While one side of the stadium will evoke the classical music celebration of the Last Night of the Proms, the other will recreate the spirit of the Glastonbury music festival. Because both of these are exuberant occasions where the British people love to let their hair down; both show different sides of a society which is dynamic and passionate and full of energy. Nothing demonstrates this better than the astonishing dedication of the 10,000 volunteers who have given up hours of their free time to rehearse for this momentous occasion. They truly represent the best of who we are as a nation.

When you watch the spectacle tonight, I hope you will take away a snapshot of the heritage, diversity, energy and creativity that defines and celebrates the modern United Kingdom. And when you listen to the sounds of the show, I hope you will take away a musical memory too, from the ringing of Europe's largest bell to the soundtrack created by the electronic music duo Underworld. But above all, I hope you will see that the British people are incredibly proud to welcome the world, both this summer and in the future. As Caliban says in 'The Tempest': 'Be not afeared. The isle is full of noises'.
---
---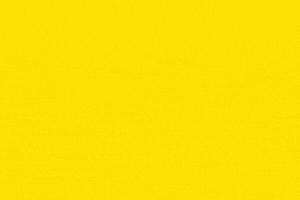 Add comment

Comments will be edited (grammar, spelling and slang) and authorized at the discretion of Daily Mirror online. The website also has the right not to publish selected comments.

---