---
South Asian nations take pride in being the most hospitable breed on earth and sometimes compete among each other for the brightest smile. Yet, the recent attacks against the Sri Lankans in Tamil Nadu expose the hypocrisy of the hospitality practices of the Southern Indian state.

Clearly, the unpardonable behaviour of the unruly crowds could hardly be misinterpreted for a warm-welcome, nor could the vicious agendas of those who lead the mobs be misread as an invitation to visit Tamil Nadu again.

A travel warning has been issued by the Lankan government after Chief Minister Jayalalithaa Jeyaram ordered that two Sri Lankan soccer teams, who were in TN on a friendly tour be sent back. According to Ms. Jeyaram, the presence of the Sri Lankan soccer players in Tamil Nadu, 'humiliated' the sentiments of its citizens.
Even though the assurance was given by the Indian government on the safety of the Sri Lankan tourists in India, a group of 180 pilgrims was attacked in Tanjavur on Monday. They were compelled to endure a repetition of it in Trichy on Tuesday.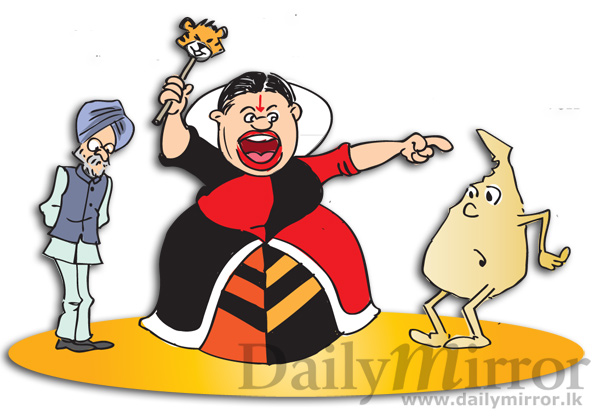 In January this year, Thirukumar Nadesan, the husband of Deputy Minister Nirupama Rajapaksa and a relative of President Mahinda Rajapaksa by marriage, was attacked by an unruly crowd during his visit to Ramanathanswamy Temple in Rameswaram. Soon after the attack, Minister Arumugam Thondaman's nephew Uva Provincial Councillor Senthil Thondaman faced a similar fate on a visit to Thirunallar Temple in Pondicherry. Undisputedly, Tamil Nadu has been a holy land for many Sri Lankan Hindus and Catholics who were in the practice of making frequent pilgrimages there. In spite of the occasional turmoil created by the pro-Tiger groups in Tamil Nadu, the security of the ordinary pilgrims was never in question. Yet, with the sudden shift in the level of safety, Tamil Nadu has become a territory infested with mines. If a country or a state tolerates or encourages violence on unarmed pilgrims, it speaks volumes of the values of its citizens. In fact, it says nothing wiser about those who in the guise of governing them, fuel their separatist sentiments and instigate disharmony. Hence, it was none other than the Chief Minster herself that has humiliated her people with the seemingly unwanted reputation of being 'Sri Lankan-phobes'.

On the other hand, New Delhi too cannot simply sit and watch Ms. Jeyaram playing the Queen of the Hearts and ordering every Sri Lankan's head off or endure her I-told-you-so looks after the mayhem that unfolded.

At any rate, the people-to-people ties between the two territories should not be sacrificed for the petty political agendas of the Tamil Nadu politicians which have ominously grown out of control. After all, those who come between a devotee and his faith might lose the faith they earned from people.
Perhaps, the Gods in Tamil Nadu could be more even-handed than its demigods.
---
Add comment

Comments will be edited (grammar, spelling and slang) and authorized at the discretion of Daily Mirror online. The website also has the right not to publish selected comments.

---