---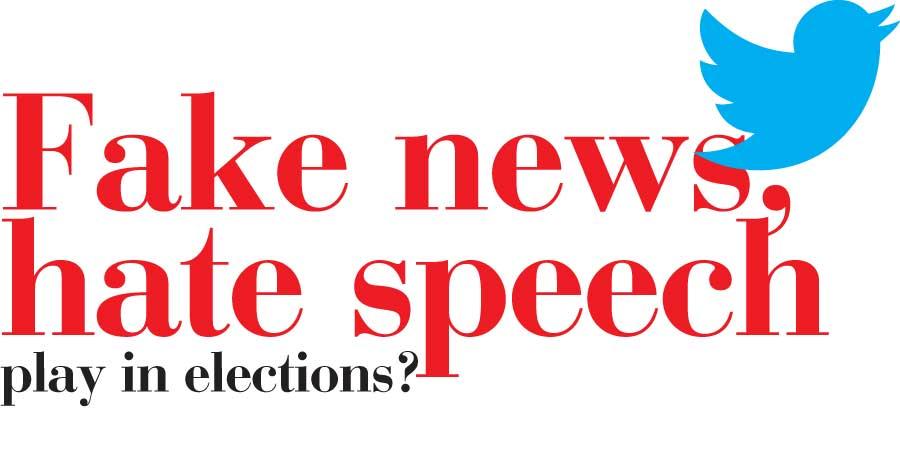 Presidential Election is fast approaching and if anything; the campaigning has already begun, largely on social media.
It was after the 2010 elections that Sri Lankan politicians began to use social media. President Mahinda Rajapaksa was the first to use Facebook as a public relations mechanism. The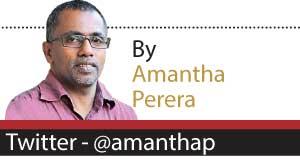 2015 elections were when social media played a visible role in a Sri Lankan election. Though the former President had a sizable social media following, his opponents were able to use the open nature of the web to undermine the iron like hold the then incumbent had on state media and sections of the private media as well.
Since the last national elections, social media has become a major player in national politics. If not for Facebook and Twitter, the October 2018 constitutional crisis would have played out much more differently. It was digital media that allowed those who were against the sacking of the Prime Minister to create a public forum. The hold that governments have traditionally had on controlling the public message has been weakened considerably.
In fact, the nation was informed of the swearing in of the last Prime Minister of 21million citizens by way of a tweet. Probably this is the only country that has witnessed such a situation when the President bans all media from the swearing-in, ministers and others present at the occasion have to pull out their smart-phones to make sure those outside the room knew what was going on.
Imagine if there were no smartphones, or there was no twitter – or both...?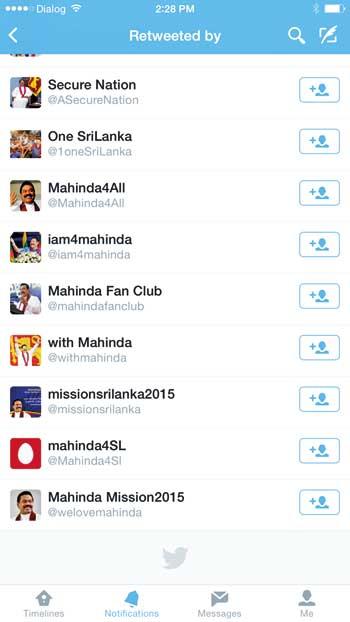 But on either side of that crisis, we also witnessed the government blocking social media, first during the March 2018 racial riots and then in the immediate aftermath of the Easter Attacks.
"Elections Commission has already had discussions with Facebook on monitoring and removing fake news and abusive posts. It is not going to be an easy task by any means"

There is however no authentic research to show how wide an impact social media has had on Sri Lanka. What we know is that a sizeable section of the community do use it. There is a Sri Lankan model on Instagram that has racked up a million followers. On the day Gotabaya Rajapaksa announced his candidacy, she posted a post supporting him. Such endorsements are likely to be very frequent now. Another popular Youtuber has done videos laced with political gimmicks including fake election results that have notched over a million views.
Public space now is being invaded by such ploys and it is becoming harder than ever to keep track of them and make sure they fall within regulations. No TV channel would have run those clips with the fake election results, because there are clear laws and regulations that govern them. But who is responsible for the Youtube video – the platform mostly certainly feels that it is just a platform and has no responsibility over the content.
Even if such content were problematic, it would have only been acted on if there was heightened public reaction – but by then a million views have already taken place. Fake news, misinformation, disinformation, in all this we are dealing with one core issue – how does anyone make sure he/she doesn't gain so much engagement before they are taken down?
Sri Lankan polls monitors say that they are planning to monitor social media and report problematic posts. The Elections Commission has already had discussions with Facebook on monitoring and removing fake news and abusive posts. It is not going to be an easy task by any means.
The Centre for Monitoring Election Violence (CMEV) is planning to monitor hate speech and fake news during the runup to elections. However, the key issue is will it have the resources to detect them fast enough.
Already Facebook and Twitter are filled with attacks against journalists, politicians and activists. There seem to be no effective deterrents against such posts. Detecting them and archiving them will not be enough, we have done that in the past – what is needed is measures that go beyond that.
(The author is currently pursuing a Masters by Research at CQ University, Melbourne on online journalism and trauma.)