---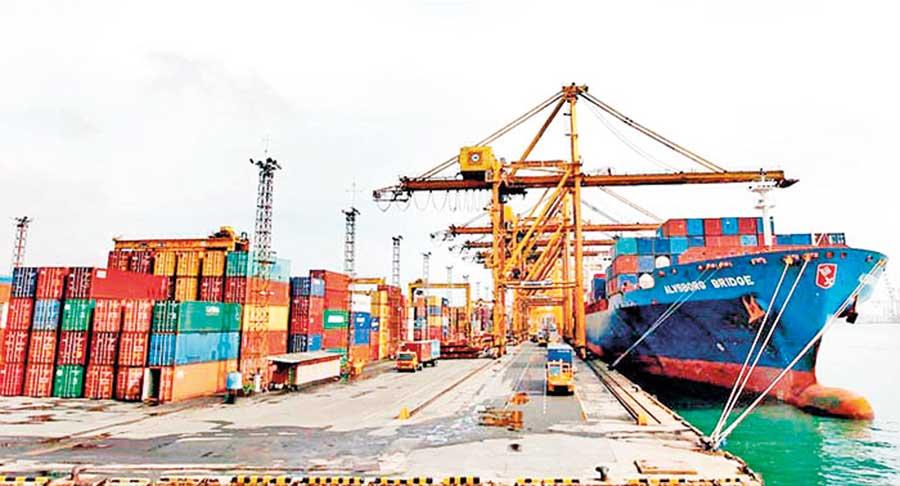 If Sri Lankan can secure the 36 billion US dollars of export income owed by Sri Lanka it would be able to improve its economy
The Sunday Times reported in July (2022) about an investigation carried out by the Global Finance Integrity (GFI); a think tank based in Washington, USA operating with government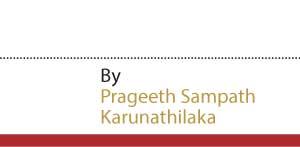 support. Its task is to keep an eye on the export trade of countries of the world. GFI observes whether money is properly exchanged between two countries during a trade. According to its observations, between 2009-2017, the Government of Sri Lanka (GoSL) has not received more than US$ 36 billion due from exports. The money is held offshore.

US$ 36 billion is more than one third of Sri Lanka's economy. Sri Lanka has an 81-billion-dollar economy. Accordingly, stashing 36 billion dollars owed to Sri Lanka in offshore bank accounts without remitting is a huge issue. There are a number of reasons for this situation. From the exporters' point of view, they present reasons that can be justified. They give different reasons. Some people may have done this to face the emerging dollar crisis. Or maybe they did this to earn more income from the export trade. Those who provide answer these claims give reasonable explanations to justify those actions.
Between 2009-2017, the Government of Sri Lanka (GoSL) has not received more than US$ 36 billion due from exports

One such explanation is that when all foreign currency received from exports is sent to Sri Lanka, the prevailing law requires that it must be remitted and converted into Sri Lankan rupees through banks. But the current situation has made this more serious. After converting foreign exchange into rupees exporters doubt whether they will be able to get foreign exchange to import raw materials again. We have such an economic system today. In such a situation, exporters justify their actions of stashing foreign currency in foreign banks. Sri Lanka's tax policy and financial policy are highly volatile. Due to such issues, some exporters give reasons to justify why they refrain from sending foreign currency to Sri Lanka.

There are some exporters who do not even attempt to justify their actions and provide reasons. Their actions are deliberate and fraudulent. Since 2009, the country hasn't received the
dollars that are due. There is a law in Sri Lanka to monitor and regulate such actions. That is the Foreign Exchange Control Law. It was previously known as the Exchange Control Act and was changed to Foreign Exchange Control Act in 2017. As per these Acts, the money related to export trade should be sent back to Sri Lanka without delay within a period of six months. But if there are no authorities who observe and follow up the law, the law will never be enforced. Here, there is a huge drawback in the follow-up process regarding the transactions taking place in the export trade. If we had such a follow-up process, we would not have to wait for an international organization to reveal these matters. The Central Bank division in charge of this follow-up process was keeping mum until the GFI revealed this matter.

Instead of getting the money due to the country from the export income, the Central Bank blames the exporters. What they should do is not accuse them, but investigate this matter and arrange a plan to bring foreign money to the country properly through rules and regulations. The Central Bank of Sri Lanka has all the powers to implement such a process. There is no point in accusing the defendant without implementing the rules.

The GFI report does not give details on the number of offshore institutions where the income from exports is and is being deposited. But the report clearly says that they identify this gap annually by extensively researching and analyzing the data of Sri Lankan customs, export registers, and import registers of countries. That is why no one can say that this data is false or inaccurate. Therefore, efforts should be made to somehow get the export revenue of US$ 36 billion that Sri Lanka owes. Instead, we have been striving for 8-9 months to get a loan of US$ 2.8 billion from the International Monetary Fund (IMF). Being Subject to conditions and with guarantees obtained from various countries, we will only receive 2.8 billion dollars. That too will not be received in instalments.
After converting foreign exchange into rupees exporters doubt whether they will be able to get foreign exchange to import raw materials again

Officials have failed to realise that 36 billion US$ owed to us is being held in foreign banks. This matter was revealed by a report from a foreign organization. Even after that report came out, no official has taken any action with regard. Even if that report was not referred to, they could have least referred the Sunday Times article published following the GFI report. But to this day no action has been taken.
Maturity payments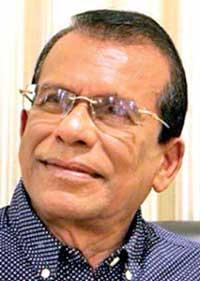 Former Chairman of Bank of Ceylon and National Gem and Jewellery Authority Rusiripala Tennakoon
Investigating these data is not that difficult. When an export is done through a bank, the bank records the method by which the transaction took place. Along with those records, there is also a place to note whether the foreign exchange related to the transaction was received or not. If the Central Bank of Sri Lanka does not have time to look into these data, at least they could have inquired from commercial banks. But so far no such inquiry has been made. Due to this, there is a shortage of dollars in the country. There is now a shortage of funds to import raw materials for exports. Previously, it was possible to buy those dollars from banks. But if a commercial bank receives the amount of money due for exports, the bank will distribute the money. Accordingly, foreign exchange is distributed among those who need foreign exchange according to their demand. But it cannot be done when the country does not receive dollars. There is no foreign exchange to provide when exporters request foreign exchange from banks for their needs. Such a situation has arisen today. We have faced another serious problem. The Central Bank of Sri Lanka hasn't been able to pay maturity payments of Sri Lanka Development Bonds. That is because the Central Bank does not have dollars.
Instead of getting the money due to the country from the export income, the Central Bank blames the exporters
Therefore, if Sri Lanka can secure the 36 billion dollars of export income owed by Sri Lanka, it will be able to improve its economy. Presently Sri Lanka's total external debt is 52 billion US$. But 36 billion dollars of our country's income is retained in foreign banks without being remitted. The Foreign Exchange Control Act was amended in 2017 by former Finance Minister Ravi Karunanayake. Back then, it was investigated whether remittances were coming to Sri Lanka or not based on the foreign exchange needs at the time. The former finance minister saw a huge shortage in remittances. Therefore, the act was amended. A six-month extension was given from the date of amendment of the act requiring to remit export earnings held in foreign banks to Sri Lankan banks.
When analyzing these matters, we can assume that patronage plays a role in them. If the legal system of our country does not suffice, we can get international support for this. There are several organizations operating under the administration of the United Nations. Their representatives are still in Sri Lanka. We have World Bank representatives, United Nations representatives, the Stolen Asset Recovery Assistance, and and UNODC. We can take their help. Soon enough, these organizations themselves will disclose these matters.
Large-scale businessmen stash dollars in offshore banks in this manner. Small-scale businessmen cannot do this. Patronage is required for this. Large-scale businessmen represent less than one percent of our total population. Fifty percent of them either hold government positions or are indirectly involved in politics. That is the reality. Therefore, law is not enforced against this. An entire country is suffering today because of these criminal acts connected to patronage.
This newspaper contacted the Central Bank of Sri Lanka via 0112 477966, 0112 477, 1935, 0112 477840, and 0112 867384 to find out whether they are working to get back the export revenue deposited in foreign banks. But those numbers were connected to a fax machine. After that, this writer attempted to contact Mahinda Siriwardena, Secretary of the Ministry of Finance via 0112 484511. But he could not be contacted. An officer there asked this writer to contact the Additional Secretary (Legal) of the Ministry of Finance D. D. Arandara via 0112 484670. But there was no response. The Daily Mirror then called the aforementioned officer again and she told this writer to contact the State Ministry via 0112 883525. But it was the phone number of the Ministry of Children and Women Affairs. When asked about it again, her answer was that she gave the number looking up the phone directory in a hurry. This newspaper then asked the officer who did not even know the number of the state ministry its phone number again and this writer was asked to dial 0112 484600 and the extension 1531. When contacted, an officer said that the State Ministry of Finance does not have a separate secretary or an additional secretary or any other responsible officer to take any information. Therefore, this newspaper was asked to contact the Additional Secretary of the Ministry of Finance via 0112 484600 and the extension 1422 to inquire about all these matters. The Daily Mirror tried to contact the Additional Secretary but he was also not available.