---

The tale of a Policeman haunted by his past, the film introduced wide-screen Cinemascope technology to this country and has been cited as one of the ten best Lankan films ever made.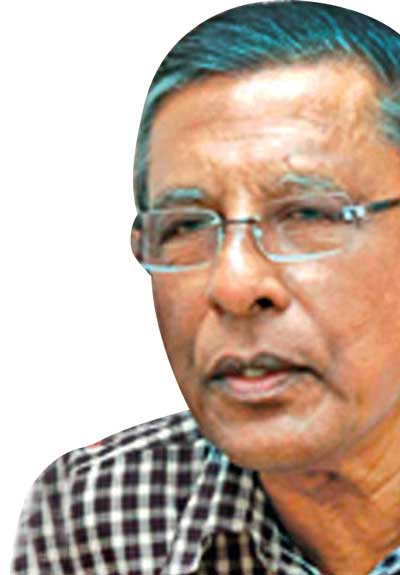 Dr. Nihalsinghe, who passed away on April 21 at the age of 77, will be remembered too, for his impressive contributions as film administrator, educator and pioneer of television technology and the medium of teledramas in Sri Lanka.

As a student of Ananda College, Nihalsinghe considered joining the Army. But the gift of a 16mm film camera, given with uncanny foresight by his father, the distinguished journalist and editor D. B. Dhanapala, changed the course of his life, though he went on to graduate in economics from Peradeniya.

Even though he didn't find employment in a related field, this training developed his business acumen and served him well in later years. His new-found passion for film making, though, earned him the Most Promising Filmmaker award for his documentary Bhakthi at the Cardiff International Film Festival in 1965.

This was followed by an opportunity in the same year to work as a newsreel cameraman for Hearst Metrotone News, an American weekly newsreel. He was even sent to Vietnam during the height of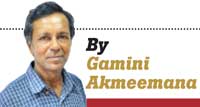 the war to work for the News of the Day weekly newsreel.

Back in Sri Lanka, he sought to make a name for himself. The turning point in his film career was the opportunity to work as cameraman and film editor of Dr. Siri Gunasinghe's 1967 film Sath Samudura.
His fluid camera work was a clear departure from the then prevalent Indian style where the static camera was dominant. It was Nihalsinghe's 'film school' and he learned there all that he needed to know to make Welikathara which established his reputation as Sri Lanka's most daring and innovative film maker.

He made several more films, including Ridi Nimnaya, Kelimandala and Maldeniye Simeon, which won Anoja Weerasinghe the best actress award at the 16th New Delhi film festival. But none of these films added up to the excitement created by Welikatara. It may be that, affected by criticism that Welikatara (scripted by Tissa Abeysekara) was 'commercial', he focused on more artistic ventures. Clearly, though, his best talent lay in the film noir genre. If he had continued in this vein, Sri Lanka would have been proud of some very good psychological thrillers.

But Nihalsinghe was a man of many parts. In 1972, he became the founder chairman of the National Film Corporation (NFC). At age 29, he had already become the youngest director the Government Film Unit (Nihalsinghe was born in 1933). His enthusiasm for practical, cost-effective technology could be seen in his successful effort to have the medium format 120 negative film then popular with documentary still photographers replaced with the more practical and cheaper 35mm film. It is also a tribute to his management skills as this move was opposed by almost all still photographers working at the time.

He did brilliantly well as general manager of the NFC from 1972 to 78. When he started, foreign films had an 80 percent share of the film market. By 1979, the local share was 58 percent and annual attendances surged from 30 million a year in 1971 to 74.4 million by 1979. This was the golden age of the Sri Lankan cinema.

But the industry began to decline in the 1980s. In retrospect, one can wonder if Nihalsinghe himself played a role in that decline, knowingly or otherwise. Sri Lanka got its first television station only after regime change after 1977. With an uncanny eye to the future, he threw his energies into the new technology, leaving the NFC in 1979 to form his own television production company called Telecine.'
This production house became a word for television entertainment and advertising throughout the 1980s and 90s. His first teledrama Dimuthu Muthu was a huge success, and he directed several more. He can be said to have created Sri Lanka's teledrama industry almost single-handedly. But one can wonder if that success had a detrimental on the film industry, which became increasingly mediocre.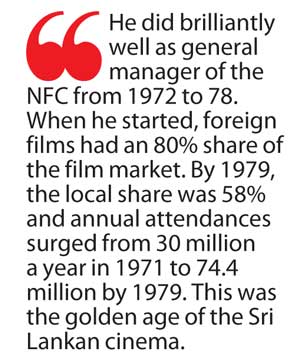 From 1995, Nihalsinghe's extensive experience in television saw his services required in Hong Kong and Malaysia, where he as general manager and executive director of feature film production at ASTRO in Kuala Lumpur.

He returned to Sri Lanka in 2006, eager to offer his services as a teacher. Sadly, the result left him increasingly frustrated. In retrospect, one must ask why the country was unable to make proper use of his vast talent and experience, which would have been the best possible tribute to this iconic figure.

He is the only Sri Lankan who has been conferred Life Fellowship of the Society of Motion Picture and Television Engineers, USA, the oldest and film organisation in the world, established in 1915.