---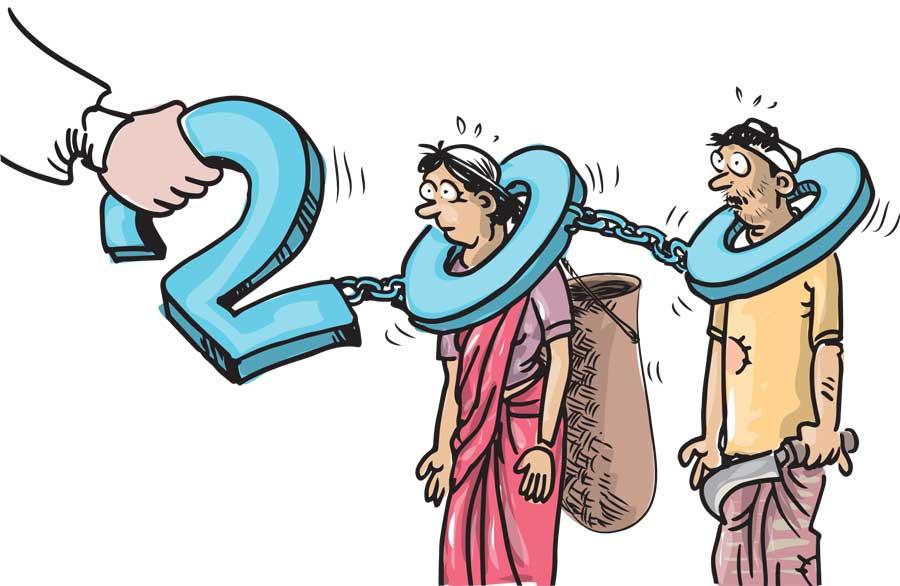 Sri Lankans are quick to highlight problems associated with grieving or suffering communities by writing or talking about them in media outlets. But seldom do we see any follow-ups being made on these stories or posts to see if lives have changed and issues have been addressed. The same can be said about lawmakers who rarely acknowledge these grievances, but do virtually nothing about them. Tea estate workers last month had a series of events in the month of August to mark 200 years after the arrival of workers of Indian origin to be employed in local plantations. Sadly, however, no Sri Lankan politician bothered to use the occasion and initiate a move significant enough to make a change in the lives of estate workers, who are sans basic needs to live.
What's even more sad is that there were enough events connected to the Tamil estate workers held throughout August in selected towns; hence there is no way that the authorities can say that they were unaware of this important occasion.

This is the same scenario in this island when international days are celebrated to highlight the existence of women, elders, children, intellectual rights, democracy and peace along with other days set aside to mark subjects, not very popular. Full or half page advertisements are paid for by popular organizations and placed on newspapers or run on television to mark such days. But all the excitement dies down the next day. The same can be said about the estate Tamils employed here and have Indian roots.

It was like there was such a massive campaign carried out to win their rights, but no one bothered to listen or acknowledge their existence and contribution made to the country's economy. Tea estates complained that their production dipped in 2021 when former President Gotabaya Rajapaksa banned the use of chemical fertilizer in the agriculture sector. The tea industry was one of the worst affected due to this shortsighted political decision. The tea industry as a result experienced a production drop of 16% a year later. What's an irony is that this ousted former President is making the news these days that he is on the path to making a comeback to active politics.

Environment Minister Naseer Ahmed had stated that the tea industry would bounce back from this setback by 2022. These lawmakers make unthinkable claims where an industry or institute is concerned, but seldom do they even have time to make promises on behalf of workers.

If one studies the issues in the tea estates here you can see the subtle involvement of a political hand that manipulates most things associated with the lives of estate Tamils. The politics associated with estate workers here involves India too. Just consider the photo exhibition that was held from August 11 and 12 at the International Gandhi Hall in Matale titled 'Tea Stains' to mark 200 years after Indian Tamils arrived in Sri Lanka to pluck tea.
The name Gandhi used in a hall in Sri Lanka tells us in an indirect way that there was a political wind from India blowing towards Sri Lanka at the time when the hall was named after the great Indian freedom fighter.

In later years the Government of India- under Premier Narendra Modi- initiated many programmes here in the estate sector where houses were built and presented to the estate community. Events like these are initiated here by the Indian Government to pacify Tamil Nadu when the latter agitates and demands the Tamil problem or 'National issue' in neighbouring Sri Lanka must be addressed.

The tea industry produces around 251.5 million kgs of tea annually and raises a revenue close to Sterling pounds 1.079 through its exports to a country like England alone; one of the island's main tea buyers. Still the government's lawmakers indulge in wishful thinking and make that subtle effort to keep the fires that fuel the estate workers' problems burning because it's easy to speak about votes with workers who are not in a position of strength to negotiate matters when sitting for talks with the authorities.