---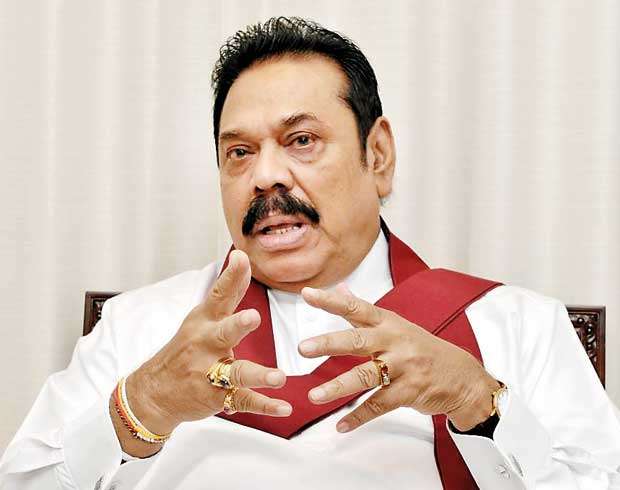 "It is the mark of an educated mind to be able to entertain a thought without accepting it."
~Aristotle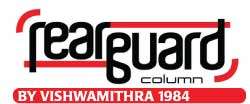 When an electorate gets carried away with the candidate's veneer of simplicity that concealed all the oozing that was rotting away within the presumed 'common man,' consequences are seldom concealed. When he couldn't match his flowing rhetoric with actual accomplishments on and off the field of politics, his acquired purity fades into nightmarish shadows. When the Executive does not realise that the office he holds is bigger than the person, the scope and expanse of office shrinks -- and that happens only in the puny mind of the holder of office -- instead of the holder controlling the office, the office starts controlling the person, the holder.
What was described above is no psychoanalysis of an ordinary man of yesteryear. It is not an unimportant examination of an unimportant man on the streets. It is the living tale of our current constitutional crisis. One cannot take a powerful organism such as a written Constitution of a country for a toy in the hands of a toddler; nor is it a tool in the hands of a sinister and under-equipped set of rulers. Crafty rulers in the past resorted to navigating affairs of government through various nefarious means. They violated the Constitution as if they were obsessed by the very existence of such a document. The Constitution of Sri Lanka is the very source of our law; it frames the legal and lawful structure within which all our citizens have to exercise their rights and privileges. The one who chooses to go beyond the precincts of that Constitution does it at his own peril. The law of the land, the Constitution through one of its three pillars, the judiciary, will pursue him or her whoever he or she be, how powerful or powerless, how rich or poor and regardless of the language he or she speaks or one's ethnicity, and will punish him or her. That is what makes us Sri Lankans, civilized and an organised community of brothers and sisters.
Gathering storms against violations of our Constitution are noticeable. The storms have enveloped the body-politic of the country and the social media seems to be passionately infatuated with a movement that is still at a juvenile stage. Every trishaw driver, every boutique owner, every junior and senior executive in the private sector, every government servant and every street vendor, barring some who would not desert the Rajapaksa clan are making their own moves, sometimes willy nilly to express their opinions and views via social media, the most popular media methodology of the twenty first century. The smart phone is the vehicle through which these numerous views and counter-views are being exchanged.
In this age of 'smart and progressive' social evolution, the chief executive of the country needs to craft and adopt a sensible and strategic approach to any developing problem. A minor problem should not be allowed to grow into crisis proportions. A minor irritant could always develop into a crisis if one opts to deal with it on a retail or piecemeal basis instead of adopting a strategic methodology to resolve such minor irritants. The current constitutional crisis is the birth child of such a foolish and untoward series of mistakes and blunders in statecraft. As was enunciated in my previous column, one violation was committed in order to cover up a previous violation. The unending series of lies and violations of our Constitution began turning its unpleasant and murky cycle; what seemed as a violation in the beginning turned into unmistakable rape towards an uncontrollable orgy, until an independent judiciary intervened.
When civility and political decorum gave way to unhinged behaviour on the part of the executive, a cascade of events began to flow; most hostile, uncivilized and shameless nature of our parliamentarians was exposed to the hilt. When the world at large was the audience, the television and smart phone screens screamed loudly and bared open the nudity and desperation of our lawmakers. The so-called guardians of our sacred machinery of governance were the very violators of that machinery.
The two men, the executive and Mahinda Rajapaksa, who could have controlled the chilling behaviour of our lawmakers on November 15 and 16 observed their silence. Another unabashed chapter of the story of Sri Lanka's progress towards a developed democracy was etched with chili powder and water.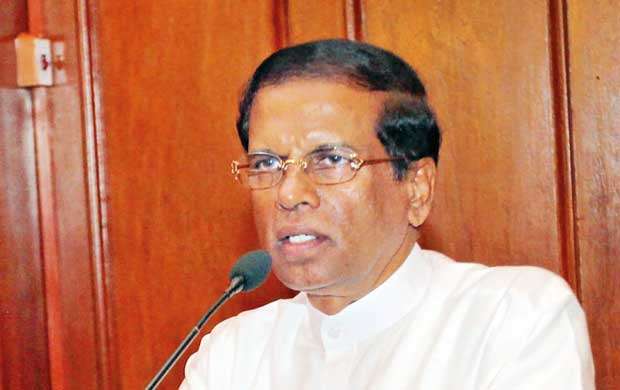 When a coalition government is formed, it is but inevitable that differences among its stakeholders, especially in the realm of policy and principles of governance, erupt every now and then. As and when such eruptions do occur, civilized leaders on either side of the differences usually get together and make genuine attempts to arrive at compromised positions without giving up the core principles of a working democracy. In such a potentially-dynamic political dialogue, gentlemen usually thrash out all differences within the accepted confines and make a deal (reach a compromise) in order to continue with a working formula in running a government. However, when one party, in this case the executive, makes a unilateral decision to fire the sitting prime minister and swears in a different one who does not enjoy a majority in the legislature, as prime minister, all that deal-making and compromises flow out of the window.
October 26, 2018 is indeed a dark day in the country's seventy years of post-Independence history. What followed, some gruesome events both inside and outside Parliament, bore unmistakable signatures of mis-governance. No country in the world would enjoy being placed on the brink of chaos and anarchy. Man has advanced over centuries of untold misery and hard struggle against his own self-inflicted sins and crimes and arrived at the twenty first century with remarkable achievements that would eclipse all his mistakes and misadventures. Pundit Nehru remarked in his 'The Discovery of India' thus: "How amazing is this spirit of man! In spite of innumerable failings, man, throughout the ages, has sacrificed his life and all he held dear for an ideal, for truth, for faith, for country and honour. That ideal may change, but that capacity for self- sacrifice continues, and, because of that, much may be forgiven to man, and it is impossible to lose hope for him. In the midst of disaster, he has not lost his dignity or his faith in the values he cherished. Plaything of nature's mighty forces, less than a speck of dust in this vast universe, he has hurled defiance at the elemental powers, and with his mind, cradle of revolution, sought to master them. Whatever gods there be, there is something godlike in man, as there is also something of the devil in him. The future is dark, uncertain. But we can see part of the way leading to it and can tread it with firm steps, remembering that nothing that can happen is likely to overcome the spirit of man which has survived so many perils; remembering also that life, for all its ills, has joy and beauty, and that we can always wander; if we know how to, in the enchanted woods of nature."
One cannot take a powerful organism such as a written Constitution of a country for a toy in the hands of a toddler; nor is it a tool in the hands of a sinister and under-equipped set of rulers
With such polished diction and unlimited passion, Nehru described the ultimate summit a man could ascend. Being the closest neighbours and even closer than closest relatives of India, Sri Lankaand her leaders, could easily lend credence to these eloquent enunciations of the 'spirit of man.' That spirit seems to have evaded our political leaders. When one places oneself above the country, when one considers oneself more important than the basic principles and norms that define the very character of the people and nation that he or she leads, when one chooses to dwell in the dark and shadowy space of delusion and self-pity, the spirit of man seems a mirage receding one's own eyes. Such tragedy has occurred in our midst today.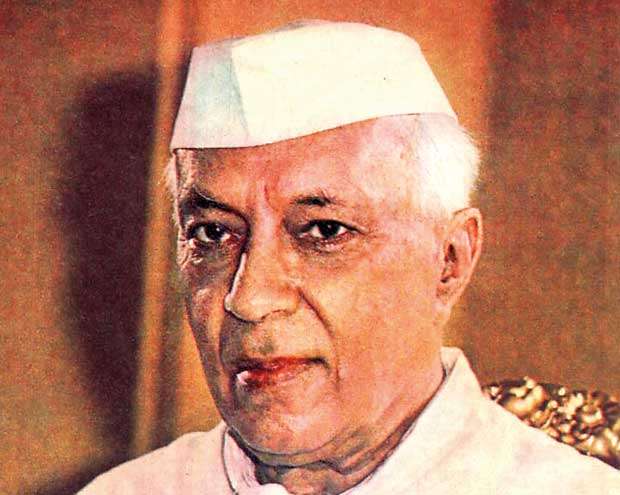 One should never try to interpret the political differences in terms of western and local. When one tries to do that, the hidden argument of patriotic against unpatriotic emerges and that is the very argument that holds true in the unsophisticated and unscholarly minds of the majority. When a simple personality becomes a simpleton, all hell can break loose. A close examination of the facts before all of us today indicate that there is strong possibility of such an occurrence. Sentries of democracy have fled; the moats of defence been clogged up and the sturdy walls, the last line of defence of democracy against unilateral onslaught by those who lack education, scholarly aptitude and wise decision-making is absent.
Discomfort and feeling of envy against those who could lend better and more informed judgment combine to make a leader dangerously close to implosion. We have not reached that uncomfortable and uncomplimentary state as yet. Controlling and navigating the State machinery is not a mean task. It requires immense aptitude and extraordinary patience and poise. It's not too late to wish for such a sublime occurrence.
The writer can be contacted at [email protected]