---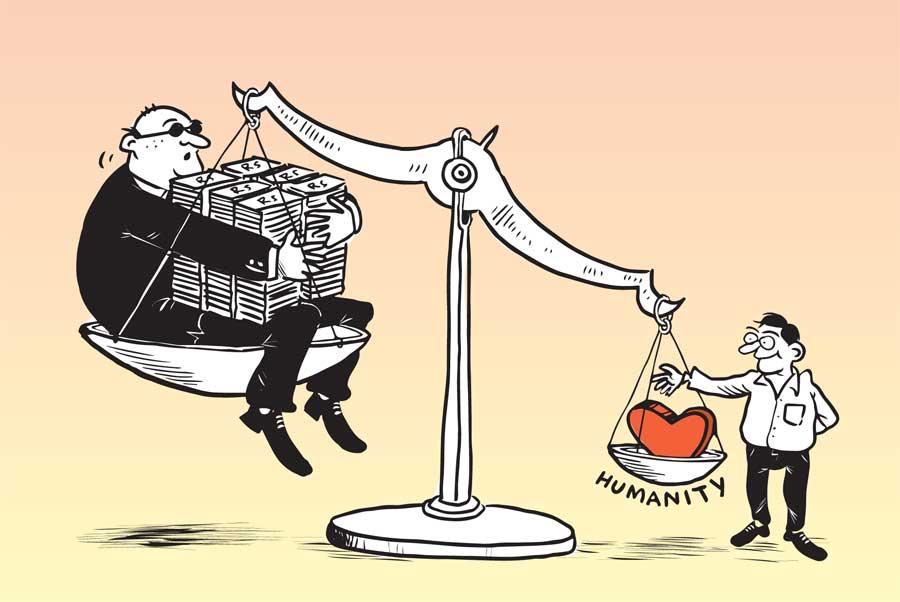 Humanitarianism is not just qualified by man's humanity to man, but encompasses the world in general. For the betterment of humanity, it is necessary to look at the broad spectrum of moral, altruistic and logical perspectives in the belief that whatever we do is towards the upliftment and betterment of society in general. Human welfare is a subject of gigantic proportions and encompasses a wide range of activities.

Looking at the real aspect of humanity, I would like to convey here some real life issues which I have read about mostly in the medical field which I personally think is humanity at its highest level. Apparently, a renowned heart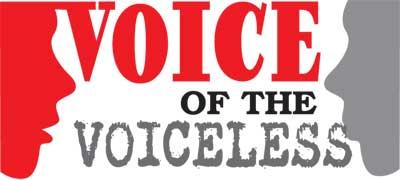 surgeon in the States had gone to visit his brother at the brother's Drug Store when a little girl came in with a till in her hand and asked the surgeon's brother how much for a new heart, I have only $2.60 but I will collect and pay you the balance later. My little brother is desperately in need of a new heart and we can't even afford to pay for the surgery. The surgeon came forward, introduced himself and asked the little girl to take him to her brother. After examining the child he asked that the child be brought to the hospital where he would perform the surgery. After a successful operation the parents inquired how much they had to pay and were told $2.60. They were completely overwhelmed, but more so the little girl, at the innate generosity and humanity of this great man.

In yet another instance, a young boy was going around his neighbourhood selling the goodies his mother had made because of their poverty. At one point, he was extremely tired and hungry and decided to ask for a meal at the next house he went to, but when the lady opened the door, he asked for a glass of water instead. The lady took one look at his face and realised the poor boy was hungry, so she gave him a glass of milk instead. Many years later this lady had to be hospitalised and the doctor in charge of her case happened to be the boy she had given the glass of milk to, but she didn't know it. Since it was a complicated case, she was worrying about how she was going to settle the bill. When the Doctor looked at her, he realised who she was and when the bill came to him, he quietly sat down and wrote "Paid in full with one glass of milk." The lady could not contain her tears, but realised that her kindness had indeed paid dividends. Another beautiful example of man's humanity to man.

Giving you one or two more beautiful heartwarming examples of humanitarianism, I am elaborating another story of a little boy who stood with a dollar coin held tightly in his hand, waiting till the stores opened. His parents had died in an accident leaving him orphaned and his Uncle had taken him in. The Uncle worked at a construction site, fell off scaffolding and had to be hospitalised. The Doctor told the little boy "Only God can save him now." Having heard this, the little boy, (6 years old), took the only money he had, a dollar coin and went to the stores hoping to buy God to save his Uncle. He went to every store was chased away from most of them, but he bravely stayed on till night and finally when he went to the 69th store, the kindly old man listened to him and asked how much he wanted to buy God for? The boy answered One Dollar. The old storekeeper told him that is exactly what God costs, gave him a bottle of 'God's Kiss' told him his Uncle would get well with that and sent him on his way.
The child was overcome with delight and ran all the way back to the hospital. He told the hospital that when his Uncle swallowed this he would be well. The next morning, a team of eminent surgeons who had been flown in by the storekeeper, arrived at the hospital and asked to see the boy's Uncle. After examining him and carrying out the necessary treatment, the boy's Uncle eventually recovered. They were ecstatic, but when they saw the enormous bill, they were truly terrified, but the hospital assured them that the bill had been taken care of by an elderly man. The Uncle went with the little boy to thank the old storekeeper, but when they got there they were told that he was away on holiday, but had left a letter for the Uncle. The Uncle opened the letter from the billionaire and read "Young man you don't need to thank me, all the expenses were paid by your nephew. I wanted to tell you that you are a lucky man to have such a good nephew. To save you he brought a dollar and went into every store he saw to buy God. He was the person that saved you." The humanity shown here was originally by the 6 year old child who so trustingly thought he could buy 'God' for a dollar to save his Uncle. The broader spectrum of humanitarianism came from the billionaire who was touched by the little boy's concern and anonymously decided to look after the Uncle.

Yet another story emerges from the Kupwara sector of Jammu and Kashmir. Apparently there was a batch of 15 soldiers led by a major and they were on their way to their post in the Himalayas where they were deployed for the next 3 months. The batch who would be relieved were waiting anxiously for them as it was a very cold winter. It made things very difficult for all of them and they had only one wish that they could have a cup of tea. As they marched along they came across an old tea room that was padlocked. The major had a difficult decision to make to allow them to break the padlock and when they did they found all they needed for more than one cup of tea and they even had biscuits. The major thought they were not thieves, but a band of disciplined soldiers, so he took out a few thousand rupees and placed it on the counter, so the owner could see it. On the way back from their tour of duty, they found the same shop, but it was open and the owner present. He was an old man with meager resources and had many stories to tell them, particularly about God.
They told him "If God is there why would He keep you in such poverty?" He asked them not to say that because he had proof – 3 months ago he was going through a very hard time because his only son had been severely beaten by the terrorists as they wanted information from him. He closed the shop to take his son to the hospital, but some medicines had to be purchased and he had no money. He returned to the shop and saw that the door had been opened and he felt he was finished, but then he saw that God had put a few thousand rupees under the sugar pot and knew that God exists and that saved my son's life. 15 pairs of eyes met the eyes of their major and the message was clear "Just Keep Quiet." Walking on the path of truth and compassion you can also be a messenger of God to anyone. Today, everybody needs to be a Messenger of God! Everybody needs compassion, everybody needs a helping hand. If we can help anyone in any way, we should!
THE VOICE