---
At present the MLSC is a leading non-government Organization and was incorporated by an act of parliament in 1982
I think women should be celebrated not just on one day, but on all 365 days of the year
Being a woman means wearing too many hats; where it be being a mother, a career woman, a housewife or a social worker. The roles are many and all come with an unending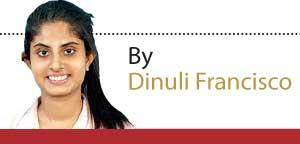 list of challenges which only a woman can bear in perfect balance. The Muslim Ladies Study Circle (MLSC) has been supporting the evolving needs of women for over 50 years since its humble beginnings in Galle. In addition to providing financial aid to the needy, medical support to the sick and emergency relief to the destitute, MLSC has also expanded to provide vocational training education to over thousands of women across the island. It has been no easy feat, but one which has only been possible with the unwavering support of the membership and community at large. Daily Mirror sat with MLSC President Ameena Musthapa to delve deeper into the strengths of women and inspiring females across the globe.
Excerpts of the interview-

Q How did MLSC start?
The MLSC was founded by six schoolgirls who wanted to support the underprivileged in their community way back in 1972 in Galle Fort. At the time the fort area was predominantly populated by Muslims who were businessmen and the women tended to the homes and families. By the 80s most of the founder members' families had moved to Colombo and with them did the MLSC. This led to the expansion of the Association and the focus of the membership widened to support the poor and needy across the island.
Q How has the MLSC changed over the years?
From its humble beginnings the MLSC has come a long way over the past 50 years and its scope has broadened to not just supporting the Muslim community, but all communities across the island – irrespective of ethnicity or religion. At present the MLSC is a leading non-government Organization and was incorporated by an act of parliament in 1982. Some of the projects undertaken included establishing vocational training centers across 5cities, offering supports with the relief work during times of natural disasters such as floods and Tsunami to victims in Colombo as well as the Southern and Eastern Province of Sri Lanka. The Association also helped build 120 houses for displaced families and war widows. In addition, the center has carried out medical support programmes including maintaining wards at the Maharagama Cancer Hospital, De-Soyza Hospital for Women as well as Castle Street Maternity Hospital. The flagship project of the MLSC was its establishment of the Head Office and Vocational Training Center in Colombo where over 2000 students have been trained in a variety of skill development courses and have enabled many to become self-employed and support their families. Moreover we have upgraded our vocational training centres to the NVQ level. We are attached with the Defence Ministry therefore we are registered with the Tertiary and vocational Education Commission (TVEC). Therefore we offer the certificate accredited by the (TVEC).
Q What have been some of the key success stories of MLSC?
There have been a number of successful students who started with the intention of developing their skills, but during these hard times have been the pillars of strength to their family. For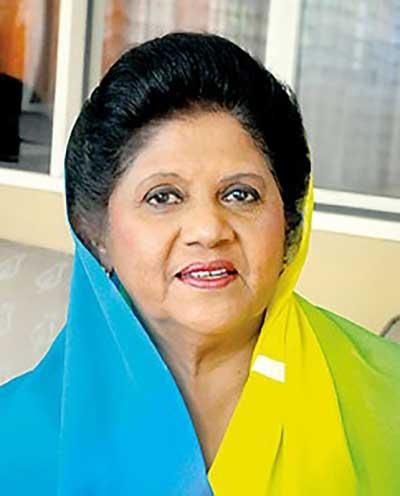 example in the Weligama vocational training center, in the Matara district which was opened in 2014, courses on cookery, dress making, sewing and curtain stitching are conducted. A.R.F Rikza, a former student, said she had been searching for a cake decorating course that would provide her with the basic knowledge. The programme inspired her to continue with cake decorating and she is now undertaking a number of orders for birthdays, school functions and even private parties.

At the MLSC vocational center in Colombo Sabriya Badurdeen became a student in 2018. She is now the owner of her own cake shop and is actively positing her sweet creations on Instagram. Over at Atulugama, the vocational center has supported the skill development needs of over 360 ladies. Sisters Riswana and Raihana Cassim have earned names for themselves in sewing different types of cloth bags in Atulugamas. Now they sell to wholesale dealers and have made it their livelihood.
Most importantly what we see in our ladies is the self-confidence and diversity that they have developed after joining MLSC. After seeing the opportunities and after exploring their skills they step out with great self-esteem and pride which is also the pride of MLSC.

Q These days we see a number of women challenging the status quo. What is your opinion about the feminist movement?
First and foremost it's important to understand the meaning of the word feminism. Feminism is termed as the advocacy of women's rights on the basis of the equality of the sexes. Our view on this matter may sound very difficult for some to digest, but we do not believe in the definition of feminism. I believe that it is a very narrow approach to valuing a woman in today's society. Women wanting to fight and make ourselves equal to a man means we see men as the standard when in fact men and women were created differently. Their rights and abilities are different and the more we embrace these differences the more we can be valuable and unequal to a man, showing our own capabilities.
At MLSC we support in helping women find their individual capabilities and provide them with an opportunity to feel empowered in their own unique way. This I believe is what all women should strive for.

Q You say women need to feel empowered, but much of society is led my men, so how can women succeed in a male dominated environment?
The women that we support at MLSC through our vocational training centers are an example of success. The first step is to strive to be greater, to develop your selves and improve your capabilities. They say knowledge is power and women today must embrace the fact that while being a mother and a housewife is one of the hardest and greatest jobs out there. They can also do more. Women have the ability to also support themselves and their families. And this first comes through developing their skills. For this we offer a wide range of support workshops and courses that have helped women especially from underprivileged backgrounds to gain competency and confidence. The next step is to find a mentor and support system to be rightly guided and financially independent. In this day and age women must support families and take charge of their own lives.

Q What support is needed to enable MLSC to support women's needs moving forward?
We are always on the look out to diversify our course offerings and improve our vocational training centers. As of now MLSC operates six centers and supports the professional development needs of over 2000 students. However the need to expand whilst maintaining quality is crucial.
We also feel it is important to initiate programmes that create awareness about basic life skills such as financial management, legal entitlements, family planning etc. that would support the social needs of women and the challenges they face. We recently started all the advanced IT courses. The most crucial task is to maintain the quality with the quantity we have.

Q MLSC has been around for 50 years and what has been the change for women observed over this period?
Much has changed from when we started way back in the 1970s. Society and the world around us have evolved so dramatically. I remember when we were young our fathers wanted us to remain protected and sheltered. Men were seen as the breadwinners and women the caretakers of the household. Our lives centered around our family and school friends. It was a much simpler time. Even the way we dressed to the personal items we used, everything was local. There was no war, no social media, no Covid, no major economic or political turmoil to the level we have today .

But these days women have a lot to contend with. We not only have to take care of the household, but also understand the impact of the world around us. We have to be financially supportive and have to educate our children about drugs and racism. We have to protect ourselves from abuse; all the while trying to become independent. It really isn't an easy time for all of us, especially women, but as they say we don't grow when things are easy, we only grow when we face challenges and I believe that the most resilient of human being is a woman.
We are the care givers to our children, the emotional support to our spouses, the Chefs in our kitchen, the unqualified medical professionals for the sick in our household, the counselors to our families and now even in some cases the income generators. We are everything to everyone and we must never forget it. That is what makes us valuable as women.

Q What is the message you want to pass out to women as we celebrate International Women's Day?
Well I think it's great that women are given importance on a day such as this, however I think women should be celebrated not just on one day, but on all 365 days of the year. Especially considering the importance we have in society and the role we play in the family, community and at a global level. But on this particular day I would like to say to all women – know that you are not just a commodity or a toy for amusement, but a real partner to a man, a mother of mankind and a force to be reckoned with. You have your own rights and therefore deserve the greatest of respect. In summary you matter. Keep that idea in your mind no matter what you chose do.