---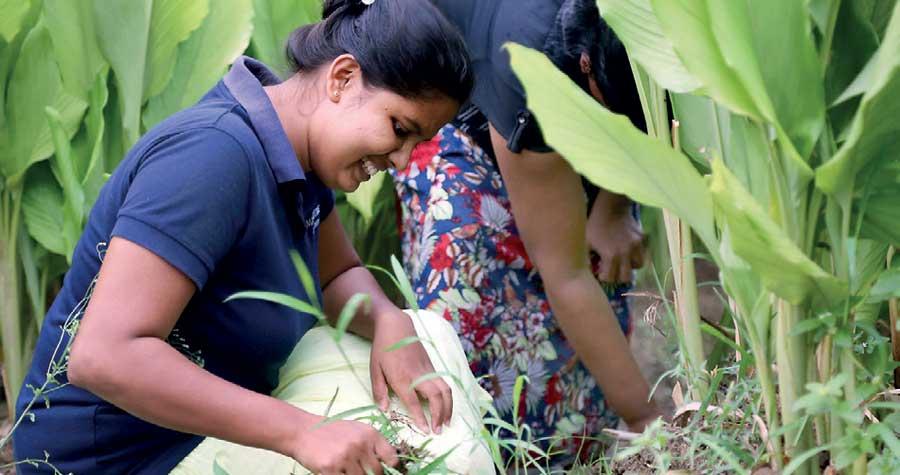 What can young people teach us about how to face today's challenges? Could this summer's Olympic Games - an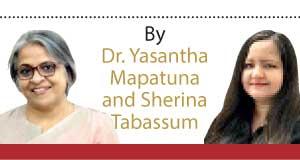 event disrupted by the pandemic and pulled off through massive global coordination and collaboration – give us some answers?

Sri Lanka's Olympians – five women and four men, all between 17-36 years old –embody this country's pride. In sporting terms, 36 sounds old, but the average Sri Lankan born this century will live more than twice as long. And rather than becoming international athletes, one in four will work in agriculture, away from the spotlight, supporting their country by producing food for other Sri Lankans, or exporting it to bring in money. Their lives may not be as glamorous but they're essential – not for their country's international prestige, but for its survival.

Sri Lanka is a young country, with those aged 15-29 representing almost a quarter of its total population. Despite being well educated, they face heavy unemployment (over 60% of total unemployment for men, and 45% for women; of these unemployed youth, nearly half have completed high school). The agricultural sector, which provides work for so many of them, is facing new and worse challenges than ever before, be they sudden and unpredictable (such as COVID-19) or chronicand recognized (such as climate change). Their future livelihoodsare in danger, and therefore so is their country, since it depends on them to grow its food. And just like Sri Lanka, so are other countries that depend on agriculture, be it directly as growers or indirectly as consumers.
In case it wasn't clear, that means all of us-- our children and yours, those of the friend you will send this article to, and all oftheir children, and all of THEIR children. But it doesn't have to be that way.

New problems require new solutions. And problem-solving is what we do throughout our life, and similarly in the Smallholder Agribusiness Partnerships Programme (SAPP), funded by the Government of Sri Lanka and the International Fund for Agricultural Development (IFAD). This includes almost 10,000 young rural people across the country, out of a total target of almost 60,000 people. The purpose behind dedicating part of a project to Youth Entrepreneurship Development specifically is to help them enter the job market, either through employment or self-employment opportunities in agriculture and or agri-business, at a time when they are essential and yet struggle to find their space. The government's National Youth Policy supports this purpose, mentioning among its objectives the need to enhance their participation in the economy. It also includes unemployed and rural youth among its target groups.

Although the solutions introduced by SAPP are new, the values behind them are not – indeed, they're the same we ask our youth to embody in the world of sports. Here are a few of our solutions and the values they highlight:
Teamwork
We facilitate Partnerships between Producers, Private companies and Public entities – a 4P approach -- so that by working together they all secure a better deal. Thanks to the financing provided by IFAD and the government, SAPP farmers – including the aforementioned 10,000 youth – can obtain loans to buy better equipment or set up a small business from scratch, and are guaranteed a purchase price at harvest time. This means they are sure that they will be able to pay back these loans, and this in turn makes it easier to borrow the money in the first place. In addition, the quality and variety of their crops is better, so they can sell them at a higher price - and the purchasers are happy to have a predictable amount and quality of products.
Resilience
During the pandemic, many young people were unable to find work and many returned home by losing overseas jobs mostly in the Middle East. At the same time, since the borders were closed, there was a big demand for items essential to Sri Lankan cuisine but mostly imported from neighbouring India, such as turmeric (less than 30% of the 7 MT consumed annually are grown in-country). To help increase domestic supply, we helped over 6,000 farmers struggling to grow their usual crops (for instance, because they relied on imported seeds) with seeds, seed replication programmes, tools, training and mentoring. In the village of Gonagala, in the Eastern province, we were already supporting some turmeric growers before the pandemic. Their neighbours, both existing farmers and unemployed youth and returnees, saw that while they struggled, turmeric growers were making even more money than before - so they joined the programme.

In doing so, we helped them support their families – and provide much needed ingredients to fellow Sri Lankans. Now around the country these "converted" farmers grow turmeric, but also maize, potatoes, soya, cowpea, green gram, peanuts, chili, guava, and mushrooms. Many producedairy, as its return oninvestment increases day by day since the demand for milk is high. Challenges were managed through diversification - for instance, most young green house growers' target markets were affected by the low influx of tourists, and so they switched to a local variety of pepper called "HOMIRIS" in Sinhalese, usually in high demand.
Solidarity
For many Sri Lankan farmers, agriculture is a means to not just meet their own needs, but also look after their families. 23-year-old Upeksha Deshabandu had to quit her bank job and started her own agri-business with a loan through SAPP to make sure she could look after her entire family. She plans to make it a family enterprise in more ways than one – not just supporting them through the business but also enlisting their support to expand cultivation.

For people like Prasanna Premasiri, 32, who lost one of his legs in the war, agriculture has been a way to participate in life as usual. He says that after that setback people expected him to spend the rest of his life at home depending on someone else. SAPP enabled him to access a loan and a grant, which he invested in growing chilies with advanced technologies to secure water, and prevent pest attacks– which he can do all year round, thanks to the drip irrigation system he purchased – and so he continues to support his family.

And for women like Gayani, from Nuwara Eliya, agriculture is a way to support both her family and other young women entrepreneurs who want to learn from her. She has helped them to follow in her footsteps and join SAPP's floriculture project, and shared advice and support on how to run their businesses. Her engagement has truly been instrumental in uplifting a community of women like her.

These young farmers areembracing the same values as the young athletes in Tokyo. Olympians had to adapt to the extensive health measures and the absence of an audience. Young people have similarly had to adapt, finding new sources of income while contributing to Sri Lanka's market needs. As in sport, teamwork, resilience and solidarity in agriculture are critical to winning gold in the most important race of all – to meet the Sustainable Development Goals and end hunger and poverty by 2030. And as in sport, Sri Lanka's young farmers are showing the way in agriculture, too.