---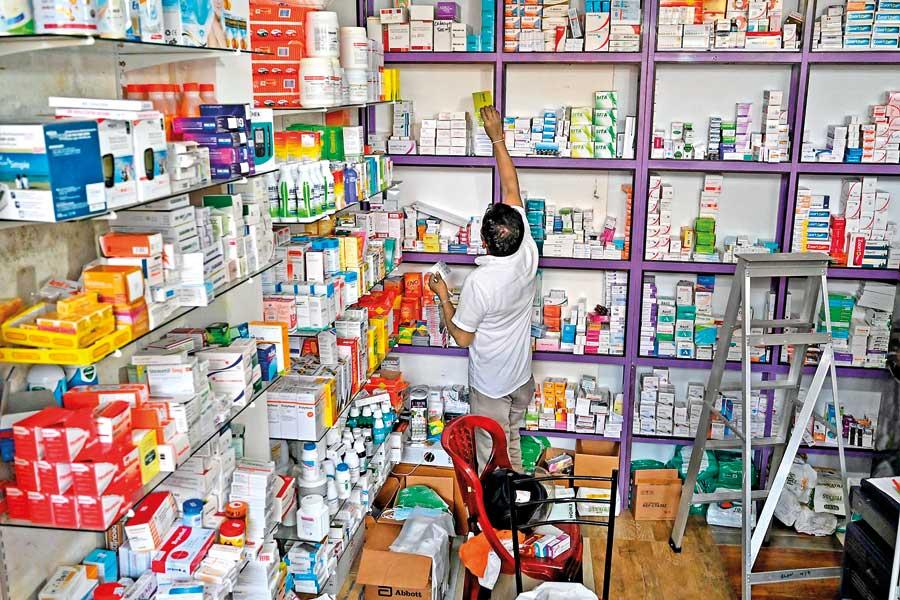 People should always receive accurate data and if that happens they will be aware of any drug shortage. (Pix AFP)
Funds granted by the WHO and ADB to import drugs were used to make payments to fuel vessels and to pay salaries of government employees
Under the Indian credit line we got 200 million US$ to import drugs
Lab tests have come to a halt due to a Tug of war between NMRA and college that tests reagents
There is criticism that the drug shortage in hospitals has been created by health officials on purpose
The computer system used to manage medical supplies has not been properly updated
A shortage of 170 drugs was reported from government hospitals recently. Many say that the severe economic crisis is the reason for this shortage. But it was revealed that

the drug shortage had been created as a result of a decision taken by top officials of the Health Ministry. Sri Lanka received a credit line from India and funds from the World Bank (WB), World Health Organization (WHO) and Asian Development Bank (ADB) to import certain selected drugs. Several health sector officials maintain that these funds had not been used properly in the importation of drugs.
Funds granted by the WHO and ADB to import drugs were used to make payments to fuel vessels and to pay salaries of government employees, according to a Health Ministry spokesperson. Reportedly the Government has used the ADB funds meant for an agriculture project to import drugs instead. Health Ministry officials have been accused of not utilising moneys allocated by the budget for the health sector. Therefore there is criticism that the drug shortage in hospitals has been created by health officials on purpose.
The Committee on Public Enterprises (COPE) also revealed recently that the drug shortage was caused by the mismanagement of already available funds meant for the importation of drugs. Former COPE Chairman MP Prof. Charitha Herath opined that the shortage of drugs was caused due to the inefficiency in management of funds. Prof. Herath requested to resolve the drug shortage at the earliest utilising funds from the Indian credit line and other credit facilities.

The COPE revealed that India had granted 200 million US$ under the credit line. By April 22 Health Ministry's Drug Sub-committee only recommended to import medical supplies worth 55.5 million US$. "That was only 28% of the whole amount and by May 18, only 92.9 million US$ had been recommended for invoices," the COPE Chairman added.
State Pharmaceuticals Corporation (SPC) officials revealed before the COPE that steps had been taken to import drugs. As noted by Health Ministry officials the process was delayed due to the multiple appointments of ministers during this period.
The App was developed at a huge cost. We are unsure if the App is even available now. When considering the statements made by the present health minister regarding the drug shortage, it seems he does not seem to rely on the App to give accurate details - Ravi Kumudesh Association of Health Professionals President
There were discussions about failing to use funds from the WB, WHO, ADB and other donors in addition to the Indian credit line to import drugs. To this day those funds have not been used, according to Health Ministry officials. It was revealed at the COPE meeting that the total of funds, including the Indian credit line, exceeds 330 million USD and is yet to be disbursed.
The computer system used to manage medical supplies has not been properly updated. The COPE observed that a company has been paid a sum of 645 million rupees to set up the system and a sum of 5 million rupees per month is paid to maintain the system.

Association of Health Professionals President Ravi Kumudesh said that the drug shortage had been created by the authorities themselves. "An app was designed to check on the drug shortage. The App gave access to the former health minister to check on any shortage of drugs using his mobile. The App was developed at a huge cost. We are unsure if the App is even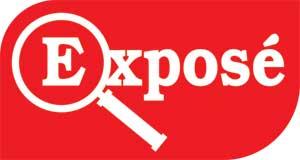 available now. When considering the statements made by the present health minister regarding the drug shortage, it seems he does not seem to rely on the App to give accurate details," said Kumudesh. Health Minister Keheliya Rambukwella said that the information he released recently in parliament was inaccurate because of the problems associated with the report regarding drugs that was provided to him. The Health Ministry also seems to be unaware of any details regarding drugs. The App built at a huge cost to check the availability of drugs is not available now. "We do not know what happened to it or the money spent on it," added Kumudesh.

"At present the Ministry of Health is engaged in silencing doctors and health unions when they wish to speak about the drug shortage. If the data system built at using public money worked the public would be able to make use of it. They should be able to check if the nearest hospital or any other hospital has the drug they require. That is what happens in developed countries," explained Kumudesh. He added that the country's health minister does not seem to use such an app and his statements give away his thinking with regard to the value of information about the availability of drugs," he added.

Almost every country in the world uses apps to obtain details about drugs. The opposite happens in Sri Lanka. "We have taken steps to bring a better health minister instead of a better health system and we are experiencing the repercussions of our actions. Instead of looking for new methods we still use old, documented methods we had 30-40 years ago. The inaccuracy of those data is reflected in the statements made by the Health Minister. People should always receive accurate data and if that happens they will be aware of any drug shortage. They will look for alternatives when there is a shortage of drugs in government hospitals. But now it does not happen," explained Kumudesh.

"There is a shortage of 170 varieties of drugs, according to MOH officials. However, the accuracy of such data is questionable as they are not based on specific information. They are unaware of data in the medical supplies network and the information provided is doubtful. If there aren't sufficient drug stocks, they have to be imported through tender procedures. Orders should be placed beforehand to import a drug that will run out of stock in six months. Any delay will create a drug shortage. A drug shortage is imminent, but MOH authorities are yet to grasp the situation," underscored Kumudesh.
We will import drugs with the funds we received. We cannot use the money allocated for laboratory functions at once. There is a procurement process and we will follow that. We have already ordered drugs - Janaka Sri Chandraguptha, Health Ministry Secretary
Indian credit line
Under the Indian credit line we got 200 million US$ to import drugs and 35 million US$ was given to the private sector. "Only 90 million US$ has been used so far out of the remaining 165 million. Therefore the prevailing drug crisis is not because of the absence of funds, but due to the mistakes of health authorities. According to available details, some officers do not like Indian medicine and medical equipment. But only India granted a credit line to import medicine and equipment. We will have to depend on that regardless of what our preferences are. But some prefer branded drugs produced in Germany and England. Brand is the problem here," Kumudesh pointed out.

"They have complicated this situation by creating a drug shortage. They know well that when India grants a credit line it is from there onwards that we will have to purchase medicine. It is not a secret. India wants to get control of our drug market. India is doing a business. Some officers have complicated the issue at hand failing to understand this and it has further delayed the importation of drugs. Then there will be a drug shortage. Many laboratory tests in hospitals have been halted due to the lack of reagents. Even then reagents are not imported from India and permission is not given to import the same from India. We requested from the health authorities to import reagents needed for the HPT test. The SPC called for bids and we found a company. But the selected reagents are not registered in the National Medicines Regulatory Authority (NMRA) as reagents were not imported from India before," said Kumudesh.
When importing reagents a test is conducted to check on suitability regardless of the country it is imported from. Health authorities have a tradition to send samples to a college for a sample check. The college decided against testing a reagent that is not registered with the NMRA. NMRA responded to that in order to register a reagent a test report from a college is required. Because of the tug of war between the two institutions laboratory tests have come to a halt. There are funds to import reagents from India, but people have to suffer because of the disputes between officials," Kumudesh added.

The Government should come up with a suitable method to resolve this issue. "This issue has occurred because the SPC acts above the NMRA and the MOH. WHO, ADB and WB funded the importation of drugs. Reportedly, a part of those funds had been used for the needs of the health service and the rest to make payments for fuel vessels. The PM spoke regarding this in Parliament. If funds are provided to the health sector we should resolve the drug shortage. This means that the health authorities do not see the drug issue as a crisis. By denying this fact, they may be spending the health sector funds on other things," underscored Kumudesh.

It is acceptable if there is no money to import drugs. But refraining from importing drugs when funds are available is an issue. "Twenty (20) essential laboratory tests have come to a halt. Four billion rupees are yet to be paid for reagents. Surgeries at two ICUs are no longer carried out due to the absence of reagents. Some surgeries are done after making reagents. Some people even try to hinder such measures. When a patient has to get several tests done, he or she has to visit at least 20 government or private hospitals. The Treasury allocates 800 million or one billion US$ per annum to conduct laboratory services. However what was allocated this year was only 200 million US$ and 25 million US$ has been spent. Moneys which were received in the second quarter were returned to the Treasury as they were unused. Plans are yet to be made for the moneys of the fourth quarter," revealed Kumudesh.
"Drug problem was not caused by lack of money, but because of a drawback in our methods. This problem is beyond the economic crisis," Kumudesh added.
Health Ministry plans to import drugs
Our attempts to contact Health Minister Keheliya Rambukwella proved futile. When inquiries were made from Health Ministry Secretary Janaka Sri Chandraguptha he said that plans were underway to import drugs in the future. "We will import drugs with the funds we received. We cannot use the money allocated for laboratory functions at once. There is a procurement process and we will follow that. We have already ordered drugs. We will bring drugs using the funds of ADB, WHO, and Indian credit line. I am not aware of any brand related issue about Indian drugs. We did not use WHO and ADB funds for government employee salaries or fuel vessel payments. We work according to their guidelines. Our officers have made plans as required. Steps were taken to import drugs in June. Now we are receiving stocks we imported then. There will be no problems regarding drugs in the future. We can solve this drug shortage issue within a month," Chandraguptha said.