---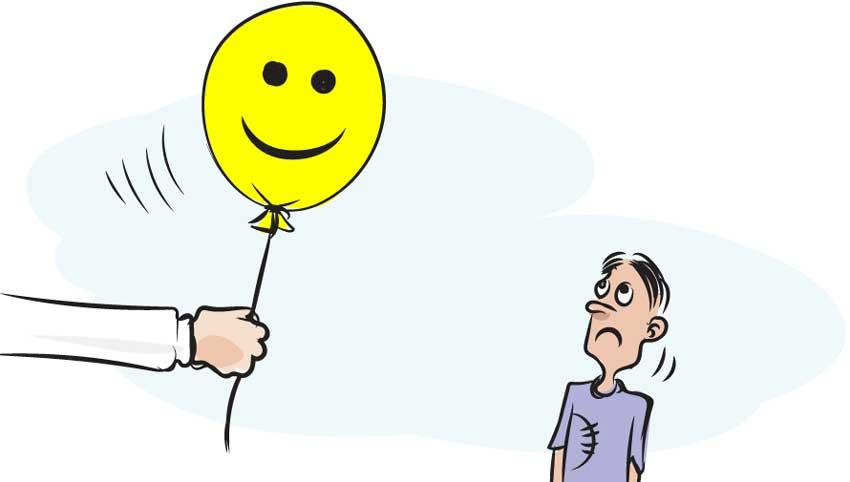 Due to the unprecedented increase in the cost of living and related problems, most of Sri Lanka's people are obviously unhappy. President Ranil Wickremesinghe and the Sri Lanka Podujana Peramuna (SLPP) have taken some practical or effective steps to find the solutions to the debt crisis and work out an agreement with the International Monetary Fund (IMF). But President himself has admitted that a few more months will be needed to provide relief to the people and make them happy. But opposition leaders say the Government is trying to postpone Local Council elections first scheduled of March 9 and then for April 25.

The reason given is that the finance ministry cannot afford to spend more than Rs.10 billion on Local Council elections. But opposition critics say the Government is fearful of a humiliating defeat at the Local Council polls. If and when they are held, because most people are unhappy about what the Government is doing and mainly its failure to take legal action to recover billions of rupees allegedly plundered by leaders of the earlier Rajapaksa governments.

These and related factors come to mind when the United Nations marks the International Day of Happiness on March 20. What is International Day of Happiness? It is a day to be happy, of course! Since 2013, the UN has celebrated the International Day of Happiness as a way to recognise the importance of happiness in the lives of people around the world.

Happiness is a fundamental human goal. The UN General Assembly recognizes this goal and calls for a more inclusive, equitable and balanced approach to economic growth that promotes the happiness and well-being of all people. In 2015, the UN launched the 17 Sustainable Development Goals, which seek to end poverty, reduce inequality and protect our planet – three key aspects that lead to well-being and happiness. The UN invites each person of any age, plus every classroom, business and government to join in celebration of the International Day of Happiness.

The 10th annual edition of the World Happiness Report was released on March 18, 2022. This reveals a bright light in dark times. The pandemic brought not only pain and suffering, but also an increase in social support and benevolence. The 2023 World Happiness Report will be launched on Monday, March 20.

The UN General Assembly in a resolution adopted a resolution on July 12, 2012. The resolution was initiated by Bhutan, a country which recognized the value of national happiness over national income since the early 1970s and famously adopted the goal of Gross National Happiness over Gross National Product. It also hosted a high level meeting on happiness and well-being.

Begun in 2014 by United Nations Educational, Scientific and Cultural Organisation (UNESCO) Bangkok, the Happy Schools Project offers an alternative approach to improving learning experiences by prioritizing school happiness.
By focusing on well-being, engagement, and sense of belonging at school, the Happy Schools Project helps foster a lifelong love of learning. In 2022, a guide and toolkit were developed. The Happy Schools Project is going global with its advocacy for prioritizing well-being and happiness in schools, with renewed focus on bettering learning experiences.

One of the world's greatest statesmen Mahatma Gandhi has said Happiness is when what you think, what you say, and what you do are in harmony, while Abraham Lincoln, the legendary President of the United States, has said Most folks are as happy as they make up their minds to be. Most religious teachings say happiness comes when we make a U-turn from selfishness or self-centredness to God-centredness and other-centredness.

This will bring about a heartfelt desire to make other people happy by what we do or say instead of trying to make ourselves happy at the expense of others. Pope Francis has said this needs to begin in the family where we need to learn more often to say sorry, please and thank you.