---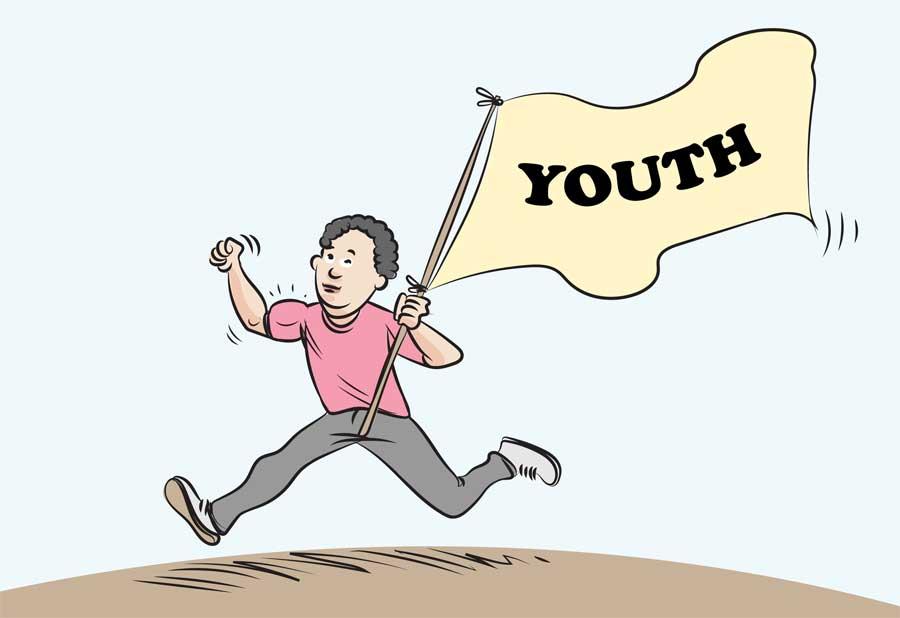 It has always been a challenge to deal with the youth of this county. Most of them receive free school education and nurture dreams of securing university entrance with the final motive of obtaining state sector employment. That process has been disturbed due to many reasons; chief among is the delays caused by the pandemic.

But this'Covid story' is getting a bit old and the youth of this country are demanding new and innovative ideas and strategies from the government to estart the education process which has been truly derailed for some time now.
On Thursday (October 21) schools were expected to start, but striking teachers spoiled what could have been a new beginning to education after a break that had everybody in a fix; including some child suicides as well. Some of these suicides were related to mobile phone use and complaints associated with how this learning device was misused. Sri Lanka has been a country where children have been restricted purposely and unknowingly. Maybe it's this islanders' mentality which is causing a block in thinking when one needs to expand one's horizons. We remember that baila song which says 'Come lets go and bathe in the big sea. Friends are calling out to me. But then I'm afraid to indulge in such activities. If I go my mom would beat me up'.

This song was a hit with the youth of those days; a group that this writer once belonged to. But it's safe to say the youth of the 1980s and 1990s may have danced to this song, but never stopped to fathom its true meaning. It's been our culture to say don't and can't because our parents were comfortable not taking risks and playing it safe. Several decades later when the children and school activities were threatened by the pandemic the initial thought was to lock the kids up and only if necessary send the breadwinner-in most instances the father-to work.

But now has come the time to realise that the future of children is at stake remaining at home like this and they need to now come out of this 'bubble', receive the vaccine and face the health challenges wisely. In this backdrop we heard that some parents have concerns about the quality of the vaccines that would be administered to their children. Some fear the vaccines would make their children have side-effects in the long-run. This is not the time to be choosy and entertain concerns, but an opportunity to be responsible parents and make their children be ready and vaccinated when the call comes for them to attend school again.

The youth have probing minds and can pick up the negatives more than positives. This is why the government must take the lead and remove misinformation about the vaccine from social media websites. It's good to see that tourists are slowly arriving in the country. And on the other hand our youth also need to travel abroad for education and pursue other opportunities that make them grow.

But at present what country would want youth from another nation who haven't received the two doses of the jab. Our youth need to start getting positive and excited about a future with or without COVID. This is not the time for lawmakers to portray Sri Lanka as a nation where the youth are making an exit from the country because of mounting challenges diminishing hope. If a politician sees highlighting negatives as his supreme task and fails to see that his responsibility lies in motivating the 'flock' and seeing that this nation pulls through this difficult period, then, heaven help this nation!As much as this regime now has to dig its way out of the financial mess it is in and stay motivated it has a duty towards the youth to retain what's cherished in this nation for future posterity.