---
5000 acres for Kurundi and Thiriyaya - Height of absurdity?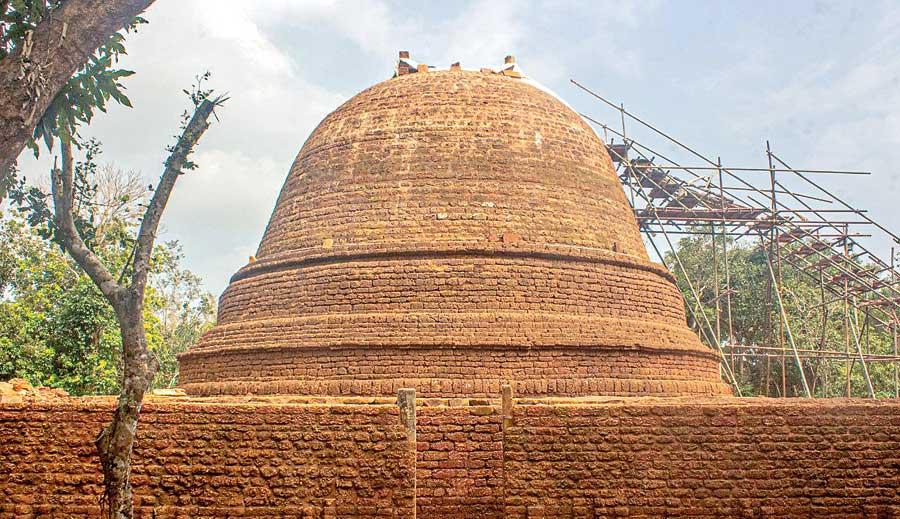 Kurundi Viharaya
'This land belongs to you; this land belongs to me, this land belongs to all of us to live in harmony….'--Gypsies led by Sunil Perera.
Established 133 years ago in 1890, the Department of Archaeology needs a complete revamping. All the archaic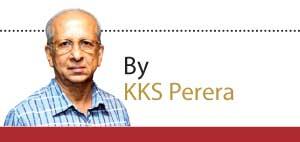 laws, regulations and policies need speedy redraft. The top priority of officials of archaeology is to work on a re-evaluation of such regulations and guidelines. Archaeology is the methodical study of historical remnants of any kind. The archaic Law says, 'The government should regulate and prohibit construction in the locality of archaeological sites and memorials of cultural heritage' [population was three million]. Does that mean allocating hundreds or thousands of acres per site? The purpose of archaeology is to excerpt history from the memorials of the past, to write history from the often insufficient 'bits and pieces' that time has secured.

Let those interested in history continue excavations; unearth evidence of cultures, and declare the presence of places of religious worship, based on theories developed as per the findings [structures, inscriptions and statues], for enhancement of academic knowledge and obtain doctorates. Historians say a Demala Maha Seya existed in the East. The government's policy should be based on new laws or amendments to existing ones to ensure that no further allocation of land on the basis of such evidence to any particular religious/ racial community. The state land should be distributed among the poor farming communities in the locality irrespective of ethnicity for cultivation purposes. The President had logical reasons when he questioned the need for the new claim of 5000 acres under Kurundi Raja MahaViharaya in Mullaitivu and Thiriyaya in Trincomalee. It is not a matter of 'politicians teaching history to a professor of history': President is duty-bound to look into the grievances of the people who have been inhabiting the locality for generations. It is on record as Arahath Mahinda Thera having said, "O' great King! The land belongs to all people, they have an equal right to live and move about in any part of this land as thou…."- Changing roles, today the 'King' has to sermonise to the ignorant.….

However, public ridiculing of a senior officer cannot be condoned. Canadian Foreign Secretary had the courage and audacity to belittle his own Prime Minster Justin Trudeau's genocide remark as an 'unsubstantial assertion to appeal to the Tamil vote base in Canada'. A lesson for our public officials; but they must either be rational in their arguments or accept the politicians' version.

The unearthed artifacts in the future can be preserved and exhibited for veneration or admiration by future generations either at the local or central museum. Tracing history to establish the existence of ancient Temple/Kovils that interest archaeologists and historians, does not mean that a similar extent of land that they occupied eons ago need to be preserved as belonging to Temples or Kovils. Widespread heritage land is an utter waste. This can be easily put to productive use. Urgent action is needed to amend the old Antiquities Ordinance and the redraft National Archaeological policy. The supervision, review and monitoring, according to a newly laid down plan, and also engaging of people with appropriate proficiencies to manage the archaeological legacy and heritage could be recommended as remedies.

Archaeologists believe there had been civilisations in the Anuradhapura long before the Elara-Dutugemunu era; and if they excavate further 30-40 feet deep, five to six millennia old ruins could be unearthed. We are a proud nation with a rich civilization that warrants precious archaeological locations and antiquities spread over the entire 65,000 sq. km of land. If they undertake to excavate the entire land, they might end up unearthing 'a proud history' with evidence of ruins of a Temple or a Kovil in every nook and corner. Archaeological legacy means part of the physical heritage of humankind and includes all remnants of anthropology and citadels linked to human activity.

Re-wording --Heritage Legislation
The Vision [to, promote proper management of Sri Lanka's archaeological heritage]; and the Mission [to function as Sri Lanka's apex institution and the chief regulatory body for the management of its archaeological heritage] and the Objectives [Development of resources. Human Institutional Enhancement of the public awareness of the archaeological heritage of Sri Lanka. Conservation of sites/monuments and movable antiquity and Research] needs updating, along with The Antiquities Ordinance No. 09 of 1940: Antiquities Act No. 24 of 1998 (Amendment Act): National Archaeological Policy – 2006.

Protecting Archaeological Heritage in the North and East
A racist politician who accepted portfolios from every Rajapaksa and voted for the 20 A enhancing powers of Gotabaya; disgruntled after being kicked out of office by Basil wants to go to UNESCO for help save Sri Lanka's national heritage from the President. A few members of the 'Mahasangha' too has made warnings. Poor Tamil peasants in Kurundi had been offering alms to monks prior to LTTE occupation.

He made the above comment regarding the recent controversy surrounding Director General Prof. Anura Manatunga's resignation from the Department of Archaeology following a public reprimand by the President regarding an allocation of 270 acres to the Kurundi Raja Maha Vihara site. Prof. Manathunga, an academic hired by the department for a limited period will go back to his teaching profession."We are forced to protect heritage sites not from separatists or extremists, but our own government," said the Hela Urumaya man who will visit Mullaitivu' to expose false statements'. They have no alternative but to fiddle with racism to exist, while people are distancing themselves from party politics, especially the racist types.

Patriotism is the last refuge for the scoundrels. They must try everything under the sun to mislead the few stupid voters to win the next election. That era in history is gone; and it's time for racists to leave politics altogether. The public mindset will not be changed that easily. Racism has failed on this island. People, especially the younger generation want to live in harmony and ensure the progress of the country. Politicians, North/East and South will continue to arouse religious and racial hatred as a trick to garner votes, it happens in the Asian, Western and American continents.

"Every funeral bell tolls for thee." As John Donne [1572-1631] put it, "No man is an island, Entire of itself, Each is a piece of the continent, A part of the main."
—for all future findings, a permanent expert committee comprising senior archaeologists/historians, a local politician [to be replaced according to the place] and a State Minister could propose a viable alternative to the contentment of all stakeholders.

"Irdi-yen Yanna Wu Nek Rahathunge…Sewanelle-ni hiru…. rashmiya bhange…"[dannobudunge…]- loosely translated as 'The shades of the countless arahath, who travel by air, blocked hot sun rays falling on Earth,' –meaning tens of thousands of ashrams and monasteries existed then; are we to allocate land for all heritage sites and reclaim off-shore land for people?
kksperera1@gmail.com