---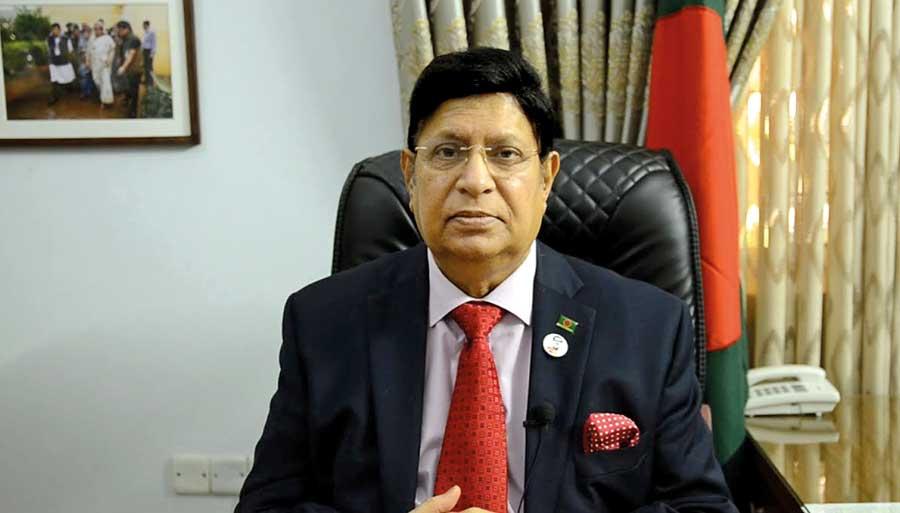 Bangladeshi Foreign Minister Dr. A. K. Abdul Momen who was in Sri Lanka in view of the 75th Independence Day celebrations speaks to Daily Mirror on the current status of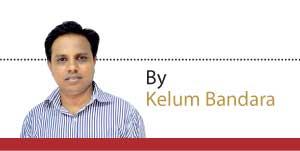 bilateral ties, way forward and secret behind success of Bangladesh which transformed itself from being a country of food deficit to one of the fastest growing economies in the world.

Q In what ways have bilateral ties evolved during the last few years?
I should say our bilateral relations are very good. It is getting more and more solidified, and strengthened. There is political will between the leaderships of Bangladesh and Sri Lanka to strengthen bilateral relations. There were two-way visits by the leaderships during the short span of time since 2019. This is the second time I am here within one year. It is same with your foreign minister. These visits help improve our bilateral relationship. It is not only in trade and investments but also in the areas of multinational issues. We have been working together in multinational issues. We have been supporting each other. We have been supporting Sri Lanka in the Commonwealth, the UN and the UNHRC steadfastly. We have a general principle- friendship to all and malice towards none. Our Prime Minister has given extra emphasis to develop better relations with all our neighbours - neighbours first. Because of our good relations, many Sri Lankans have invested in Bangladesh. Although our trade is not too much yet, we came forward to help Sri Lanka out whenever there was any difficulty. By and large, Sri Lanka has been supporting us steadfastly. I should say our relationship is very solid. We are looking forward to better days in the future. We have come up with some instruments that can help improve trade. For example, we are looking for Free Trade Agreement or Preferential Trade Agreement. We are also trying strengthen direct shipping lines between Chittagong and Colombo. Those will help improve trade and mobility.
Q Bangladesh is very keen on shipping connectivity. You engaged the Sri Lankan leaders previously on the matter. How far have you progressed now?
We have submitted a draft to the Sri Lankan authorities for direct shipping lines from Chittagong to Colombo. We discussed this issue with the leadership here. By and large, everyone found a lot of interest in it. They are agreeable. But, till today, it has not been signed. For example, we produce plenty of potatoes, double the amount we need. Sri Lanka needs potatoes. These are bulk items that can come through shipping lines. In addition, over the last few years, the Bangladeshi economy is rising fast. It is becoming a very important country. A large number of people have been travelling to other countries like India. Last year, 2.8 million Bangladeshis visited India. Tourism means you get money. Our connectivity between Sri Lanka and Bangladesh is still too weak. You have one airline operating flights seven days a week. The airfare is very high. If this is more affordable, more Bangladeshis will visit Sri Lanka. I witnessed on my flight that a number of Bangladeshis were visiting Sri Lanka. This way, two-way relations will improve. We need shipping lines for more connectivity. Bangladesh airline Biman should be allowed to come here. Of course, we are allowing a second private airline from Sri Lanka to Bangladesh. There is a lot of potential, but the process is slow. We have to expedite the process.
Q As an emerging economy, what are the new opportunities for Sri Lanka in Bangladesh?
Our trade mostly depend on one item - readymade garments. It is almost 84 percent of our exports. But, newer areas are coming up. Sri Lanka can invest in them. We have 165 million people. And, 90 million people have affordability to buy things. If you produce anything in Bangladesh, there is a market for it. Your economy is relatively small in that context. If the Sri Lankan people invest in sectors like consumer items, or fast food items, pharmaceutical items. We have a state-of-the art pharmaceutical sector. We export pharmaceuticals to over 100 countries. This is an area Sri Lanka can join. We are also producing barges.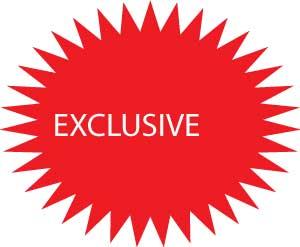 This is an area Sri Lanka can join us. Currently, Sri Lanka is involved in readymade garments and textiles. We have other good industries like cement. We are also very good in areas like producing bicycles. It does not cost too much. But, the market for bicycles is increasing very fast, mostly in European markets. Sri Lanka can look into these. We can look at agro processing industries. We are the third largest producer of vegetables. We are also the third largest freshwater fish producer. But, we don't have many agro processing industries. Sri Lankan investors can look into them. Our land is very little. In order to save and protect them, we have decided to set up 100 special economic zones, 32 hi-tech parks with very lucrative packages.
Sri Lankan investors can look into them. India has picked up one economic zone. Saudi Arabia has picked up a couple of economic zones. South Korea has picked up two. Japan has also done. If you invest in those zones, you get varieties of incentives such as tariff exemptions and all. Sri Lankan investors can look into it. They would be the winners. We have a market. They can sell their products. Bangladeshi government is a business friendly government. In addition, we have the IT sector. We are a leader in it. The Sri Lankan people are highly educated. You can look into it. Other sector is tourism. You have a good tourism sector. We have a very strong domestic tourism market. We don't have international tourism market. You have the expertise. So, you can develop. Return on investments is the highest in Bangladesh vis-a-vis all other neighbours. If you invest in Bangladesh, you will invest in yourself. We need more renewable energy. It is an area where you are most welcome.
Q What is your comment on the contribution of the large number of Sri Lankan companies that have invested in Bangladesh?
Already, more than 80 Sri Lankan companies have invested in the food sector and service sector. They have put up a public school. These are a few sectors they can look into. Bangladeshi education sector is very important. Sri Lankan education sector is good. They can look into it. The health sector is also a growing sector. There is a demand for it.
Q Bangladesh is also going through economic problems like rising inflation. How will it affect economic ties?
Currently, we are having some economic problems because of Covid and the Russia-Ukraine war. The war and sanctions have disrupted supply chains as well as financial transaction mechanisms. It hit us hard. In addition, there have been problems with energy security. In this area, prices shoot up resulting in inflation in the country. We are an energy dependent country. When the energy prices shoot up, we suffer.

The energy companies having lucrative profits should allocate a percentage of it to the developing countries suffering due to high prices. The countries like Sri Lanka and Bangladesh have been affected. We should all get together and demand it. There are companies with runaway profits. They should share some of their profits with the countries affected badly.

We are managing these economic problems. We have been prudent in it. We are trying to save our energy as much as we can. This is a big issue. In addition, we buy a lot of food items such as edible oil from Ukraine. Those have been disrupted. Now they have come up with some arrangements. Yet it is not as good as it used to be. The war is not helping us. Whenever there is a war, it affects the poor more than the others. There should be an end to war. If there is any problem, let it be resolved through dialogue. We are a peace loving country. Sri Lanka can also demand the end to war. We can work together in this area in the international arena.
Q How is Bangladesh going to help Sri Lanka in its debt restructuring process?
Bangladesh is not a traditional creditor to Sri Lanka per se and therefore, we hardly have a role in Sri Lanka's ongoing debt restructuring process. The US$200 million currency SWAP is an arrangement between two central Banks. As a friendly gesture, the Bangladesh government has already extended the repayment schedule of the SWAP facilities until September this year.
We hope Sri Lanka has the potential to recover from the economic crisis. I understand that your tourism sector is now growing. Things will work out. For a country like Sri Lanka which has highly educated, people have ingenuity, creativity and motivation to get out of it. We have to keep our eyes open.
If shipping and air connectivity is improved, you will find more Bangladeshi tourists to your country. If you have any difficulty in the market, you can get more products through a shipping line. That will reduce your inflation.
Q Bangladesh is grappling with the Rohingya refugee crisis. What kind of role do you expect Sri Lanka to play?
Sri Lanka can help us a lot. Myanmar and Sri Lanka are friends. Myanmar is not our enemy. We are neighours. Myanmar has more than 125 ethnic groups. They have the habit of persecuting one of their ethnic groups called Rohingyas. These are the displaced people currently sheltered in Bangladesh. Myanmar has a history of persecuting them. Prior to 1962, this Rohingya community was very powerful.

See, Bangladesh as a responsible nation with a humanitarian approach, has sheltered 1.1 million Rohingyas who fled their homeland for their lives. Bangladesh continues to engage with Myanmar in good faith for the sustainable return of the Rohingyas to their place of abode, the Rakhine state. But that has not taken place and not a single Rohingya has returned. They have become a huge burden on us.

Sri Lanka as a good friend of both Bangladesh and Myanmar, could play a constructive role not only in the international arena but also bilaterally. We expect from all friendly countries that they would impress upon Myanmar and encourage them to create a conducive environment for the return of Rohingyas to Myanmar. We would expect that Sri Lanka would do likewise.
Sustained international pressure in the international fora is also pivotal. So, Sri Lanka could join the international community to raise voice against the humanitarian crisis that Myanmar has created and urge them to resolve it once and for all. You may consider reviewing your position on the UN resolutions on the Rohingya crisis too.
Q What is the secret behind success story of Bangladesh?
Bangladesh has transformed itself from an economic "basket case" into one of the world's fastest-growing economies in just five decades.
This happened foremost due to the pragmatic and visionary political leadership of our Prime Minister Sheikh Hasina – the able daughter of our Father of the Nation Bangabandhu Sheikh Mujibur Rahman. She has brought political stability in the country. Then she put in place the pragmatic and people centric, sound macroeconomic policy that has created the right condition for growth. And then she ensured implementation.

Her leadership has been complemented by a robust demographic dividend, growth and diversity of exports, resilient remittance inflows and stable macroeconomic management. There are other driving factors too. I would mention just a few:
Agriculture: Use of modern agricultural practices, new varieties of crops, cropping diversification, and agro-processing have enabled us to achieve self-sufficiency in food production.
Energy sector: With massive investment, from a power deficit country we have turned into a power surplus country.
Women empowerment: Our Hon'ble Prime Minister, being a woman herself, made sure women are equal partners in the development of the country.
Industry and service sectors: Contribution of these sectors to our economy has surpassed that of agriculture.

Infrastructure. We invested hugely here. With boom in infrastructure development, rose our construction material industry.
Digitalization: This has enhanced transparency, accountability and taken public services to people's doorsteps. Also created a boom in e-commerce and start up sectors.
There are also developments in other areas such as: expanding social safety net to lift the marginal section of the population from poverty, opening up the private sector, public-private partnership, economic inclusion, which have made tremendous contribution to our economic rise.
I can go on but would stop here.
Q How keen is Bangladesh to have a preferential trade agreement with Sri Lanka?
Bangladesh is very keen on having a preferential trade agreement (PTA) with Sri Lanka. The reason being that it could bring both the countries significant benefits by boosting bilateral trade.
Let me explain how. Items in our export baskets may be kind of similar but we have lot of complementarities in the sense that we target different segments of the same market. So, our products are very unlikely to overwhelm each other's market. And these complementarities can be synergized in a significant way.

Besides, there are certain issues and limitations under existing multilateral trade arrangements like SAFTA and APTA with regard to rationalizing sensitive lists. Reduction of tariff and removal of non and para-tariff barriers are the other areas to look at. So, we need something SAFTA+. This can only be achieved through a PTA or FTA.
As I have said earlier, bilateral trade relation between Bangladesh and Sri Lanka is not that high. But it has shown a high trajectory of growth even during the globally challenging times and pandemic. So, the potential is very much there to take the trade relationship to the next level.
To address all these issues, we need a trade facilitation arrangement which can be a PTA to begin with. To this effect, we are working on a PTA which if successful could lead to a more comprehensive trade facilitation arrangement like a possible FTA.

The success of a trade deal will depend on how many products with high export potential are under its purview. We are looking forward to the conclusion of the PTA agreement and we hope that a kind of win-win arrangement will evolve with this preferential agreement.
I am happy to know that the present leadership of Sri Lanka is also very keen on bilateral trade arrangements as their part of economic recovery.