---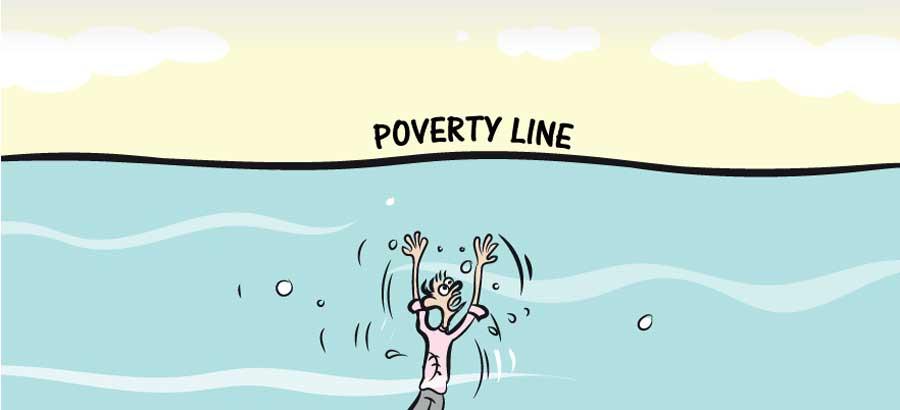 Whether the country is reeling from an economic crisis or not Sri Lankans once in every few years witness a trend among some sections of the society taking drastic decisions to ruin their own life and that of their children. One might doubt if such a trend is in the making at present as well, given a series of self inflicted crimes committed by some people for the past few weeks, especially taking the lives of their own children.

A man from Aranayake had killed his two children before committing suicide on February 6 while in a similar incident, two children had been found murdered after which their mother had attempted to kill herself as well on February 18 in Kuruwita. Another mother from Kebithigollewa in Anuradhapura had jumped into a well on March 5 along with her two children and on the same day another disgruntled mother had thrown her one-and-half year-old child into a shrimp tank in Udappuwa, a fishing village in Puttalam District. Two days later, a young father from Vavuniya had killed himself by hanging after poisoning his wife who was a teacher and two children. It was said that the man had been frustrated as he had run into debt.

We have been reading in newspapers or watching in televisions similar incidents in the recent past as well such as parents throwing children into crocodile-infested rives or jumping into rivers, leaving the children on the bank. When we hear those incident our subconscious conclusion would be that the wretched person or the family represents the low income stratum of the society, as that has been the case in most occasions. Not a single incident cited above had occurred in affluent families. The immediate cause for these incidents may vary from family disputes, indebtedness to unemployment or such frustrating situations, but poverty lies as a running thread underneath all these causes.

One can blame the current economic crisis for the above incidents, but poverty had taken toll on lives of low-income families even during politicians thumping their chests over what they claim massive economic development in the country. A casual Google search would remind us many such incidents took place during the past several decades. True, the current economic downturn has ruined the lives of the members of thousands of families who had been leading a somewhat comfortable life and the push for them to take drastic decisions should be relatively higher, though only a few succumb to that drive. And running counter to the claims of some politicians about economic hegemony of certain communities over the one they belong to, we hear of these unfortunate incidents from around the country.

What is disheartening is nobody responsible for the country's economy seems to have been moved by these horrific reports. They apparently feel this situation as something alien to their realm of authority and these shocking incidents are felt like those in the movies they have been watching. A sense of duty to address the underlying causes is not prompted them to act.

An individual has to bear some degree of responsibility to his economic standing, but humans do not live alone like Robinson Crusoe in an isolated uninhabited island. The state as the collective and organized mechanism for the security and wellbeing of all individuals has a higher degree of responsibility to address issues such as natural disasters, epidemics and poverty that cannot be tackled individually. Feudal China and the Tsarist Russia which were highly backward in the early 20th century became world powers with socialist programmes launched by the leaders of famous Chinese and Russian revolutions. Germany and Japan which were destroyed by the World War II emerged within a few years as economic giants with successful capitalist programmes by the leaders of those countries. Singapore, Hong Kong, Taiwan and South Korea are another four cases in point for the state transforming the economy into "tigers."
In Sri Lanka, even those who ruled the country now admit that they destroyed the country. They put it as "all past governments are responsible for the current economic mess." Impunity for high profile corruption is something well accepted in this island. After the country being declared bankrupt in April last year Sri Lanka is now about to be awarded with a breathing space by the International Monetary Fund (IMF) by helping restructuring its foreign debt and lending it US$ 2.9 billion for four years. Along with the debt restructuring, the government is planning to obtain more loans from the World Bank, Asian Development Bank and some countries. Yet, we have a blurred future ahead of us, as we are yet to be informed of how we are going to shake off the burden of all these debts and how the leaders are going to develop the country, using these borrowings.