---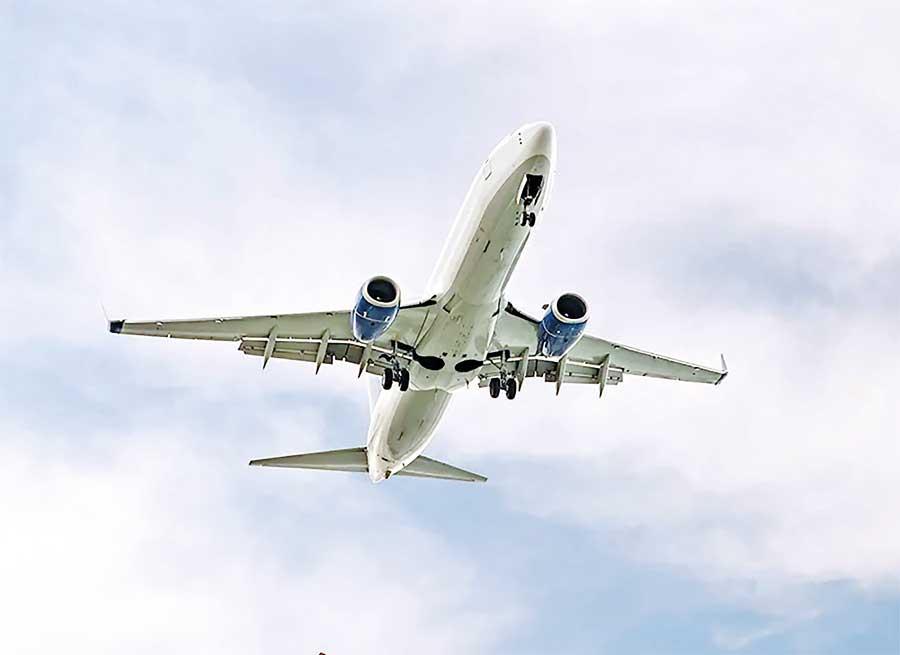 Taking into account the Geo-strategic position of Sri Lanka, and the growing interest and influence of world powers in the Indo-Pacific region, Sri Lanka is considered a country of high potential. Further, the Belt and Road Initiative (BRI) is an immensely ambitious development campaign launched in 2013 by China that has boosted trade and stimulated economic growth across Asia and beyond by financing billions of dollars of investment
Air transport is a strategic instrument symbolizing State Sovereignty, conspicuously via the airspace that lies above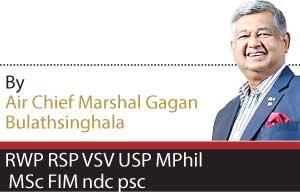 the territory. Airspace is the portion of the atmosphere controlled by a country above its territory, including its territorial waters or, more generally, any specific three-dimensional portion of the atmosphere. This has particularly been reflected in the creation of airlines carrying the national flag and over which governments exercise their influence to a greater or lesser degree.

"Air transport being a vital in the determination of overall transport costs as it shortens the time required to reach far destinations. Being the pivotal means for the worldwide transport system, air transport represents a fundamental component in facilitating economic activities and accelerating integration. To ensure full participation in the international community, a country must be capable of providing quality air services over and above safety and handling air travellers in a professional manner. Civil aviation has therefore become a key indicator of national development. Most countries in the world have national airlines which are "flying their national flags high" The Future of National Flag Carriers in Developing Countries: Air Botswana's Privatization Struggle October 27, 2012 by Onalenna Molwelwa

Controlled airspace

Different classes of controlled airspace exist, each with specific rules and regulations governing the entry and movement of aircraft. Controlled airspace is a generic term that covers the different classifications of airspace and defined dimensions within which air traffic control (ATC) service is provided in accordance with the airspace classification. Controlled airspace consists of Class A, Class B, Class C, Class D, and Class E. Also controlled airspace refers to the airspace within which air traffic control (ATC) services are provided. The purpose of controlled airspace is to ensure the safe and orderly flow of air traffic, preventing collisions between aircraft and facilitating efficient air traffic management. In the context of air transport, controlled airspace is particularly relevant because commercial airliners often operate within these designated areas.

Geo-Strategic Position
Taking into the Geo-strategic position of Sri Lanka, and the growing interest and influence of world powers in the Indo-Pacific region, Sri Lanka is considered a country of high potential. Further, the Belt and Road Initiative (BRI) is an immensely ambitious development campaign launched in 2013 by China that has boosted trade and stimulated economic growth across Asia and beyond by financing billions of dollars of investment. On 17th October 2023 10th anniversary of the BRI was celebrated with officials from 90 countries in Beijing. The BRI initiative aims to enhance regional connectivity and promote economic cooperation across Asia, Europe, Africa, and beyond. The initiative encompasses two main components;

• Silk Road Economic Belt, which focuses on overland connectivity
• 21st Century Maritime Silk Road, which focuses on maritime routes.

Further, the twenty-first-century geopolitical reality recognizes that in an interconnected world, geo-economic ties and strategic competition have shifted toward a region that connects two of the most important bodies of water bodies. The Indo-Pacific is a mental construct and a melting pot of the interests of several countries where many of the stakeholders are from far beyond the region, thus, complicating internal and external dynamics. Some geopolitical experts believe that in large part the Indo-Pacific is a code for geopolitical skeleton, a representation of a theory in the form of an outline, the US's pivot to Asia and countering of China, India's play for magnanimity, Japan's wishes to regain its past influence, Indonesia's search for clout, Australia's alliance-building, and so forth and that other states must protect their strategic interests through partnerships, recognizing multipolarity as the character of the new regional order.

Trade Links Between States
Indeed, by enabling the use of trade links between various states, the network developed by an airline turns the contacts made between territories into reality. It is interesting to note that air transport plays a specific role in the organization of communication networks, since it ensures the upkeep of effective connections, as it overrides geographical land obstacles and can be established over relatively large distances. Long-haul flights linking the various continents over areas that have few or no land transport infrastructures like oceans and even deserts are a perfect illustration of this. Long haul flight is generally any direct or non-stop flight that has a journey time of between 6–12 hours. Hence, states that take advantage of the links created by a locally based company can benefit from this to stimulate trade and cooperation with other regions from the economic, trade, bcultural and diplomatic points of view etc. The routes used then emerge as firmly established international support for a country's visibility. The strategic nature of air transport becomes even clearer when it comes to political entities that are challenged by a certain geographical isolation in the case of islands or distant major partners, whose interests lie in strengthening their territorial cohesion and even those that want to boost their integration within wider areas of cooperation in the case of the member states that lie on the periphery of the South Asian Association for Regional Cooperation, (SAARC). It seems necessary however for political actors to operate communication channels which are part of the long term if they are to make permanent their links and exchange with third parties and which can go hand in hand with the adoption of measures that emphasize the widening of this kind of cooperation. There is therefore a real need for the stability of air networks, which locally based airlines can guarantee more than third parties based in places affected by
specific dynamics.

Choosing Between Air and Sea Transport
The choice between air and sea transport depends on various factors, including the nature of the goods, time constraints, cost considerations, and environmental impact. High-value and time-sensitive goods might benefit from air transport, while bulk goods with less time sensitivity may be more suited for sea transport. Many logistics operations also involve a combination of both modes, known as intermodal transportation, to leverage the strengths of each. The decision between air and sea transport involves a trade-off between speed, cost, and capacity, and it often depends on the specific requirements of the transportation task at hand.

International Integration
It is debatable to encourage international integration based on multiple contacts as a tool, air transport capability could be associated with "soft power" for states that seek to develop their channels of communication in the international arena. In international politics, soft power is the ability to co-opt rather than coerce in contrast with hard power. Soft power continues as non- coercive, using culture, political values, and foreign policies to enact change. Hard Power is the use of military and economic means to influence the behaviour or interests of other political bodies. Hard power contrasts with soft power, which comes from diplomacy, culture and history. Generally, the airlines, are funded by the state and without too much concern about profitability, fly around the world upholding each nation's pride. With the times changing and the budget carriers enjoying exponential growth, selling the simplicity of a seat on a cheap plane with little else included, flag carriers had a choice between success or sovereignty. https://www.telegraph.co.uk/travel/travel-truths/flag-carriers-death-of-legacy-airlines-air-france/

Development of Powerful Companies
In the case of the Middle Eastern sector airlines, the interest of the national governments had an increased interest in the growth and emergence of an aviation sector that was deemed vital to support their international ambitions. This is notably reflected by the significant financial and/or logistic support given to these airlines in the shape of State aid, tax relief, the inauguration of large airport infrastructures etc., which facilitates the emergence of major transit hubs. And so, more than just having a growth strategy based on purely commercial parameters, these companies have extended their fleet and network in line with the interests of the political ambitions which steer their development. The Middle Eastern sector airlines take advantage of their air connectivity, considered by various third players to be strategic in opening up their isolated regions. The Governments, local authorities, airports and even airlines, which have developed their cooperation with Middle Eastern sector companies are all the more inclined to promote the positions adopted by these powerful airlines. The latter also raises a certain amount of admiration due to their development which is considered a success. It is relevant to note the efficacy of these models with due consideration on their success and applicability in widening our Air transport networks that stimulate economic, trade, cultural and diplomatic points of view as a tool contributing towards political actors' international influence and visibility. The heavily regulated aviation industry also meant aviation rights are often negotiated between governments, denying airlines access to an open market. Many countries also establish flag carriers for nationalist reasons or to aid the country's economy, particularly in the area of tourism.

Growth of Flag Carriers
In many cases, governments would directly assist in the growth of their flag carriers typically through subsidies and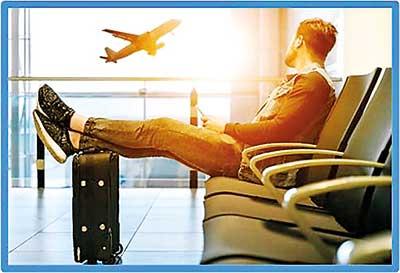 other fiscal incentives. The establishment of competitors in the form of other locally registered airlines may be prohibited or heavily regulated to avoid direct competition. Even where privately run airlines may be allowed to be established, the flag carriers may still be accorded priority, especially in the apportionment of aviation rights to local or international markets. Near the end of the 20th century, many airlines were corporatized as public companies or state-owned enterprises, while others were completely privatized. The aviation industry has also been gradually deregulated and liberalized, permitting greater freedoms of the air particularly in the United States and in the European Union with the signing of the Open Skies agreement. One of the features of such agreements is the right of a country to designate multiple airlines to serve international routes with the result that there is no single "flag carrier". However, flag carriers are starting to go out of style. Some flag carriers have been in deep waters recently, while others are facing strong competitors. Also, the legacy carriers are facing competition to survive from budget airlines. Budget airlines charge more if you want to take luggage, meals on board usually cost extra, and there is a fee to pick your seat or board first. The trend of flag carriers copying low-cost rivals in a bid to stay profitable looks certain to continue. At the same time with the high operating costs Budget airlines have started disappearing and more collapses are predicted.

National Carriers
Air Lanka took to the skies on 1st September 1979 as the brainchild of then President, JR Jayewardene, as a fully state-owned GCEC company. Then Prime Minister Lee Kuan Yew of Singapore, based on a request made by President Jayewardene agreed to provide assistance and expertise from Singapore Airlines. The airline started operations with two Boeing 707 aircraft leased from Singapore Airlines. Its initial destinations during the first year of operations were Bangkok, Singapore, Madras, Bombay, Dubai, Abu Dhabi, London, Frankfurt, Paris, Trichy and Trivandrum. The airline came under the direct purview of the Head of State. Its first Chairman/Managing Director Capt. Rakitha Wickramanayake was assisted by a General Manager, a senior Singapore Airlines staffer sent on secondment. https://www.colombotelegraph.com/index.php/a-tale-of-two-national-carriers/

Of our national carrier at present, there are two thoughts of school, one is to bring in equity and continue to sustain the operation, and the other is to de-invest and make it a profit-making venture with external equity. Professor Rohan Samarajiva founding Chair of LIRNEasia, an ICT policy and regulation think tank active across Asia and the Pacific, questions why Sri Lanka would need a national carrier when India, the neighbour, does not have one. During a press briefing organized by Advocata Institute on "The Urgency of State-Owned Enterprise Reforms", Prof. Samarajiva claims that our national carrier should be privatized not only to save public money but, also to improve the credibility of the country by showing the country's creditors that Sri Lanka is genuinely committed to meeting its debt payments. In addition, Prof. Samarajiva points out the fact that we lose billions per annum and questions the rationale of using public funds collected through commodity taxes from a person who has never even gone near the airport. (Why does Sri Lanka need a national airline when India doesn't have one?: Prof. Rohan Samarajiva 10 December 2021 https://soe.lk/hello-world/).

Also, it is reported that SriLankan Airlines ageing long-haul fleet, together with high fuel prices, capacity constraints, poor management and human resources practices has been points of concern in the due diligence along with the viability of the existing operating module of the airline. However, they are very common challenges to many national carriers in the regional neighbourhood. Still, many stakeholders are looking at the options of privatization plans for debt relief on the economic recovery. This situation has alarmed the employees concerned about their employment security and pensions, and they continue to resist. It is pertinent to examine reasons for various factors such as a 30-year conflict in Sri Lanka, Easter Sunday attacks, the Coronavirus (COVID-19) pandemic, economic meltdown and coping with Trade Unions etc. need to be factored in. However, two vital factors surpass all others. Air Lanka/SriLankan Airlines has had to contend with a majority shareholder in the form of the state which insists on being involved in all major and minor decisions of the airline. Further decisions have been more often based on political rather than commercial considerations.
In many cases, governments would directly assist in the growth of their flag carriers typically through subsidies and other fiscal incentives. The establishment of competitors in the form of other locally registered airlines may be prohibited or heavily regulated to avoid direct competition.

The incumbent Minister of Civil Aviation in India Jyotiraditya Scindia stated that "The merger of Air India and Indian Airlines, coupled with the unviable decision to purchase 111 new aircraft, contributed to the downfall of Air India", and further stated "that the merger of the two national carriers, along with the purchase of new aircraft and the liberalisation of bilateral rights are the reasons for the downfall of Air India". Scindia further added in the Lok Sabha, "The minister recounted how India's flagship carrier turned from being a profitable airline into a loss-making entity". "Before 2005, Air India was making a profit of Rs 15 crore per annum and Indian Airlines was making a profit of Rs 50 crore. These airlines were made to purchase 111 aircraft at a cost of around Rs 55,000 crore which pushed the national carrier into deep debts, Scindia said in the Lok Sabha, "Liberalization of bilateral rights, at a time when Indian air carriers could not fulfil them, resulted in the airline incurring a daily loss of Rs 20 crore.
"The accumulated losses of 14 years touched Rs 85,000 crore. The equity infusion had cost the government Rs 54,000 crore, grants to the airline totalling Rs 50,000 crore and net debt of Rs 66,000 crore had left Air India staring at a chasm of Rs 2.5 lakh crore," Minister Scindia added. All these reasons made it unviable to fly the airline, which is when the government, led by Prime Minister Narendra Modi, decided to disinvest it.
The money that was being infused to keep the airline afloat by the government was brought to constructive use by diverting it into state-sponsored welfare schemes. A crore equals 10,000,000 Indian
Rupees (10 Million)

To protect the employees of the airline, a shareholder agreement with Tata mentioned that there would be no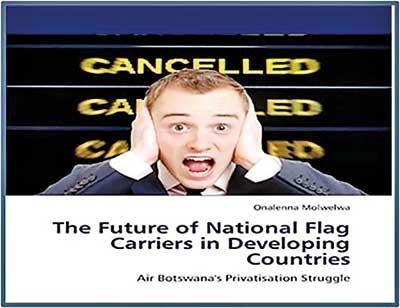 layoffs during the first year. After the first year, employees would be offered voluntary retirement schemes along with continuation of medical benefits. https://www.newindianexpress.com/nation/2022/mar/23/merger-of-air-india-and-indian-airlines- led-to-downfall-of-national-carrier-says-scindia-2433423.html published on 23rd March 2022 The operational performance of an airline includes production and consumption technologies for transporting passengers and cargo. By determining the performance of airlines' operations one can get further insights from the obtained results and can develop appropriate policy for improving the operational performance. Inputs of an airline such as the airplane, labor, and fuel are used to produce outputs like seat-miles. If all the seat-miles are not consumed by travellers, the empty seats are wasted. Thus, to capture the whole process of transport services, one needs to differentiate between the production and consumption processes to discover the source of poor performance. The important role of multi-process interactions in evaluating the overall performance of an airline focuses on airline operations and its sub-processes. The approach to measuring both the technical efficiency and service effectiveness of airline transportation services is principal. The operational efficacy of any airline model not only ranks the airline but also estimates passengers' and cargo' technical efficiency and service effectiveness. The International Monetary Fund (IMF) has assisted Sri Lanka in its economic recovery process and provided an Extended Fund Facility (EFF). The total debt of SriLankan Airlines (just over $ 1 billion) is nearly one-third of the EFF. Sustaining further losses is an impossible task since the Government can no longer fund the airline.
National Airline Vs Tourism
A national airline can significantly benefit tourism in several ways; Firstly, enhances accessibility to a country by providing direct air connections to various destinations. This increases accessibility and makes it easier for tourists to visit, boosting overall tourism numbers. Also, direct flights operated by a national airline can attract more tourists, as they provide convenient and efficient transportation options. Non-stop or direct flights can be particularly appealing to travellers who value time and convenience. The tourism industry contributes significantly to a country's economy, by facilitating increased tourist arrivals by the national airlines and contributing to the growth of tourism-related businesses such as hotels, restaurants, tour operators, and local attractions. In addition, national airlines often serve as flying ambassadors for a country, showcasing its culture, hospitality, and services, a positive image created, attracting tourists and positively influencing their perception of the destination.

Efficient air travel is not only crucial for tourism but also for other businesses and trade. Further, a national airline can facilitate business travel, conferences, and trade partnerships, contributing to economic development beyond the tourism sector. The expansion of the tourism industry, driven in part by a national airline, can lead to job creation in various sectors such as hospitality, transportation, and services. This, in turn, contributes to lower unemployment rates and improved living standards. Increased air connectivity encourages cultural exchange between countries.

Tourists bring with them diverse perspectives, and locals have the opportunity to interact with people from different cultures. This cultural exchange can enrich the local community and foster understanding between nations. The existence of a national airline is often a need for improved airport infrastructure and services. This not only benefits the airline but also enhances the overall transportation infrastructure of the country, making it more attractive to tourists. National airlines are often involved in joint marketing efforts with tourism boards to promote the destination and lead to effective advertising campaigns that attract potential visitors. The synergy between a well-managed national airline and a thriving tourism industry can contribute significantly to a country's overall development and global standing.

Take Home
Whether a nation should have a national carrier as the main feeder of air transport is a complex and arguable conversation. In our case, the loss of cash flow, profitability, and the efficacy of the contractual leasing arrangement to increase our fleet capacity is questionable and is considered a major disadvantage. Still, there are other merits and demerits of sustaining air transport by national carriers, and the decision often depends on a country's specific circumstances, goals, and priorities. Presently, our flagship carrier has turned from being a profitable airline into a loss-making entity. The existence of a national carrier depends on a variety of factors of a country, including the economic situation, strategic needs, political environment and most importantly the operational efficacy of the airline model.

Some countries have succeeded in having national carriers as the main air transport feeder by contributing positively to their economy and international connectivity, tourism industry while others are faced with challenges. It's prudent for the government to sensibly and professionally consider the pros and cons without any bias, and make informed decisions based on our nation's requirements.

The writer is a former Commander of Sri Lanka Air Force, Ambassador to Afghanistan and President Association of Retired Flag Rank Officers.