---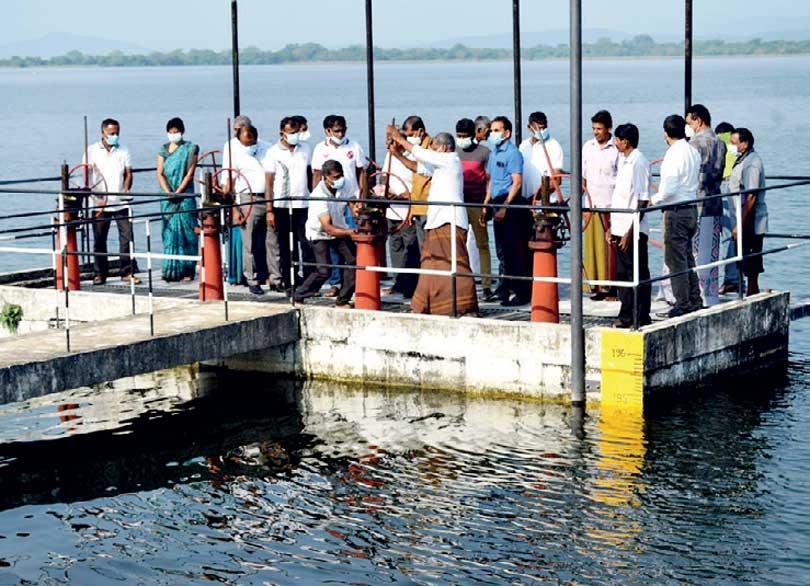 By K.G. Karunaratne
Water was released from the Parakrama Samudra Reservoir for the Yala cultivation yesterday. Polonnaruwa Zone Director of Irrigation S.K.Hewagama said the capacity of the reservoir had increased to 114,000 acre feet which was adequate to provide irrigation facilities for 100 percent paddy cultivation.

He said irrigation facilities would be provided to more than 25,000 hectares of paddy cultivation during the Yala season.

Addl.District Secretaries Sujantha Ekanayake, W.G.W.Wanasinghe, Irrigation Engineer Asela Udayanga, District Director of Agriculture R.P.Upali, and President of the Parakrama Samudra Scheme Agrarian Organisation Jagath Aruna Kirthi were present at the occasion.