---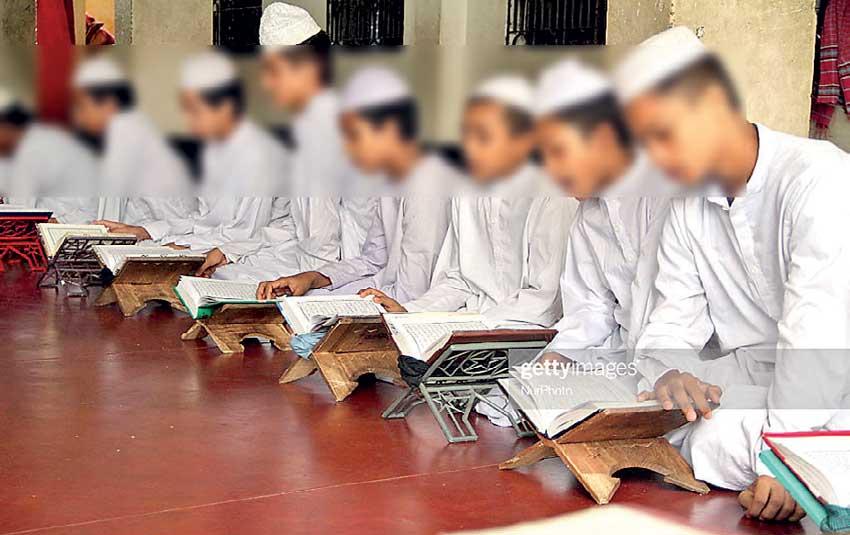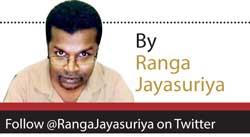 The Islamic State has claimed responsibility for the bloody Easter Sunday attacks against churches and luxury hotels. However, one should be careful in reading too much into these claims. That is not just because the Islamic State has a history of owning up responsibility for sake of glory. But more specifically, the local involvement in the multiple suicide attacks on Easter Sunday is extensive; networks of Islamist cells, some non-violent and others, as it was proved, beastly, and Wahhabi ideology that is the fountainhead of Islamic Jihadist terrorism were proliferating in the island for over a decade. Ideological affiliation to Islamic State notwithstanding, bulk of the work for Easter Sunday carnage was done locally and by locals themselves.

On April 23, in a video released by AMAQ news agency, the official IS channel that is used to flaunt the exploits of previous terrorist attacks, eight men standing under the banner of the Islamic State claimed allegiance to Abu Bakr Al-Baghdadi, the group's illusive leader. Of the eight, only one was revealing his face, and was identified as Mohammed Hashim Mohammed Zahran, the alleged ringleader of the attack that killed over 350 and wounded another 500 worshippers, tourists, locals and children.

The video was a follow- up to a previous claim made a day after the attack by the group, claiming responsibility, but without offering any evidence.

Later on the day, a much detailed statement issued over the same telegram channel claimed responsibility for the attack and provided a description of the multiple attacks and attackers. It provided names of eight attackers, revealed in their nom de guerre and seven locations of attacks: St. Sebastian's Church in Negambo, St Anthony's Church in Kochchchikade , Zion's Church in Batticaloa and three luxury hotels in Colombo.

The statement also claimed a seventh attacker was killed while confronting the police in Dematagoda.

However, there was no mention of the suicide blast in the Tropical-Inn hotel in Dehiwala. Investigators believe that the attacker missed the target, a popular church in Dehiwala as the security there had been stepped up due to a previous incident of robbery. The attacker had arrived in the Tropical Inn hotel in a three wheeler, checked into a room and later visited the church. However, the security at the entrance is believed to have discouraged the attacker from going in. He had returned to the hotel and later blew himself up, when hotel employees became alerted of his suspicious behaviour. The blast killed a couple in an adjacent room.

Also, the Islamic State statement did not refer to the woman, who blew herself up when the police raided the luxury residence of Ibrahim brothers in Dematagoda. She is the wife of one of the brothers and blew herself up killing her two children and three policemen. Two brothers themselves carried out suicide attacks in Cinnamon Grand and Shangri- La hotels .
The Islamic State's claim would give credence to the earlier suspicion over a foreign Jihadist involvement in the Easter Sunday attacks. There is, of course, a link. Global Islamic terrorism is tied together by a shared ideology of Wahabbism/ Salafism and their Arabized traditions. Wahabbism is an alien ideology in this part of the world- South Asia and South East Asia- where a moderate mystical Sufi Islam was and (to a great extent, still is) the dominant school. Yet this traditional Islam is currently under attack from the intolerant narrative of an imported Islam.

Al Qaeda and Islamic State are the torch bearers of the Salafi Jihad. (Also, though many apologists of political Islam describe it as a non -violent political conscious from of Islamic activism, the Muslim Brotherhood itself is a subdued form of the same ideological school. Ayman Al Zawahiri, the leader of Al Qaeda was an early member of the Egyptian Muslim brotherhood)

Therefore, it is natural, and also fashionable for the local Islamic fanatics to be inspired by violence and violent theology of Wahhabism and vouch allegiance to one of these groups. ( Few exceptions would be the terrorists of al-Nusra front in Syria which publicly disassociated itself from the parent organisation Al Qaeda, while still carrying all the ugliness of its ideology. It was done in order to continue to receive Turkish assistance to wage war against the Assad regime)

However, the question the local investigators should ask is other than inspiration and in person or online radicalization, what connection does Islamic State have with the local Islamist terrorists.

The puzzle is yet to be resolved and investigations are still at the preliminary level. Nonetheless, it appears that the bulk of the work of Easter Sunday carnage was undertaken by the locals.

The initial suspicion on the foreign connection was partly fueled by the supposed sophistication and coordination of the multiple attack. Yet the question remain as to how sophisticated this attack in comparison to the ultra-secretive planning, coordination and execution of suicide attacks of the LTTE.

Each Easter Sunday attacker carried large explosive filled backpacks, as CCTV footage and eye witnesses reveal. A CCTV footage shows one man, leaned forward by the weight of the backpack as he walked into a church. The attackers did not wear concealed suicide vests, generally worn by the suicide bombers to avoid detection. The LTTE for instance went to an extra mile to develop explosive-laden female braziers as security searches became increasingly intrusive. Whereas making crude explosive device to be carried in backpacks require limited technical know-how.

On Easter Sunday, a bunch of terrorists carrying crude IEDs in their backpacks, walked into unguarded hotels and churches and blew themselves up. That says little about the sophistication of attacks. Instead the attack succeeded due to lax security that provided room and space for terrorists. Similarly, basic reconnaissance, organisation and coordination of the attack was made easier by the lax security.

We had put our guard down gradually and turned complacent over the past 10 years. We were a sitting duck for any attacker.

Technical know-how to build crude IED's of the kind that were used in the attacks are available online in various terrorist manuals.

Explosives are available locally or can be smuggled in. A large cache of explosives and war like material, including 100 kg of plastic explosives (C4) was found in a coconut plantation in Wanathawilluwa, Puttalam in January. The raid uncovered what was believed to be an extremist training camp. Four suspects were arrested. Investigators should have identified the source of these materials had they dug deep enough. The metal factory in Wellampitiya owned by the Ibrah
im brothers could also have provided a pretext to import or smuggle in ingredients for IEDs. Whether the factory was used for bomb making is currently being investigated.
State Defence Minister Ruwan Wijewardene said the intelligence services believed that the Easter Sunday attack was in response to the massacre of Muslim worshippers in Christchurch last month. Also, SITE intelligence group that track terrorist chatter earlier reported that the IS supporters were celebrating the Easter Sunday attacks as avenging the murder of Muslims in the Christchurch mosque.

However, the discovery of explosives in Wanathavilluwa in January this year, i.e. two months before the Christchurch massacre raise doubt about these claims. Christchurch attack could have provided, if any, a trigger for a major Islamist terrorist plot that had been in the making for months, if not years.

Field Marshal Sarath Fonseka has said an attack of this magnitude would have taken seven to eight years of planning and organisation. The primary ingredient for extremist attacks is the extremism itself. Wahhabi extremism has freely been propagated for over a decade in Sri Lanka. Initially, when this alien ideology made inroads there was a pushback from local moderates. There were clashes in Aluthgama and Kattankudi in 2011 -2012.

Yet, Wahabism gradually took hold and local Muslim organisations, including Jamayathul Ulama have actively facilitated the proliferation of Wahhabi ideology within Muslim community and in institutions, both states and private, that are catering to Muslims.

Overwhelming majority of mosques that have been opened during the last two decades, and financed by funds from Gulf states are preaching Wahabism/Salafism or a similar strain of ideology. Unregulated Madrassas that teach purely an Arabized religious syllabus have mushroomed. As the recent history of Islamic extremism- such as the rise of Taliban from Inter Services Intelligence Service run Madrasas in Peshawar, and the Jemaah Islamiyah ( JI ) in Indonesia- has revealed Madrasas could easily become a breading ground for radicalization. Sri Lanka has exposed itself to an incoming carnage by turning a blind eye to radicalization of local Muslims.

Radicalization did not happen in a political vacuum. As documentary evidence reveal a number of prominent Muslim politicians, such as Eastern province governor M. L. A. M. Hizbullah, Minister Rishard Bathurdeen associated with Thawheed Jamaath. Those meetings might have been innocuous. But they reveal a level of political patronage accorded to extremism. All factions of Thawheed Jamaath, which has now splintered into several groups, shares a similar ideological line. They all follow an extremely doctrinaire and intrusive form of Islam, but differ in the rationalization of the use of violence to achieve their religious ends.

Zahran, the Kaththankudi-born extremism preacher turned mastermind of the Easter Sunday attack openly advocated violence against other faiths. Some Muslim groups including Jamayathul Ulama, Ceylon Tawheed Jamath, and Muslim Council of Sri Lanka have claimed they have repeatedly alerted Intelligence officials , and at times, handed intelligence dossiers in person to Defence Secretary Hemasiri Fernando. However these same groups - barring Muslim Council of Sri Lanka, which once tried to discourage women wearing black coloured hijabs- have contributed to the proliferation of Wahhabism. Non- violent extremism is only a step away from violent extremism. Many would take that final step. Having turned a blind eye to growing tentacles of Islamic extremism, Sri Lanka has now become its victim.

However the most important asset in counter terrorism/ extremism operation and initiatives is the Sri Lankan Muslim community, who in union are shocked and traumatized by the tragedy and have shunned violent extremism.

Combating Islamic terrorism and growing Wahhabi radicalization should be undertaken in cooperation with the community. Muslim community leaders should be asked to take the lead in combating growing Arabization of local Muslims. All new mosques and Madrasas should be subjected to security assessment. Madrasas should be asked to teach a uniformed curriculum vetted by the educationists. All foreign implants of Islam should be subjected to a review by traditional Muslim clergy. More Muslim youth should be hired to the Sri Lankan security forces and intelligence apparatus.

Extremism should be confronted without forcing more Muslims into the fold of extremism. At the same time, not doing anything and playing a naïve political correctness towards Islamic fanaticism would claim more lives. It would also condemn Muslims to a life in parallel societies insulated from the rest in the East, Puttalam and Aluthgama etc. And bigotry, misogyny and hatred bread there would spill in to the rest of the country.