---
The Muslim community demonstrated they are against the extremists
Authorities should immediately reveal whether the Ministry of Higher Education has granted permission for an Islamic body (BA) degree
The message is crystal clear; it conveys to us of their inability to ensure people's safety
Our legislators have not taken the trouble of amending or drafting laws which are as old as 70-150 years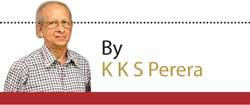 Lacuna here, lacuna there, lacunae everywhere!
"Here, There and Everywhere"
While McCartney, later Sir Paul, waited for John Lennon, [his partner in English rock band] to wake up alongside latter's swimming pool in Weybridge on a tranquil morning towards the end of 1966, he wrote for Beatles album Revolver, a love ballad "here, there and everywhere" that Paul says is one of his personal favourites. This romantic ballad written about living in the "here and now" and "fully experiencing the conscious moment"; a profound lesson in mindfulness and bare-attention [Sathipattana] is widely held to be his premium love song.

Name and shame them!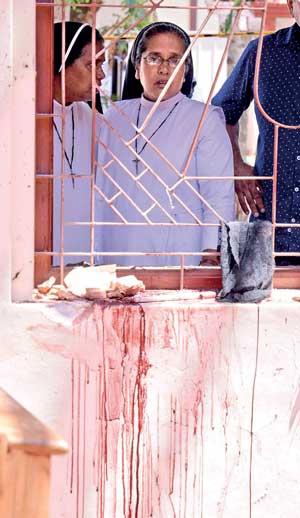 It is heartening to note that PM coming out with harsh terms to describe the lethargy by Parliamentary authorities in holding back drafts of important piece of legislation. Politicians, who rush to find loopholes in law to conspire against the people in planned corrupt action, see Lacunae in our laws when it comes to arresting a terrorist who migrates for training and returns to commence their heinous crimes back at home. Field Marshal Sarath Fonseka addressing the media said, "The entire Government would have resigned if a disaster like the Easter Sunday carnage had happened in another country, but such things would never happen in Sri Lanka" The carnage has sunk the nation into hitherto unfamiliar horror and chaos. It has gobbled deep into our combined self-assurance to breathe free. The term lacuna means gaps. In law, the term refers to a position where there is no applicable law. In certain circumstances, where there is no law governing a situation arbitrating bodies come to the conclusion that there is a lacuna in the law. However, in the United States, when a lacuna occurs in an issue, the courts decide on the issue where discretion is permitted by the legislature.

The judiciary helps them to identify escape routes. The procedures of justice have undergone tremendous change to suit criminals. Professional criminals first take briefing and classes from attorneys-at-law and judges and then adopt criminal procedures to find an easy way to get out of the clutches of law and punitive measures.

Inability to ensure people's safety

Alexander Pope In his 1711 poem 'An Essay on Criticism' first wrote the general English lexicon used extensively as a famous idiom, 'fools rush in where angels fear to tread': the phrase alludes to inexperienced or rash people attempting things that more experienced and wise avoid.

In 2012 saffron robed chauvinist elements launched their campaign of discharging venom and the then President Rajapaksa chose to be unmoving. Black July 1983 under JRJ – practically the security establishment was deliberately kept away; some of its members even encouraging the charging hooligans. Badriya mosque in Kattankudy, as reported, had notified the defence authorities, way back in 2012, of the suspicious activities of Zahran Hashim, mastermind of the Sunday carnage— vital information about Hashim to the then Secretary of Defence, IGP, AG and few others. Members of both the political divide and their chorine administrators remain lethargic until things go out of control.

A government that made new laws with great haste as it did with 19A to strip dual citizens from political activism even after receiving information about the foreign trained NTJ members, failed to make it a criminal offence for Sri Lankans to join foreign terror groups or undergo terrorist training overseas? What have our lawmakers got to say now?
We now have two heads instead of one with both claiming they "did not know or were not told about" a possible attack targeting Churches on Sunday (21). The message is crystal clear; it conveys to us of their inability to ensure people's safety.

Success and even survival in politics often depends on the ability of politicians and public officials to extricate themselves from various types of messes. We should take their statements about responsibility with a 'pinch of salt', and not on 'its face value'.

We have a legislature; the system is over 100 years old. Government proposals are subject to legislative scrutiny which is necessary in the concept of an accountable government. The competence and effectiveness of a parliamentary democracy is in some measure reliant on the usefulness of the Opposition; the more effective the Opposition, the government becomes more accountable and thorough in its decision making.Our leaders are very simple and do not understand the dangers associated with them. Especially the Head of the State is naïve, does not have necessary experience to know about things he ought to know.

On Easter Sunday, the country was without a President; he thinks nothing of parting the country without appointing acting Defence, Law & Order officials to portfolios that he persist on keeping to himself. The President left soon after New Year rituals to offer prayers and pacify the deities of Thawtisma through Lord Venkateswara at Thirupati. From there as he proceeded to a holiday in Singapore [on tax-payers money?], while the poor tax payer of Negombo and Colombo North had to pay the price with their lives. Field Marshal Fonseka says Sirisena avoided two earlier flights that arrived at 3 pm, then another at 9 pm. and returned past midnight from Singapore.

The Prime Minister, who spent the New Year cooking kiribath in cool climate of Little England, was in the city for three days before he took the advantage of the long week-end for another break at Bentota. PM Wickremesinghe and his kitchen cabinet is so inept that with little encouragement they seek refuge in the 'international community'. They have no faith in the people of this nation or its security establishments. The Muslim community demonstrated they are against the extremists. They willfully offered help with valuable information which led to the detection of the safe houses in East. This helped the authorities to reach the terror groups. They also gave information leading to the unearthing of caches of
arms in Sammanthurai.

The biggest Sharia University in Asia?

Funded by Saudi Arabia and Co-sponsored by Sri Lanka Government; a news item says, an Islamic university is being constructed at Punani in Batticaloa to promote Islamic religious ideology. Built at a cost of Rs. 1,500 million, this private university is now been called the "Batticaloa campus". The authorities decided to make it a non-fee levying degree, and they have started campaigning through Islamic organisations, in India, Sri Lanka and Bangladesh. The authorities should immediately reveal whether the Ministry of Higher Education has granted permission for an Islamic body (BA) degree. Bachelor of Arts in Sharia and Islamic Studies in Islamic Law in Sri Lanka is a special feature of the project. Indian intelligence has uncovered that Indian youths who had come here for further studies have joined banned militants on several occasions. The Eastern Province has become a paradise for Islamic extremism,
according to them.

Law-enforcement agencies arrest and detain criminals while magistrates and judges let them go on bail the very next hour, finding a lacuna in the law which allows the accused free. In some instances even the procedure of booking the immoral is awfully faulty. Our legislators have not taken the trouble of amending or drafting laws which are as old as 70-150 years. The criminals' approach has changed to modern technological methods while our politicos and officials are sitting [SCRAPING COCONUTS?] with old and outmoded laws.

(Writer can be contacted at - kksperera1@gmail.com)