---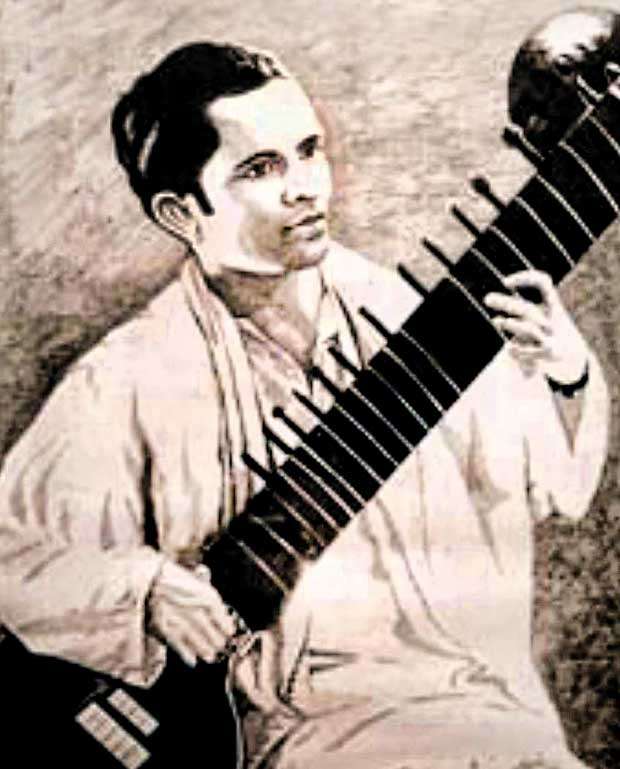 The history of the Sinhala song is a history of defeat, sorrow, tragedy, and never-ending shifts of personalities and loyalties. It is a rather sad history, with commentators and critics taking one side to the detriment of another. Those who vouch for the sarala gee, for instance, deride baila, and those who vouch for baila despise the sarala geeya. It's a crazy paradox at one level – surely, art forms can't perpetuate these kinds of clashes, since the only real function of music, cinema, or theatre is to make us respond to them – but it exists and rather discernibly so in this country. Sometimes some of the arbitrary criteria of values are taken to assess, praise, or flay a composer or vocalist, and unfortunately, even popular audiences affirm these criteria as though they are the only criteria that mattered.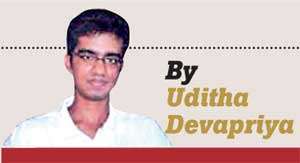 My (inadequate) encounters with the Sinhala song have informed me that come what may, every art form has a starting point, a guiding star which it takes and then transforms in creative ways. The rift between the spoken and the written variants of a language tend to disappear, because songs are almost always verbal, written and composed to appeal to those who speak, rather than write. The Sinhala song is no different: it evolved out of the way people spoke and shouted, the way they dealt with others when engaged in various professions. As I pointed in my article on Clarence Wijewardena, the 20th century saw a shift from the Anglican elite to the Catholic poor, musically, and this shift, sociological though it is, interests me more on account of the fact that it went hand in hand with our search for a linguistic salakuna that we could claim as our own.

If the search for that salakuna went hand in hand with the evolution of Sinhala music, then Sunil Shantha lead the way in bringing together the written word and the melody to end that search. This, of course, we know. What we also know is that for trying to bring about such a fusion, he had to pay the supreme price: a condemned life. Sunil Shantha would have been 103 last Sunday, so I think it's apt that we reflect on his life and work and ponder on what could have been.
Sunil Shantha was born Don Joseph John in 1915 in Dehiyagatha, Ja Ela. His parents, staunch Catholics, did not live long enough to see him grow: he was not quite three months when his father died and not quite three years when his mother died. Raised by his maternal grandmother along with some uncles from her side of the family, young Joseph was educated at St Aloysius' College in Galle, where he passed with enough flying colours to become the first in the island. Various teaching stints, having been trained at the Roman Catholic Teacher Training School in Maggona, followed when he began his career at Mount Calvary College in Hapugala. At Mount Calvary, he developed and nurtured a formidable musical culture; it's a testament to his enduring determination that within the next six years, he was able to lead the school to three consecutive victories at the Southern Schools Music Competition.

Those six years ended in 1939, when the War began; that year he passed the Intermediate Level at the prestigious Gandharva Examination. By the time the War ended a further six years later, his life moved quickly, and he had gone to Shanthiniketan and subsequently proceeded to Bhathkande, the two leading Universities teaching music and the arts in the region at the time. Having thus received his Sangeeth Visharada in 1944, he let go of what Professor Carlo Fonseka once wittily referred to as an "awfully unmusical name", and so Sunil Shantha was born. He was about 30 at that time, and he returned to Sri Lanka. By then Ananda Samarakoon had initiated a linguistic revolution in the musical sphere in the country. He was not very successful at it, a given considering that it was difficult, especially back then, to get rid of the raghadari sampradaya and forge a musical idiom that could stand on its own two feet and subsist without it.

Shantha's first big hit was "Olu Pipeela", first recorded by Radio Ceylon in 1946, the same year that "Namo Namo Matha" was recorded, the latter sharing the same opening melody. Over the decades "Olu Pipeela" has acquired the status of a ballad, to be sung and at times performed by everyone, regardless of their proficiency in Sinhala. At parties, at Big Matches, at official functions that end in veritable musical medleys, it has become so endearing that it has become to Sri Lankans what "Waltzing Matilda" has become to Australians: a tune that has nothing deep buried within, in which the beauty of simplicity becomes its own virtue. Since it's difficult for me to assess the musical worth of a song (what other kind of worth can there be, one can ask), I can only try and offer a comment.
In Sunil Shantha's best work, which came up in the first decade of his career, the vocalist becomes a part of his surroundings he's in. He doesn't attempt at turning the banality of those surroundings into something profound. In this sense Shantha was rather akin to the Lake Poets, particularly Wordsworth and Coleridge, who spent their later years celebrating a way of life that was fast disappearing. It's that kind of pastoral charm which crops up in a tune like "Mal Mal Mal", which, incidentally, thematises to a fault what its title suggests:
මල් මල් මල් රතු රතඹල මල්
මල් මල් මල් නිල් මානෙල්
මල් මල් මල් මල් සුදු අරලිය මල්
මේ හැම හොඳ රුව ඇති මල්
There's an open sense of wonderment that's almost childlike in the way it expresses itself. To listen to these lyrics today is to understand that Shantha had a limited vocal range (an indictment frequently invoked by his detractors) and that he worked with what he had, the way he could. The textured throatiness and the earthiness of his voice, so different to the high flown, carefully inflected rhetoric of the raghadari-inspired and Sanskritised music in vogue at the time, bringing about what I can only describe as a native voice: it transcends itself evocatively so much because of that quality, and owing to that, it endears itself to us.
Professor Vinnie Vitharana, in an article written to the Divaina decades ago, argued or rather implied that Sunil Shantha's search for a musical and linguistic salakuna inadvertently caused him to sacrifice the melody, to pare down rather unnecessarily, in his later years. In a song like "Po Da Daham Sihile" or "Ho Ga Ralla Binde", you infer the looping bars, the return to a basic melody, the carefully structured rhythms and cadences that are almost cautious of reaching out. What got lost in these experimental pieces, Professor Vitharana further implied, was a sense of openness, the sort of openness that demarcated his earlier work. It's pertinent to observe here that the loss of richness in these songs coincided with a career phase that would, tragically and unnecessarily, see him evicted from Radio Ceylon over his crusade for the deshiya sangeethaya. He was paring down because he was, I think, making a statement: a bold one at that.

What got him finally evicted from Radio Ceylon was, of course, the Ratanjankar episode, which has been written on so many times by so many writers, in Sinhala and English, that even a brief recounting thereof is unnecessary. Perhaps Rohana Baddage, whom I met months ago, put it best: "It was nothing more or less than a clash of ideology and politics on the personal and the musical plane." Yes, it was exactly that, a clash, and considering that both sides had their firebrands, champions, and detractors, it was one from which those who stuck to their word, with no compromises, could only be evicted. Eventually, that's what happened.
Shantha's return to the world of Sinhala music came about through an art form that he despised: the movies. Rekhava, of course, has compelled enough and more footnotes from critics with respect to how Lester James Peries, along with Shantha's Hela Havula contemporary, Father Marcelline Jayakody, goaded him into coming back to score Lester's debut film. Audiences reacted favourably to the music, regardless of their ambivalent reactions to the film as a whole, because in no Sinhala movie before it had the music been so indefinable, so outside the constraints of the Sanskritised idiom. Sasanka Nanayakkara, writer, raconteur, and observer of all things artistic, once put to me that when you hum "Olu Nelum Neriya Rangala" or "Vesak Kekulu" or "Sudu Sanda Eliye", you are entranced by the sense of wonderment in them. You can't rationalise or define that feeling; you can only revel in it, just as you revel in "Waltzing Matilda."
And at the end of the day, isn't that what a song is supposed to do?

UDAKDEV1@GMAIL.COM