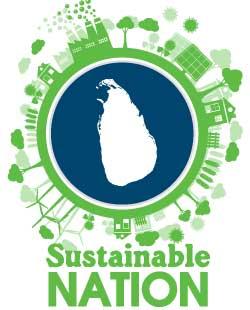 At the Daily Mirror, we believe that climate change is one of the greatest threats that we, as Sri Lankans, will face in the future. Therefore, we intend to provide our readers with local and international content with the objective to educate and inspire. We would also like to learn from our valued readers about any ongoing initiatives in making Sri Lanka a more sustainable nation.
We aim to explore sustainable ways of living that have the most positive impact on not just our natural environment, but also for humans and animals.
While topics such as global warming, pollution, and inequality are confronting, we believe it's time the media stopped shying away from these issues and became an active participant in finding solutions - and we hope you will join us.
---

Currently, more than 28,000 species are threatened with extinction according to the International Union for Conservation of Nature (IUCN) Red List of Threatened Species - the world's most comprehensive information source on the global conservation status of animal, fungi and plant species.
At present, 105,732 species have been assessed worldwide and 27% are listed as endangered - 40% amphibians, 25% mammals, 34% conifers, 14% birds, 30% sharks and rays, 33% reef and corals and 27% selected crustaceans (IUCN 2019).
While rhino, primate and tiger species regularly come to mind when thinking of endangered species, less attention is given to the plight of the world's plants and corals which are vital for our eco-systems. Coral reefs, seagrass beds, mangrove habitats and other tropical marine environments support some of the highest marine biodiversity in the world. More than 500 million people worldwide depend on them for food, storm protection, jobs, and recreation. Their resources and services are worth an estimated 375 billion dollars each year, yet they cover less than 1% of the Earth's surface according to the IUCN.
But there is good news on the horizon for some of the most vulnerable in our ecosystems. The Darwin Initiative is a UK-based government grants scheme that assists countries that are rich in biodiversity but lack the funds needed to meet conservation commitments such as the Convention on International Trade in Endangered Species of Wild Flora and Fauna (CITES).
In an announcement on October 12 by the Department for Environment, Food & Rural Affairs, the Darwin Institute received a 90 million pound boost; almost triple the regular grant, to help protect vulnerable plants, animals and fungus from extinction. In addition, a financial commitment of 30 million pounds is also to be distributed over three years to tackle the Illegal Wildlife Trade (IWT). The illegal wildlife trade not only threatens species with extinction, but it also destroys vital ecosystems and fuels corruption. Suggestions to combat IWT have already included training rangers and border force agents, supporting legislative reform to increase conviction rates and penalties for wildlife crime and helping communities to protect and find alternative income sources that don't rely on poaching.
Additional funding will also be used to create pioneering 'green corridors' in global biodiversity hotspots, which aim to prevent the loss of species by protecting and restoring habitats that have been threatened by human activity. This could help 250,000 elephants in the KAZA region of Angola, Botswana, Namibia, Zambia and Zimbabwe migrate safely from one reserve to another along a new 'elephant corridor'. UK Prime Minister Boris Johnson made a statement ahead of the UN General Assembly in New York last month. "The global population of animals is plummeting faster than at any time in human history. There are now more peers in the House of Lords than there are Sumatran tigers left in the world. And we risk there being no tigers left at all when the next Year of the Tiger comes round in 2022.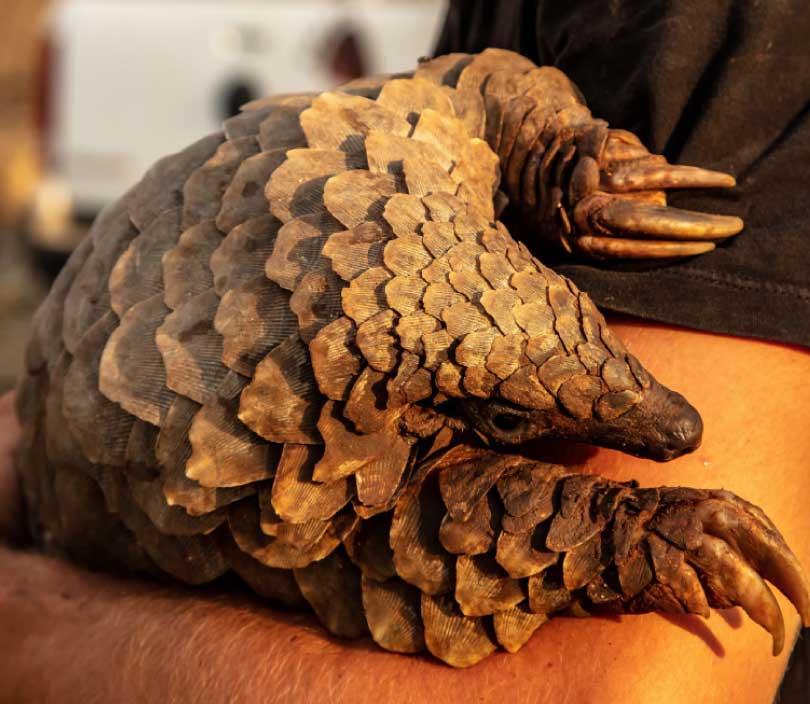 It is a privilege to share our planet with such majestic beasts as the African elephant, the black rhino and the beautiful pangolin. We cannot just sit back and watch as priceless endangered species are wiped off the face of the earth by our own carelessness and criminality".
Darwin Initiative Successes
The Darwin Initiative is currently having success in Nepal in a partnership led by the UK's Chester Zoo. Because of the recovering tiger population, there has been an increase in human/wildlife conflict; an issue Sri Lanka is also familiar with. By creating eight buffer zone communities surrounding Chitwan and Bardiya National Parks – over the course of the project, no human or tiger casualties have been reported and there has been a reduction of 44 per cent in livestock predation by big cats during the lifespan of the project.
In the Philippines, the Darwin Initiative has partnered with the Zoological Society of London to protect coastal dwelling areas from the effects of climate change.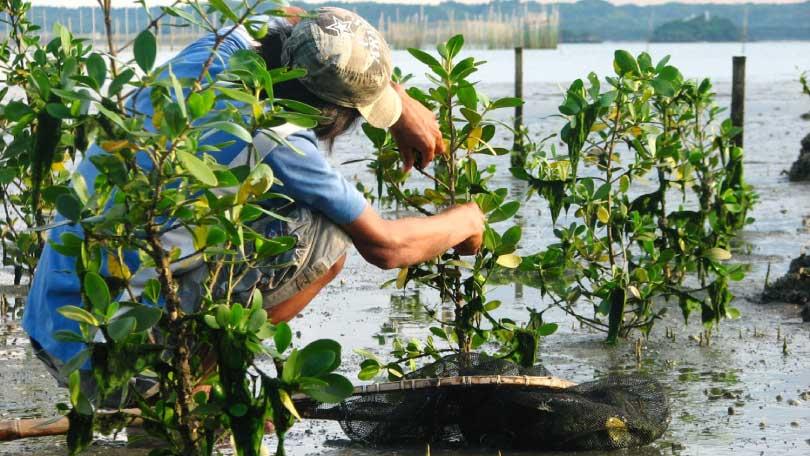 The coastal habitats of four provinces in the Philippines, including mangroves, seagrass and coral reef habitats, are effectively protected and sustainably managed by communities, reversing declining trends in local fisheries, increasing food security and diversifying livelihoods. Far exceeding its target of 1,000 hectares, the project has protected over 2,000 hectares, of coastal habitat, including the establishment of two new marine protected areas.