---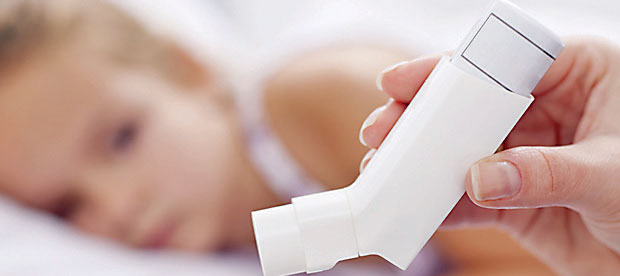 Medical literature has revealed a link between wheezing and obesity, where wheezing could very often lead to obesity in young children. This is mainly due to the exercise intolerance evident in young patients with wheezing and due to the use of steroids for the control of the illness, says Consultant Paediatrician at the Lady Ridgeway Hospital, Dr. Deepal Perera. He said steroids were often given as treatment for wheezing in children. Steroids are one of the causes for obesity and could also lead to diabetes, hypertension, osteoporosis, bone fractures and cataracts. On the other hand, he stressed that obesity could also lead to various other chronic illnesses such as heart disease, diabetes and various other health complications. Excerpts of the interview:

QWhat causes wheezing and how does wheezing lead to obesity?
Genetics could be ranked as one of the main reasons why children end up with wheezing, later leading to obesity. In addition to genetically inherited causes, certain pills, syrups, inhalers and nebulizers containing steroids taken as medication for wheezing could also have side-effects on children's health. One of the main side-effects of consuming these medications is the increase in appetite, which in the long run would give rise to obesity in children. Exercise intolerance in children with wheezing is another factor that leads to obesity. One should take note that not exercising is one of the commonest risk factors leading to obesity.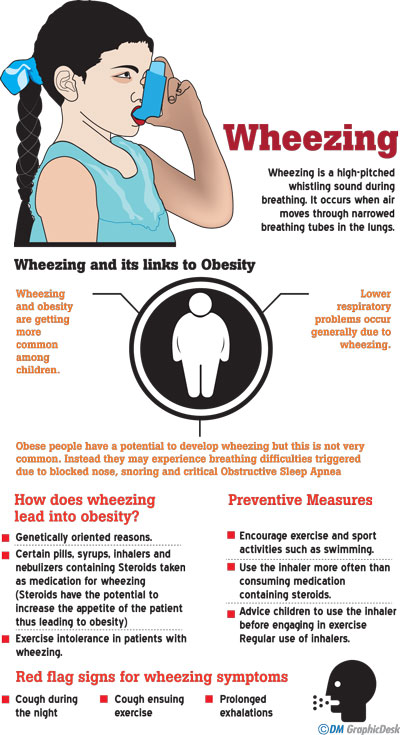 QWhat are the preventive measures parents can take to address this health issue evident in children?
Parents can address this issue by encouraging their children to engage in sports like swimming, which is very helpful in combating wheezing-related health issues. It should be noted that wheezing is only a symptom that leads to the diagnosis of reversible obstruction of airways, also known as asthma. Therefore, it is important that necessary measures are taken to address wheezing at an early stage in order to avoid both asthma and obesity.

Therefore, it is the parents' responsibility to encourage and introduce children to physical activities such as swimming, which is helpful in tackling wheezing and preventing obesity. The majority of children with wheezing improve in health, as a result of engaging in sports.

My opinion is that parents should also advise their children to use the inhaler before engaging in exercise.

QCould you explain the difference between wheezing and asthma, and in your opinion does asthma also lead to obesity?
Yes, both can lead to obesity if steroid drugs are constantly used for treatment, and exercise intolerance is always evident in the patient. Asthma can be defined as a reversible obstruction of airways. The airway obstruction can be reversed by the use of Salbutamol as treatment. It should be noted that asthma is a diagnosis, whereas wheezing is a symptom. Wheezing refers to difficulty in breathing and especially in exhalation; where prolonged exhalations are commonly experienced in many patients.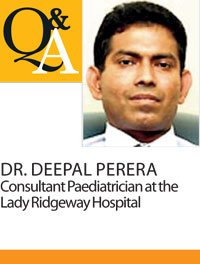 QCan obesity lead to wheezing or breathing difficulties in children?
Obese people naturally have some difficulty in breathing out. They have a potential to develop wheezing but this is not common. Obese people are prone to developing breathing difficulties such as a blocked nose, snoring and critical Obstructive Sleep Apnea. In the case of Obstructive Sleep Apnea, patients experience breathing problems during the night. Such patients are mainly diagnosed with upper respiratory problems instead of lower respiratory problems. It should be noted that lower respiratory problems occur generally due to wheezing. Snoring is also generally triggered as a result of upper respiratory block in obese people.

QWhat are the red flag signs parents should watch for with regard to the development of a wheezing tendency or obesity in children?
Wheezing patients generally experience a cough in the night, after exercise, after consumption of certain drugs, due to dietary patterns and when they are exposed to dust. However, coughing during the night is one of the major symptoms indicating that the child may be vulnerable to a wheezing tendency or bronchial asthma.

In the case of obesity, the child's development record should be charted in terms of height and weight. Basically, we chart the Body Mass Index of the child. The child's weight in kilograms will be divided by the child's height in square metres to gain the Body Mass Index.
There are three colours (purple, green and red) that help determine the childhood development record. If the BMI ranges in the red section, this indicates a low weight, whereas purple indicates overweight, which is bad for health. The child's weight can be charted by both doctors and parents.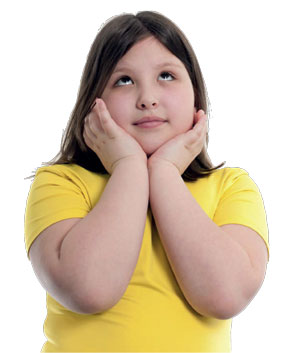 QAs a Paediatrician, what kind of overall advice would you give parents to help their children overcome problems due to wheezing or obesity?
It is always better to get the wheezing under control. Most parents are worried about giving their children inhalers to use. However, inhalers are the best, rather than getting accustomed to steroids.
If you take a steroid pill, its contents will mostly mingle with the blood circulation, stomach and liver, and only a small part of its composition will reach the lungs. Besides, a large amount of steroids will have to be taken to control the wheezing, whereas inhalers are required only in limited amounts to control the wheeze. Parents should encourage their children to use inhalers rather than depend on steroid pills to help overcome it effectively. Regular use of inhalers helps prevent wheeze and reduce the risk of obesity in children.

Wheezing and obesity are becoming increasingly common among children. Therefore, parents should be more aware of these health complications and help their children overcome such illnesses from an early stage.
---
Tell us what you think
Your feedback is very important to us. We can help you resolve your health concerns and problems. Tell us how we can improve with ideas, suggestions and comments. Your queries on the stories we have found for you are also welcome.

Write to us at [email protected]

Let us help you achieve your health & fitness goals with Health Capsule.