---
AG also asks reasons from acting IGP for not obtaining a warrant so far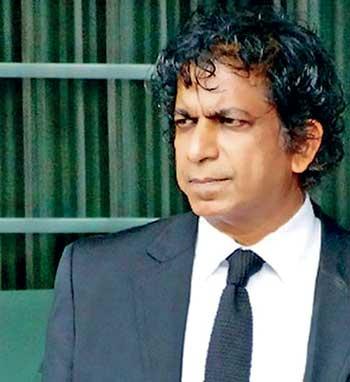 By Shehan Chamika Silva and Yoshitha Perera
The Attorney General considers indicting MP Ranjan Ramanayake and former high court Judge Gihan Pilapitiya in the High Court based on what had transpired during a leaked phone conversation between the MP and the judge.
They are to be indicted under the Sections 190 of the Penal Code (fabricating evidence), 113 (Conspiring), and 102 (abetting) based on the facts revealed in the phone conversation.
The MP will also face charges under Article 111 of the Constitution for the offence of interfering with the functions of a Judge.

AG Dappula de Livera has decided to forward the indictments directly to the High Court under the section 393(7) of the Criminal Procedure Code against the suspects.
He yesterday forwarded a letter to acting Inspector General of Police, Chandana Wickramaratne asking him why the Police had not obtained an arrest warrant against the suspects despite being directed to do so by the AG on January 23, 2020.

The AG has asked the acting IGP to show cause before February 10, 2020 over the failure to comply with the AG's advise and follow the criminal procedure Act in connection with the obtaining of a warrant.

Earlier, the AG had advised the acting IGP to obtain a warrant and arrest the suspects in connection with the offences in keeping with the criminal procedure.

The AG had specifically advised the acting IGP about the importance of obeying and following the supreme obligations as set out in the Article 12 (1) and (2) of the Constitution, that "all persons are equal before the law and no citizen shall be discriminated against on the grounds of race, religion, language, caste, sex, political opinion, place of birth or any such grounds".
The MP will face charges under Article 111 of the Constitution for interfering with the functions of a Judge