---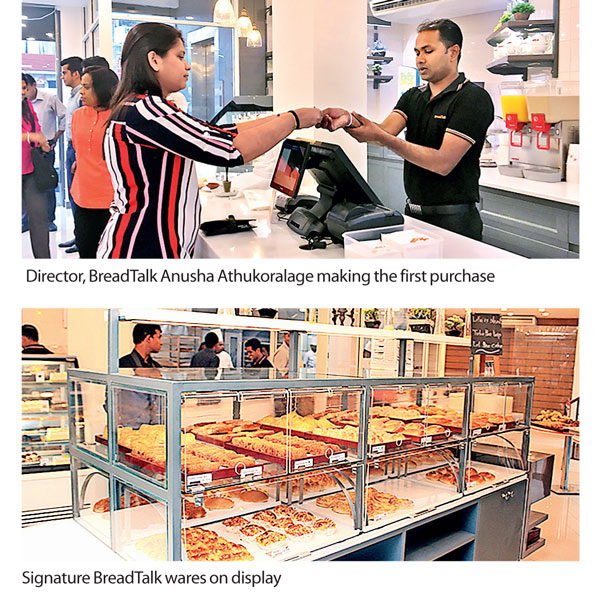 Internationally-acclaimed baker and confectioners franchise BreadTalk opened doors to its seventh outlet in the bustling suburb of Maharagama recently.

The opening ceremony was held in the early hours of the morning under the patronage of (include VIP guests here).

Speaking at the opening ceremony a representative of the Board of Directors at BreadTalk said, "Maharagama is a bustling suburb and as the gateway to the Southern highway sees a constant inflow of travellers going down south or returning to Colombo. The new outlet is strategically located to cater to them as well as the large population residing in the vicinity. BreadTalk is proud to bring freshly baked goodness to Maharagama."
Due to the increasing demands of modern lifestyles, bread has become a staple food in almost every home. However it is not often that we find world-class bakery products and confectionary out of the Colombo city limits. BreadTalk has been able to go beyond these boundaries and expand its network to emerging suburbs such as Nugegoda and Mount Lavinia most recently. These outlets offer freshly-baked, high-quality products at an affordable price.

BreadTalk being an international brand established in Singapore, has over the years established itself not only in Sri Lanka but around the world. The franchise in Sri Lanka comes under the purview of RIL Property, a diversified holding company which also develops premium office spaces in Colombo.
The complete line-up of delicious goodies including specialty breads, pastries and cakes will be available at the new outlet located at 194, Highlevel Road, Maharagama.
In lieu of the opening all patrons will have 10 percent wiped off their total bill at the submission of a special coupon throughout the month of November. Furthermore BreadTalk is also offering budget breakfast packs at affordable prices.